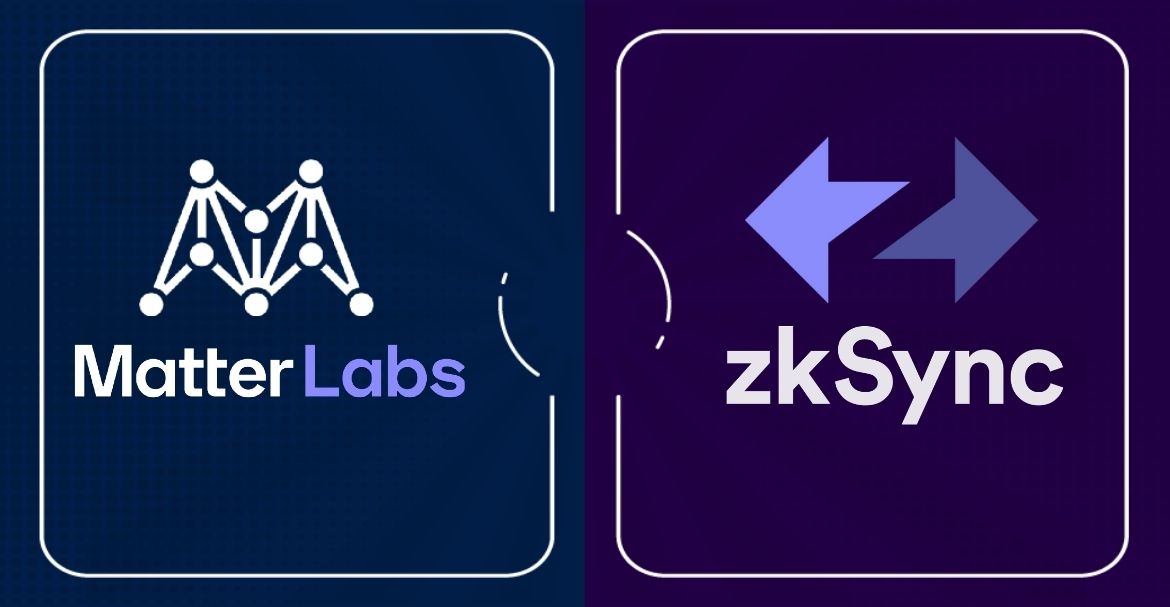 Matter Labs, the startup behind zkSync, which offers to scale of Ethereum Layer 2 protocol, has secured $50 million in fresh investment. Earlier this year, the firm raised $6 million raised in its Series A round in February.
Andreessen Horowitz led the Series B round, which included current investors Placeholder, 1kx, and Dragonfly. The second round of funding was completed with strategic partners including Blockchain.com, Crypto.com, Alchemy, and Covalent, along with founders and leadership of AAVE, Paraswap, Rarible, Aragon, Opium, and more than 70 other startups.
zkSync scales Ethereum using complex arithmetic in a completely trustless manner. It's a project with a clear goal. Their long-term objective is to enable digital economy participation and maintain genuine sovereignty over one's digital assets — accessible to everyone on the planet.
By using the ZK rollup architecture — which is currently the only Blockchain scaling option that depends on pure cryptography except for bridges or observers – zkSync is able to inherit Ethereum security guarantees. ZK- Zero-Knowledge (Proofs) is a collection of advanced methods for verifying computational integrity.
EVM-compatible and compostable smart contracts will get complete support from zkSync v2. It's the first ZK rollup to have a ported Solidity dapp running on the testnet.
Dan Boneh, Professor of Computer Science at Stanford Dan Boneh, said, "zkSync will allow Ethereum transactions to happen at a significantly faster rate and with cheaper gas prices compared to the mainnet. Matter Labs' math is very stunning, and it's incredible to see it come to existence on such a large scale so quickly.
Ali Yahya, Andreessen Horowitz General Partner said, by tackling the challenge of Blockchain scalability without losing security, decentralization, or compensability, Matter Labs is pushing the boundaries of what is possible in web3. The money will be used to strengthen Matter Labs' scientific and technical teams, as well as to fund the company's expansion. Till now, they have been focusing on technology innovation. Now it's time to focus their efforts on reaching consumers and developers, required to increase their business development and complete marketing operations along with community and ecosystem.
About Matter Labs
Matter Labs is the creator of Ethereum Zero-Knowledge Proof technology. In 2019, the business released the world's first public ZK rollup prototype, was the first to perform recursive ZK proofs on Ethereum, and in 2020, developed the world's first realistic FPGA-based hardware for ZKP acceleration. zkSync is the first ZK system capable of executing native smart contracts of Ethereum, thanks to Matter Labs' recent introduction of a zkEVM testnet.
About zkSync Protocol
zkSync is a Layer-2 solution of scaling that uses the current generation of succinct zero-knowledge proofs to retain the security features of the underlying Blockchain.
From July 2020, zkSync v1 has been operational on Ethereum mainnet as a ZK rollup for payments. zkSync has powered over 4 million transactions and is used by various protocols, wallets, and dapps.