Litecoin News
Litecoin Exhibits Moderate Volatility Over the Past 24 Hours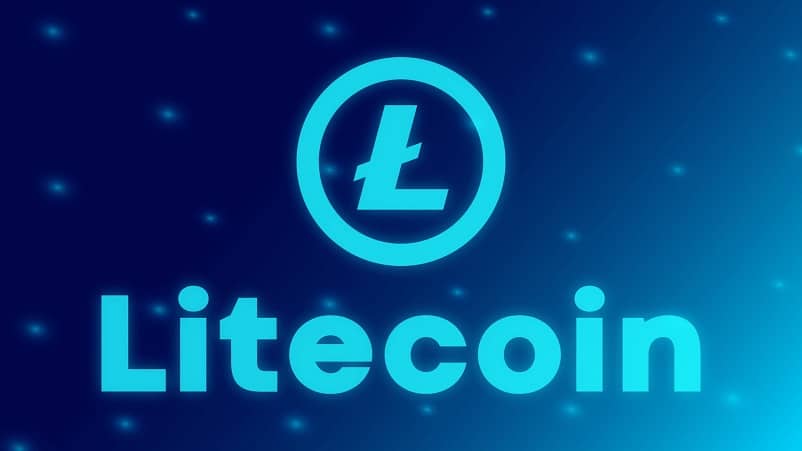 The crypto market is reflecting bearish signs as most of the coins in the market holding a bearish divergence. This is likely be an indication that the coin will face a dearth of intraday momentum but would soon recover.
Litecoin is behaving dramatically since the opening hour as it has hovered around $60 in the last 4 hours after the opening. The intraday traders might experience downtrend which might result in loss. Thus, the traders are recommended to hold the investment for a while.
Litecoin Price Analysis: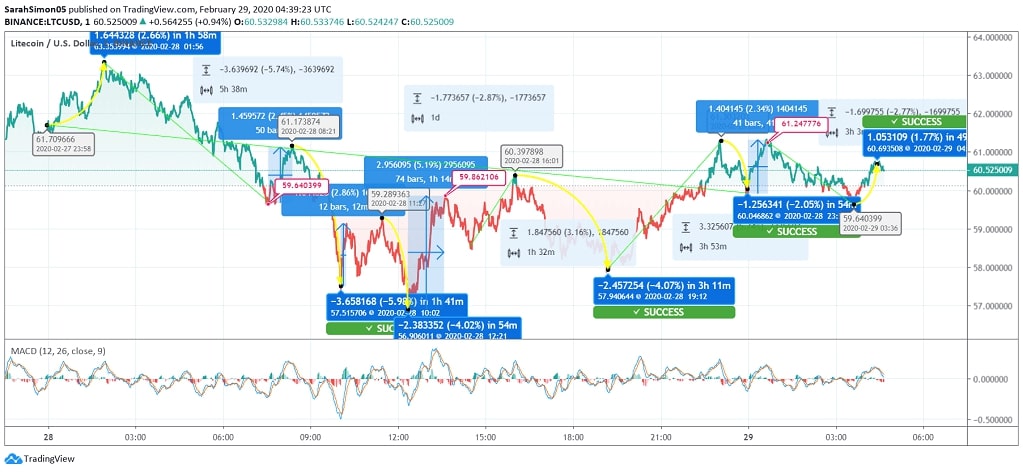 Yesterday, Litecoin was trading at $61.70 and the price escalated to $63.35 in the next hour. In the following hours, Litecoin experienced a plunge as the price counters moved from $63.35 to $59.64 by 5.74%. The coin improved to $61.17 by 2.45% just to drop again at $57.51.
Litecoin improved to $59.16 by 2.86% just to dribble back at $56.90 by 4.02%. The price improved to $59.86 by 5.19%. Around 14:28 UTC, the coin escalated to $60.39 by 3.16%. The price dribbled to $57.94 by 4.07% just to escalate back to $61.30 by 5.74%. Towards the closing hour, the coin reflected a plunge and the day ended with a 2.87% regression in the price.
Today, Litecoin began trading with an escalation of 2.34% as it moved from $60.04 to $61.24 while at the of penning down it was trading at $60.52.
The MACD of the coin appears bearish as the signal line of Litecoin crosses above the MACD line.
The price in the coin seems near to the immediate resistance level at $62.67 but as per the MACD chart, the coin might be seen dropping to the immediate support level at $57.34.
R1: $62.67 R2: $65.59 R3: $68
S1: $57.34 S2: $54.93 S3: $52.01