Bitcoin News
Bitcoin Continues to Oscillate Between $8.5k to $8.8k Price Range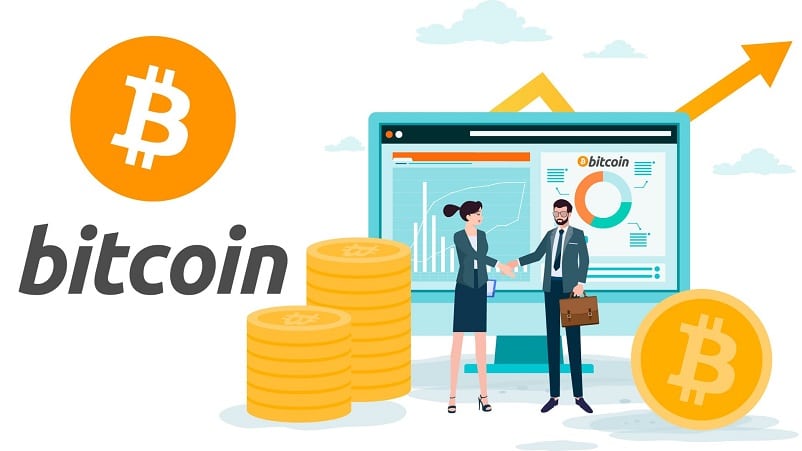 Bitcoin (BTC) price exhibits moderate movement around $8,700
The intraday trading might not fetch loss, rather appear flat as the price accumulates within the given range
The crypto market is exhibiting slight signs of improvement. The top guns of the market like Bitcoin, Ethereum, Ripple are seen marking slight improvements, and the rest of the coins are likely to follow them in some time. Bitcoin is currently at $8,762. Yesterday, Bitcoin was at a high of $8,890.46 and a low at $8,492.93. It looks like, Bitcoin might escalate yesterday's intraday high by the end of the day.
Bitcoin Price Analysis: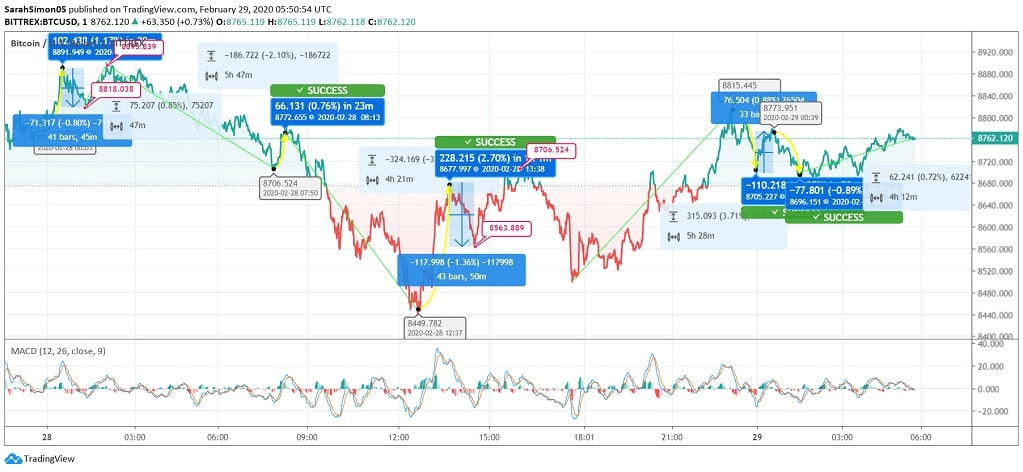 On February 28, 2020, the coin was at $8,789 and in the meanwhile, the price escalated to $8,891 by 1.17% just to dribble back at $8,818 by 0.80%. The price improved to $8,875 by 0.85% in the next one hour. Bitcoin fell again and this time it touched $8,706.
Later, the coin reflected a slight escalation at $8,772 but dribbled again to $8,449 by 3.23%. BTC price recovered in the later hours and touched $8,677 by 2.70%. Unable to hold, the currency slipped to $8,563 by 1.36% and again fell back at $8,706 followed by testing supports at $8,501. Further, Bitcoin escalated to $8,815 by 3.71%. The coin dropped to $8,705 by 1.25% and closed the day.
Today, Bitcoin started the day with an escalation. The price counters moved from $8,705 to $8,773. Recently, Bitcoin improved to $8,762.
As per the MACD chart, the signal line is overriding the MACD line of BTC as the intraday corrections remain weak.
The current price of Bitcoin is $8,762 and is inclined towards the immediate resistance level at $8,877. The same is likely to get breached in the coming hours.
R1: $8,877.64 R2: $9,082.81 R3: $9,275.17
S1: $8,480.11 S2: $8,287.75 S3: $8,082.58