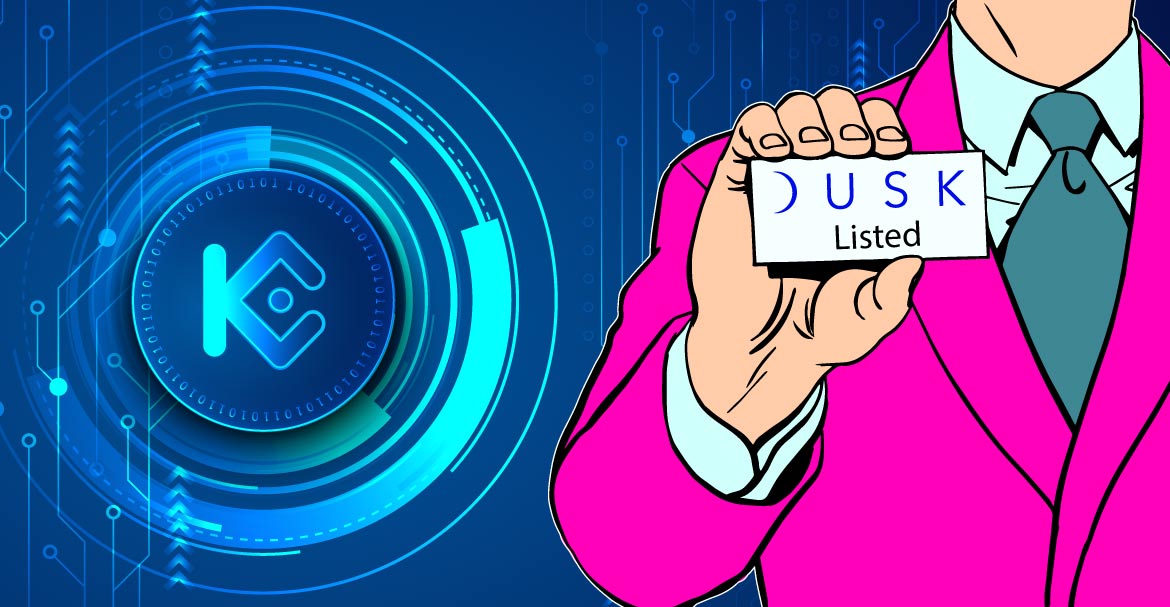 Dusk Network enters the globally renowned KuCoin exchange as a part of its expansion plans. KuCoin will be a channel to market the native DUSK tokens to a more extensive user base and significantly improve accessibility. The listing of DUSK will also kick off a strategic partnership between the two networks.
KuCoin will allow DUSK deposits and withdrawals on the exchange from the 12th of May at 10.00 UTC. However, trading will not be available for a whole day after the listing and will be enabled only the next day at the same time. Initial trading of DUSK will be done against the USDT stablecoin, and the exchange will consider other pairings based on the reception.
Dusk Network also announced that this listing marks the beginning of their strategic partnership with the KuCoin exchange. The two networks hope to be involved in various co-marketing activities to further their business and operations.
KuCoin is among the top five cryptocurrency exchanges worldwide that offer services for more than 600 digital assets on the platform. The list of services currently includes Margin trading, Spot trading, Futures trading, P2P fiat trading, Staking, and Lending.
Although it has been only five years since the launch of KuCoin, the exchange has expanded to 207 countries with more than 10 million users. Not only that, but the exchange was also recognized as one of the best exchanges for 2021 by Forbes. KuCoin also received a similar honor from The Ascent for its exchange platform and the app.
Dusk Network is a privacy-oriented blockchain network designed for financial applications founded in 2018. This layer-1 offers confidential and programmable securities supported by Zero-Knowledge proofs and a specially developed Private Proof-of-Stake consensus mechanism. The network offers cutting-edge technology that ensures privacy, decentralization, and performance during transactions.
DUSK is the native utility token of Dusk Network used for fuelling transactions and atomic swaps, and smart contracts. The Segregated Byzantine Agreement would secure these operations, and this protocol would provide an additional layer of security over the existing Proof-of-Stake consensus mechanism.
Being a finance-based blockchain, Dusk Network also allows users to stake DUSK tokens. Staking allows users to participate in the network consensus. The token can also be used as a vehicle of token exchange on DUSK-listed platforms.
The partnership will be beneficial for the expansion plans of Dusk Network, and KuCoin's relevance in the exchange business has only increased in the last few years. Furthermore, the exchange will bring millions of new users to the DUSK token, given its extensive client base. On top of everything, KuCoin comes with an ambitious roadmap for which it recently raised $150 million and, as a partner, Dusk Network is likely to feel the benefits.