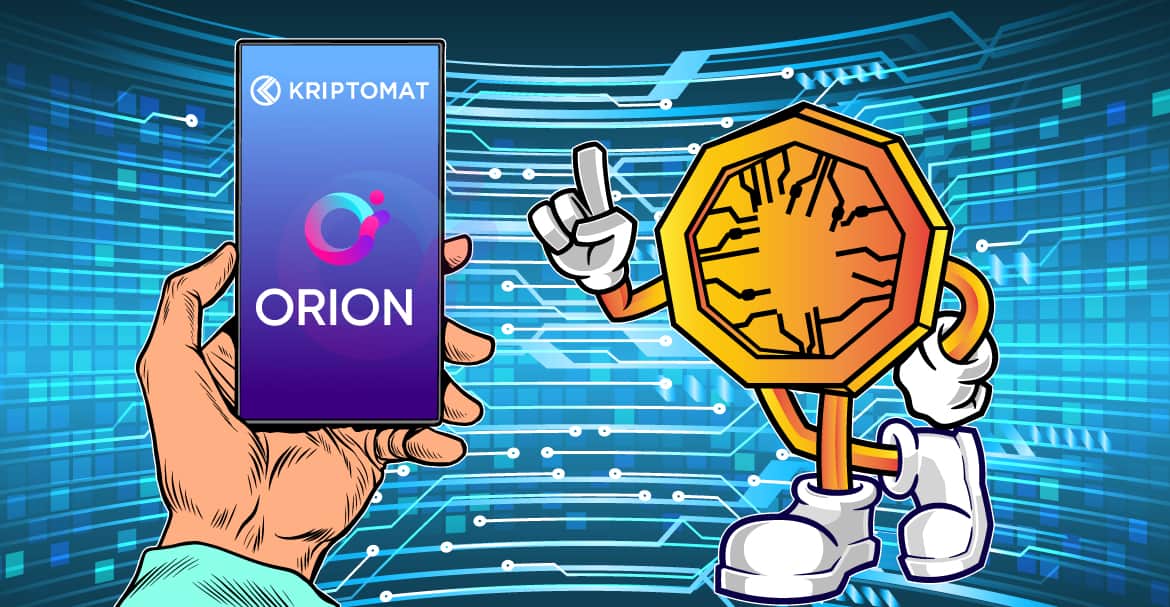 ORN is available for buying and selling on the Kriptomat exchange, and users can exchange their tokens against the Euros in a regionalized market with local language support. This listing of ORN on Kriptomat comes anticipating better visibility for the Orion Protocol ecosystem.
Orion Protocol is a blockchain network built to work as a liquidity aggregator for centralized and decentralized exchanges in the crypto ecosystem. The project was initiated to bring the best rates for trading tokens across exchanges. The protocol simplifies the entire process of finding the best rates and unifies it in a single API.
Founded by Alexey Koloskov and his developers, Orion Protocol reached the market in 2020. The ecosystem uses the native ORN tokens for utility and governance purposes. The token is meant to carry a supply of 100 million tokens and of which more than 34 million have already been minted. 
The finite supply of the token is meant to keep the value of the token stable, acting as an anti-inflationary mechanism. So, there is greater scope for ORN in the future as a store of value like Bitcoin. Not only that, but the ORN tokenomy comes with proactive planning for carrying out deflationary operations. That means a particular number of tokens will be burned off the chain to keep the demand stable for ORN.
Furthermore, the project was brought in to mitigate cyber-attacks and other forms of digital threats. Cyber security gets the center stage as financial operations are rapidly being digitized thanks to the onset of DeFi. Orion Protocol claims that the current security infrastructures in DeFi are underdeveloped despite being decentralized. The project hopes to become the one-stop solution for traders to avoid such attacks, and ORN would be key for accessing such services.
The listing of ORN tokens on Kriptomat will provide an additional point of access to the Orion ecosystem. The integration will be a great point of visibility that could steer them towards new communities to expand their business. Users can access the benefits of ORN just by creating a free account on Kriptomat by following a few simple steps.
Kriptomat is a licensed cryptocurrency exchange operating in Europe. The platform is well known for offering a user-friendly outlook with local language support. Through this regulated exchange, traders can access both DeFi and TradFi assets for their portfolios.
This integration is expected to be mutually beneficial as they both hold on to the tenets of simplification of trading in DeFi. Moreover, Kriptomat has already launched several tech companies like Spletnix and Platformax. Such an expansive user base may play a key role in Orion Protocol's plans for expansion.