Solana News
Is Solana a good investment? Exploring the potential of SOL token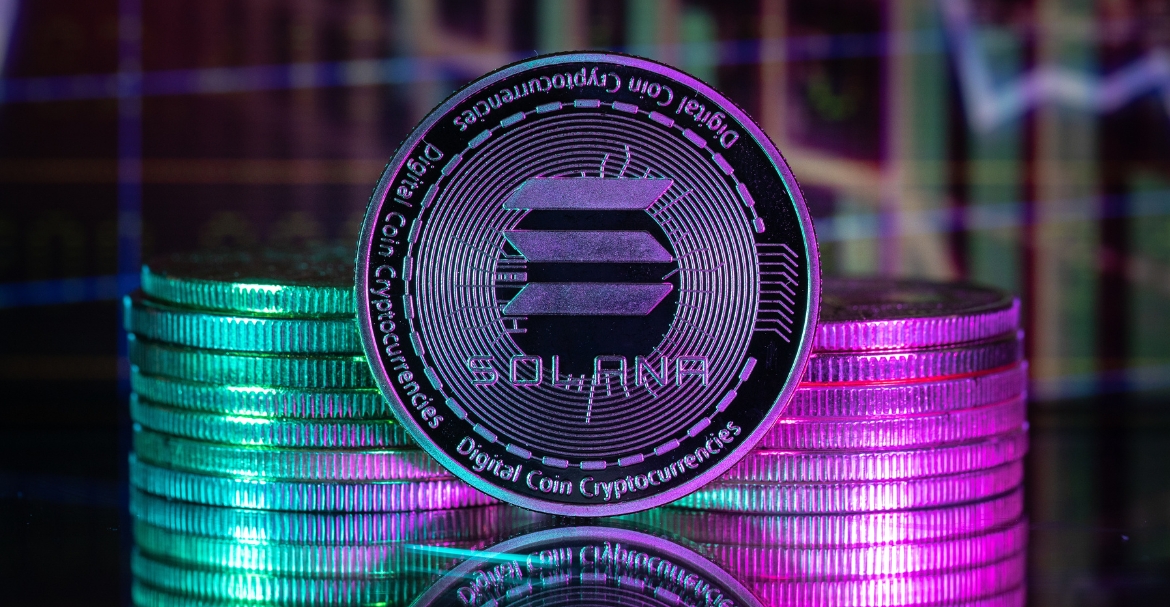 In recent years, cryptocurrency has become a holy grail for both investors and enthusiasts. Numerous prominent cryptocurrencies exist, such as Bitcoin, Ethereum, Dogecoin, etc., in addition to Solana or SOL tokens. SOL token, in recent times, is all set to stand out from various prominent cryptocurrencies to be considered the most cost-effective investment. As the crypto market is already on the rise, a legion of SOL tokens investors and fanatics are inquisitive to learn whether this digital asset is worth investing in.
Solana, one of the leading blockchain platforms in the industry, has earned exceptional prominence for its blazing-fast transaction speeds and scalability. However, before you get ready to invest in SOL, ensure you are familiar with the underlying blockchain technology, market trends, and prospects. 
In the following paragraphs, we will delineate various key factors, such as technical durability, applications, and current market position, that will help you determine whether Solana is a good investment for you.
What is Solana?
Solana has become one of the most coveted and influential blockchain platforms in recent times. Two distinct features, for example, scalability and its ability to iron out performance issues of this blockchain platform, mark it from its competitors. To add more to its burgeoning worth, the use of various state-of-the-art technologies by Solana contributes to ensuring blazing-fast transactions and streamlined security and decentralization.
Another distinct aspect of Solana is Proof-of-History (PoH),  a groundbreaking approach which is effectively instrumental in keeping up the history of transactions made by users. This innovative approach is fully appreciated by everyone who uses this platform.
With these state-of-the-art technologies, Solana is able to deliver lightning-fast speed, which outshines the speed of all other blockchain platforms out there. As a result of decentralized finance (DeFi) initiatives and non-fungible token (NFT) marketplaces, Solana is able to deliver a first-of-its-kind experience to its consumers. Solana has made a mark in the blockchain realm due to its blazing-fast speed, second-to-none scalability, and foolproof security.
Top 5 Reasons to Invest in Solana
Here are the top five factors that make Solana the right investment choice for investors:
Scalability and Speed: Solana's architecture is unmatched in every way, as it delivers exceptional masterly performance. Unquestionably, its scalability and swift transaction speeds enable it to transcend other blockchain networks of the same realm. Suffice it to say that users typically get memorable experiences and consider using it confidently.
Robust Ecosystem: Solana sports a robust and inclusive ecosystem, which lets it pull in initiatives beyond decentralized finance (DeFi), non-fungible tokens (NFTs), gaming, etc. These initiatives play a vital role in enhancing the platform's versatility and potential to deliver special value across a variety of industries.
Decentralization and Security:

Solana, apart from offering blazing-fast transaction speed, is at the cutting edge of delivering seamless decentralization and security. The entire credit goes to the burgeoning success of this blockchain platform goes to its first-of-its-kind mechanism, which combines Proof-of-Stake (PoS) and Proof-of-History (PoH) revolutionarily. These techniques play a vital role in balancing transaction processing speed and network security.

Active Development Community:

Solana's active development community constitutes experienced developers and contributors who are committed to maximizing the platform's potential. That said, there is a certainty of continued innovations and enhancements, which enable the platform to develop and adapt at a stretch.

Rapid Transaction Confirmation:

Solana has become a magnet for investors due to its rapid transaction confirmation, which is virtually instantaneous. The importance of this factor is crucial specifically in online gambling sectors, for example,

Solana casinos

. Considering the rapid transaction speed and the possibility of real-time interactions, the user experience is surely going to be one of a kind. Whether utilizing DeFi protocols, trading NFTs, or engaging in gambling activities, rapid confirmation times enhance the convenience and pave the way for the development of novel applications.
Should You Buy Solana (SOL)?
If you are intrigued by Solana's SOL tokens but are hesitating to take the necessary action, you should review the following information:
Research and Understanding: Whether SOL or any other crypto asset is in your mind for investment, make sure that you delve into the underlying technology, use cases, and market dynamics well. Meanwhile, acquaint yourself with Solana's salient features, its role in the blockchain ecosystem, and its growth potential.
Volatility: Cryptocurrencies, whether they are Bitcoin, Ethereum, or Solana, are all rife with volatility. That is why, before you lay yourself on the line, make sure you prepare yourself for a divergence in price. Meanwhile, check your risk tolerance and decide if you feel at ease with potential unpredictability.
Market Trends: Monitoring current and emerging market trends and developments pertaining to Solana. Compare SOL's performance to that of other cryptocurrencies, as well as its reaction to industry news, technological advances, and market sentiment.
Diversification: Regardless of the investment, diversification substantially matters. Put simply, consider investing in SOL to a certain extent instead of investing all your funds in it.
Conclusion
In the burgeoning crypto world, Solana's SOL token investment continues to go a long way toward attracting investors and fanatics alike. This phenomenon turns up due to blazing-fast transactions, avant-garde technologies, and various applications that spark the attention and interest of investors looking to tap the cost-effective opportunity. Before investing, you should conduct exhaustive research and a thorough risk assessment. In the dynamic and volatile domain of digital assets, discretion in decision-making and information retention are paramount. Whether or not SOL proves to be cost-effective, its impact on the blockchain industry is evidence of the ongoing evolution of decentralized technologies.