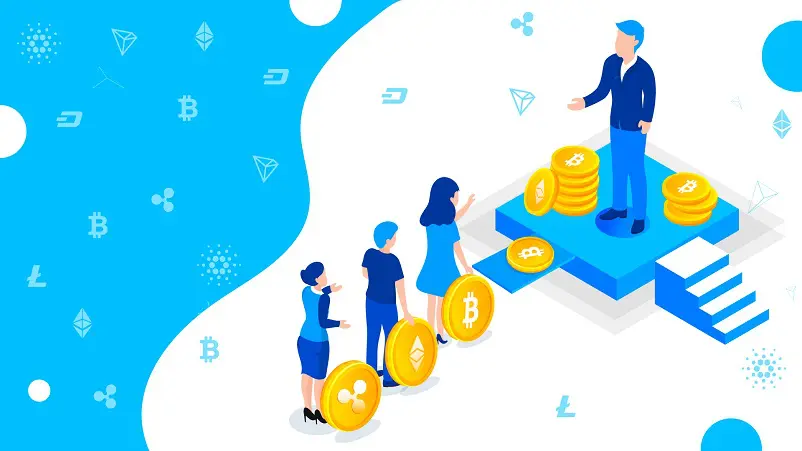 Cryptocurrency is a virtual asset that has been devised to be a mode of exchange, backed by the security of algorithmic encryption. The cryptography ensures the security of financial transactions, control over the creation of new coins, and verification of asset transactions. Cryptocurrency uses decentralized control as opposed to traditional banking entities and is backed by the power of blockchain, a distributed ledger. The ledger works as a database for all financial transactions that cannot be modified by anybody at any point of time. These features of the digital coin make it a safe and secure mode of transaction. However, to keep these transactions private, the name of the sender and the receiver cannot be disclosed to any party. This is seen as a threat by regulatory bodies and so the virtual currency is not backed by any government organization.
The Reason Behind Popularity of Cryptocurrency
Even though virtual assets do not have the support of any state, they have gained huge popularity since their inception in 2009. What could be the reason for such a huge volume of transactions to the tune of $250 billion?
Superb Technical Strength: Digital assets have the backing of modern technologies that keeps it secure and helps in protecting the privacy of the user.
All cryptocurrency transactions are recorded on a decentralized virtual ledger, which cannot be altered, alleviating any chance of forgery.
Growing Demand: There is a growing demand for a currency devoid of any political influence or financial manipulation. Cryptocurrency fulfills this demand and hence, there is a growing demand for it even though the supply is limited.
Seamless Transaction Beyond Borders: As these virtual coins are decentralized so they can be transferred from one nation to the other without much hassle or regulatory interference. Crypto transactions are usually instant, as there is no third-party involved. For this reason, it is also popular for bitcoin casinos where major online casinos have adopted cryptocurrency as a mode of transaction for their games like Plinko.
Cryptocurrency was developed as a secure and clean alternative to fiat money. Many big names have joined the bandwagon—companies and individuals alike. Companies such as Facebook and Twitter are even working on launching their own digital token and many celebrities have taken this path to increase their popularity and connection with fans.
The one thing that is stopping it from becoming a parallel currency to fiat money is the non-acceptance of governments all over the world to give their backing. Regulatory bodies fear that as the cryptocurrencies are discreet and their transaction records cannot be accessed, it will give rise to illegal activities like money laundering, drug trafficking, etc.
The scenario, though, is changing; countries like China have given their consent to develop their own crypto tokens that will have the status equal to their fiat currency. There are some countries that are drafting rules to regulate this sector. While countries like the USA are dead against digital currencies. Aid agencies like Red Cross or UNICEF accept financial aid in the form of virtual money.
Support is needed by Cryptocurrency to expand its reach. Government backing would increase the trust of people in digital currencies, increasing its transaction flow. Also, there is a need for hardware support to increase the amount of Bitcoin in the transaction flow.