Cardano News
Cardano Exhibits a Price Recovery to the Extent of 2.75% in One Day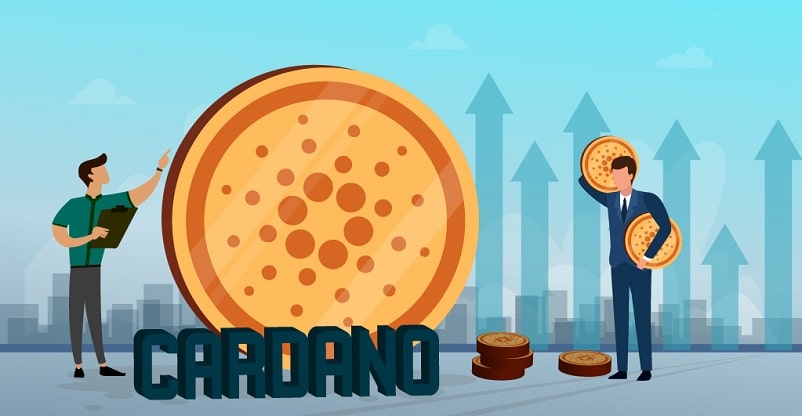 The ongoing bullish trend has also forwarded the price of Cardano. Over the last 24 hours, it has made a 2.75% price recovery, and the value of the coin is now at $0.037167. This bullish trend of ADA coin may stay here for some days before encountering a price correction.
Cardano Price Analysis
ADA coin was trading at $0.036172 at the starting of the day, and over the next 10 hours, it moved through downhill to lose $0.00144 and reached $0.034732. At 10:20 UTC, Cardano coin started strengthening, and the momentum pushed the price to $0.037101 by 20:17 UTC. It was followed by another hike between 20:33 and 02:51 UTC. In these 6 hours, ADA pushed the price to $0.037193.
Cardano's market cap has also noticed a similar trend over the last two days. Between January 10 & 11, the market cap has reached 962.280 million USD from 956.027 million USD.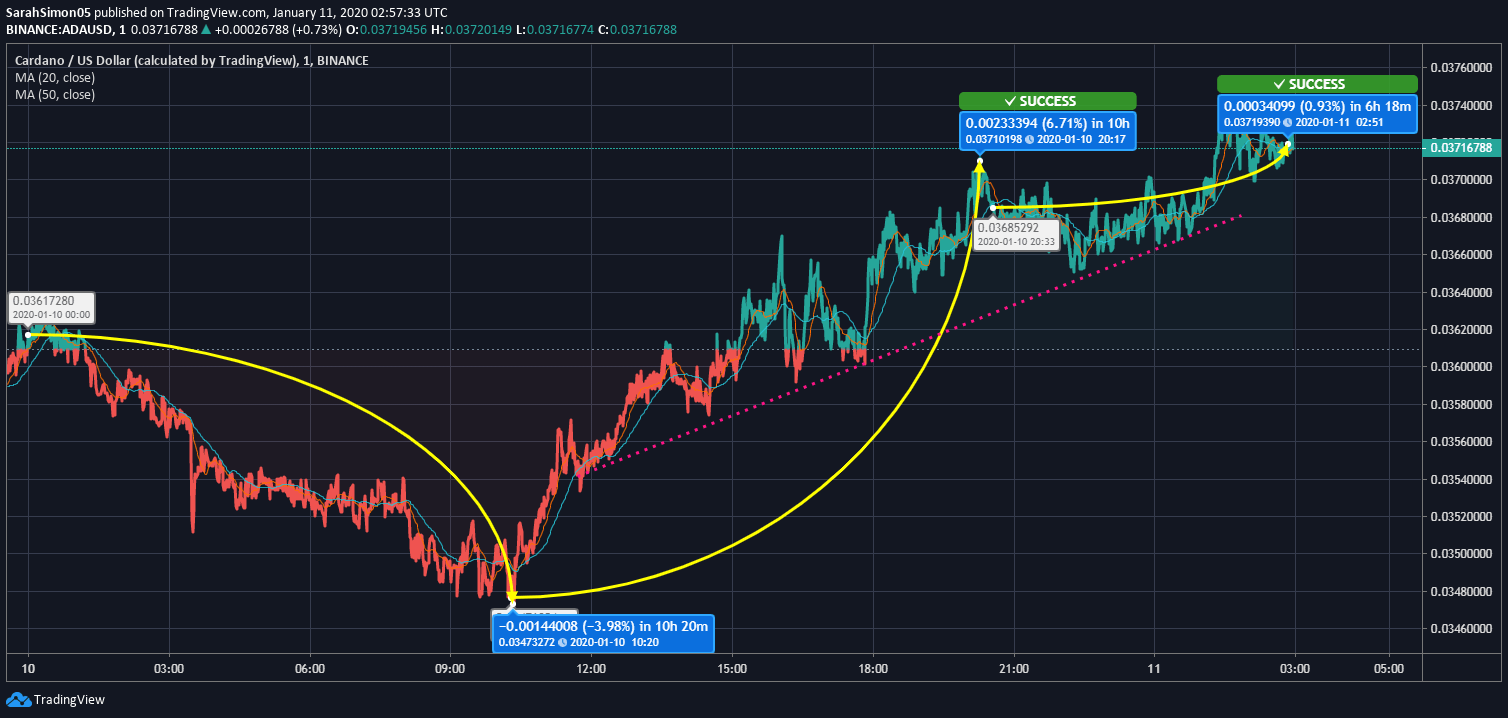 ADA's current price at $0.037167 is still lagging behind its 50 days and 20 days moving averages with a moderate gap. It hints at a short living of the current bullish movement. Investors are advised to stay alert of immediate price correction anytime soon.
Resistance & Support Levels
R1: $0.03761, R2: $0.03835 and R3: $0.03972
S1: $0.03550, S2: $0.03413 and S3: $0.03339