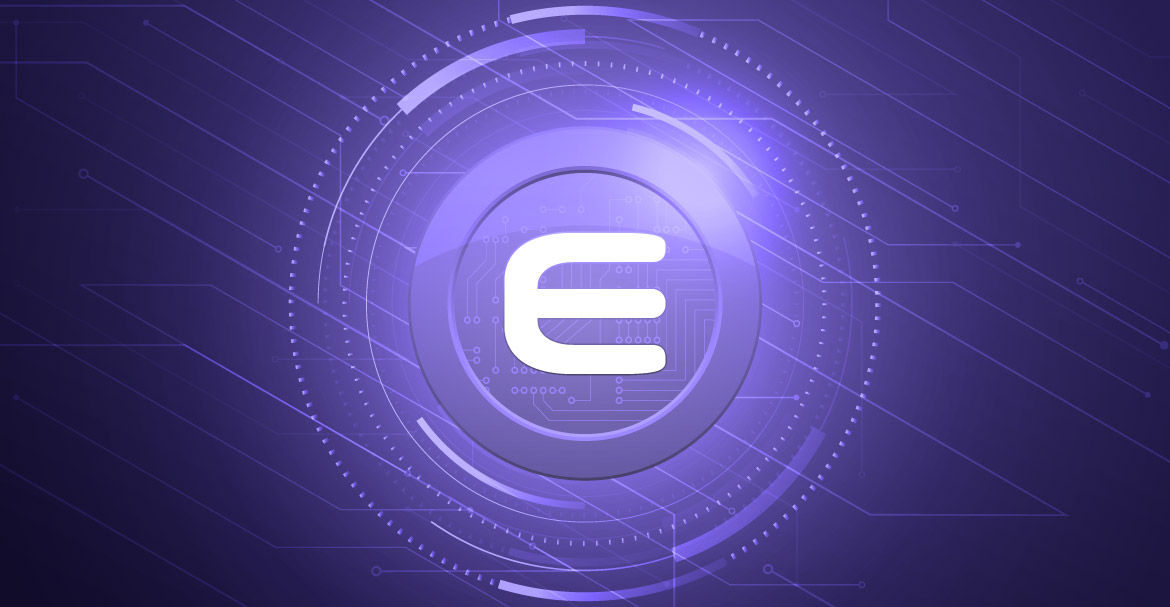 In the gaming industry, crypto investors have a number of choices. Enjin Coin was launched in 2018 to help and manage digital and virtual assets. This software is developed by Enjin, which involves developers creating virtual NFTs on the Ethereum blockchain network. 
In other words, it helps to create a virtual world for gaming assets and helps to transact them. The main purpose of creating this blockchain platform is to process transacting virtual gaming assets. Much like many other cryptos that help in financial transactions, Enjin enables virtual inventory transactions. 
The gaming industry will have huge growth in the future, and this coin has a lot of potential to reap the benefits of creating virtual assets for gaming. The best part is that the Enjin already has a marketplace with a community to operate their services, indicating the coin will not disappear overnight. 
ENJ is the native coin of this network. This currency is developed to value virtual assets. Enjin's software development kits help developers to mint virtual items for games. These items have values in ENJ, which enables trading and selling these items on Enjin's marketplace. It is very similar to NFTs and can be traded many times.
At the time of writing, Enjin Coin is trading around $1.319. After reaching an all-time high of $4.75, it has been in a downtrend during the last four months. Now it seems to have a support level, and we should consider the technical indicators to understand when it will go upward and change its momentum. 
On the daily chart, the MACD is down; the RSI is below 40, and candlesticks are forming in the lower half of the Bollinger Band. All the indicators reflect short-term bearishness. Moreover, the chart has been forming lower highs and lower lows after November, suggesting it may break this support level again and take the next support at $0.93. Indeed, the chart is not suitable for a short-term investment, but we also have to analyze the long-term view.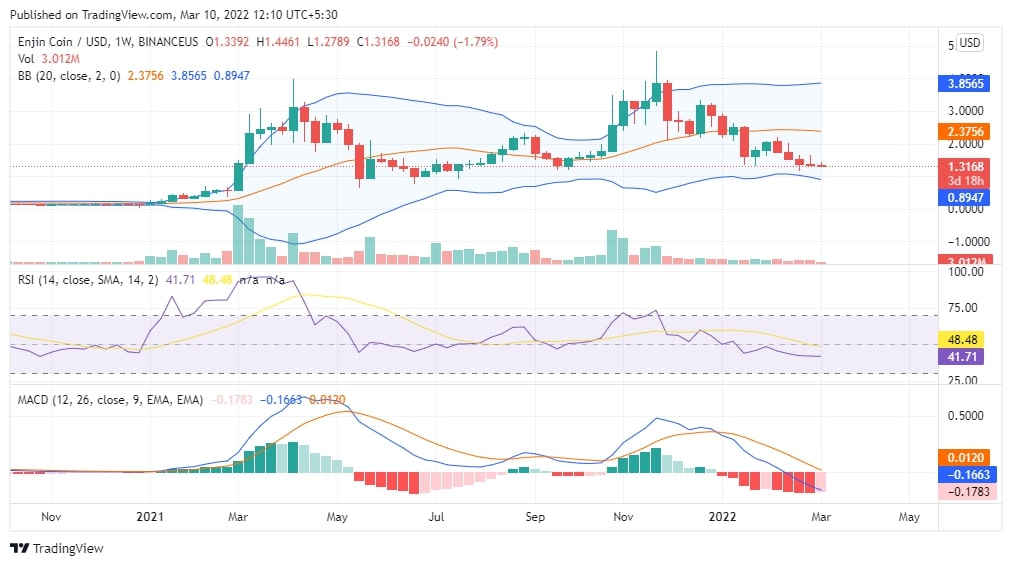 In the weekly chart, it forms higher highs and higher lows, but this year it has been consolidating. The MACD reflects bearishness, but the RSI is stable at 40, and candlesticks are in the lower of BB. Based on the Enjin Coin price prediction, it will consolidate this year, and the price will be volatile.  
Should you invest now? In the short term, we do not suggest you invest now because it has been forming lower lows, and if it breaks this support level, we think the $0.90 level would be a better time to buy this coin. Indeed, the chart is bullish in the long term, so you can invest for the next five years.