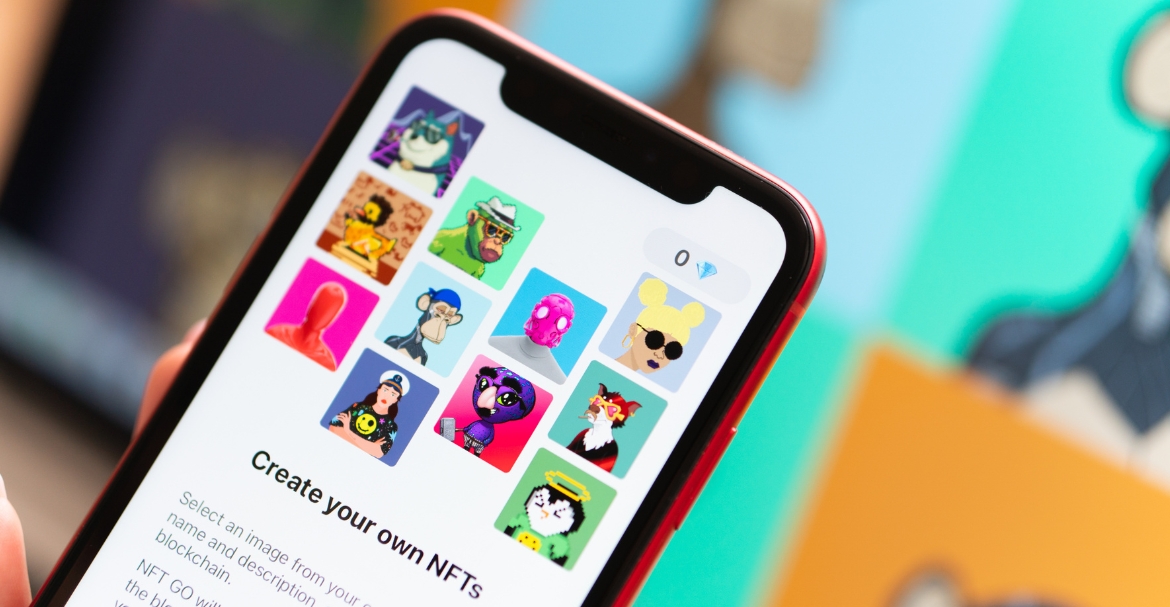 Non-Fungible Tokens are poised to grow rapidly as Web3 takes its final shape. Platforms hint that they are on the verge of onboarding the next billion users. The widespread popularity of cryptocurrency is cementing the NFT industry as one of those segments to invest in.
This article sheds light on factors driving the growth of the NFT industry and how much the marketplace is worth. Plus, the article explores what the community can expect regarding financials by the end of this decade.
It is important to note that NFTs are already helping the digital economy thrive by boosting creators' contributions irrespective of their background, geographical locations, and traditional currencies. Some of the sectors that have, so far, leveraged the potential are art, music, and sports.
What are NFTs?
NFT is an acronym for Non-Fungible Token and refers to the irrevocable digital certificate that the holder of the digital asset earns in exchange for the payment in the supported mode. NFTs signify ownership and authenticity of the piece that the person holds in their account or digital wallet.
A unique characteristic of NFTs is that they are not fungible like cryptocurrencies. It is in sharp contrast to traditional currency or even cryptos. They are fungible and available for an exchange transaction. NFTs cannot be exchanged before they have a unique digital signature.
Factors Driving the Growth of the NFT Marketplace
A key factor that influences the price of digital assets is the demand. It is often associated with popularity, for it is when people know the digital asset that they begin to crave its ownership. Other factors that influence the valuation of the NFT marketplace are convenience and accessibility.
Platforms must make it easy for users to navigate and should not be restricted to select individuals or groups of individuals. Other factors are:
Potential investment opportunity – NFTs can be leveraged as an investment product. Secondary marketplaces host the sale-purchase for buyers and sellers, marking a significant profit for sellers on various occasions.

Digital ownership & authenticity – Having an NFT in hands (digitally) is sufficient proof that the person owns that digital asset. Giving it authenticity is the unique signature and potential to be non-fungible, that is, non-transferable unless the collector or holder sells it.

Technological innovation – Launching every NFT is a part of boosting technological innovation and being a part of that revolution.

Collectible culture & gaming – This pertains to the craze that the gaming ecosystem has of going on a spree to collect official merchandise of their favorite game.
All these factors, when combined, set an estimated growth value of $125.6 billion by the end of 2027. Assuming the same pace to last for the next 3 years, it is only safe to state that the decade will end with a valuation of $200+ billion. The current estimate is of approximately $27 billion.
NFT Marketplaces and Platforms
Some of the NFT marketplaces and platforms that everyone can access are OpenSean, Binance, Rarible, Nifty Gateway, and SuperRare. Every platform contributes to the growth of the industry by making sure that the NFTs are indeed authentic and transactions are safely executed on the network.
The best NFT marketplace can be selected by:
Analyzing its activities & reviews on official forums

Understanding its process to bid & auction as most platforms makes it convenient for users to claim NFTs

Options to integrate the wallet a user has, for many NFT marketplaces, tend to restrict themselves to two or three wallets.

Finally, check the platform fees to know the overhead cost and avoid any hefty expense that would otherwise be done unknowingly.
OpenSea, launched in 2017, is leading the market. It accepts all the major cryptos like BTC, ETH, and BNB, among many others.
Other Industries leveraging NFTs
In a world where digital innovation constantly pushes the boundaries of what's possible, NFTs (Non-Fungible Tokens) have emerged as more than just a novel concept in the realm of art and entertainment. Beyond the confines of galleries and virtual worlds, NFTs are now finding application across a spectrum of diverse industries. Industries that leverage the true potential of NFTs are:
Gaming and Virtual Realms- It enables players to trade in-game assets like characters, weapons, treasures, costumes, and other milestones.

Sports and Collectibles- It collaborates with collectibles, often allowing fans to accumulate their favorite moments or celebrity-signed digital cards. A large part of this ecosystem is

crypto sports betting sites

that actively host digital assets so players use their cryptos to place bets on their favorite sports.

Charitable Donations and Social Causes- As blockchain technology and digital philanthropy merge, NFTs offer innovative solutions for fundraising, creating positive social impact, and revolutionizing the way we contribute to meaningful initiatives.

Fashion and Luxury Goods- Fashion/luxury brands and social causes are not far behind. Luxury brands host their launch events and sales via NFT marketplaces, while social causes sell a piece to raise funds for their causes. This is also becoming via

cryptocurrencies

too.
Conclusion
NFT markets have evolved with time. They are no more about rolling out a sample piece of art or music. But, they are more about getting brands involved so that they can raise awareness along with engagement. The technological innovation is backed by the digital potential it offers to people and is only about to leave a mark as this decade ends.