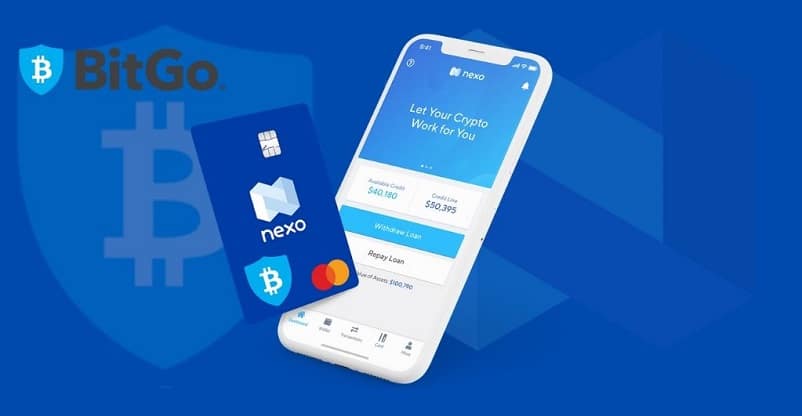 Nexo, the world's first-ever instant crypto-backed loans provider, has entered into an agreement with the renowned digital asset custodian BitGo, to ensure the safety of their clients' crypto assets. As such, Nexo employs three services from BitGo, namely, the digital asset custodial services, hot and cold wallet services, and lastly, settlement and staking services.
Nexo had set 3 stringent criteria to qualify as their crypto custodian. The criteria were military-grade security, a high-class insurance policy, and a robust API interface. Call it a coincidence or surprise, BitGo qualifies for all these three criteria. Moreover, the myriads of the digital assets' variety that BitGo supports makes their offering even more attractive. BitGo supports all of the digital assets that Nexo introduced in the year 2019, namely Litecoin (LTC), Bitcoin Cash (BCH), Stellar (XLM), and EOS (EOS). This made BitGo's coin integration with the Nexo wallet much easier.
Here are some of the reasons that Nexo considers it beneficial to use BitGo.
Robust API Interface
Nexo uses BitGo's wallets and custodial services primarily through API. According to Trenchev, "API is one of the major reasons we chose BitGo, since the scale of our business and the thousands of transactions we process each week can only be facilitated in an automated manner via a robust API solution." BitGo's API allows the clients to create proprietary-level bitcoin applications that can have full control over their keys and transactions. This is a great user experience for Nexo clients.
High Scalability
The custodian solutions offered by BitGo are easier to scale the custody infrastructure of the crypto assets, which in turn allows the clients to focus on building some of the best crypto banking products, by making them accessible to institutions and individuals all across the world. Processing over $10 billion in transactions per month, BitGo helps Nexo scale, thereby enabling hundreds of clients to get instant cash access via instant credit facility of Nexo.
Impeccable track record
The track record of BitGo has been impeccable so far, in terms of safeguarding against various security breaches. BitGo employs CCSS or the Cryptocurrency Security Standard  Level 3, which is an open standard focusing on the cryptocurrency storage. This is, in fact, the benchmark standard for any information system handling crypto wallets as part of its business.  Antoni Trenchev, the Co-founder and Managing Partner of Nexo, was once asked, what was the reason that Nexo chose BitGo to employ the custodian services. To this, Trenchev replied,
The peace of mind of our customers has always been a top priority for Nexo. After conducting thorough industry research, we identified BitGo as the most secure and reliable custody provider globally. And, time has proven that we have made the right decision.
Cryptocurrency security
With the highly secure custodial services offered by BitGo, Nexo made significant improvements by leveraging BitGo's extensive offerings. It helped in offering the institutional clients of Nexo, with deep market liquidity and customized synthetic products for both fiat and digital assets.
Due to its robust custodian services, other leading blockchain enterprises like CME Group, Pantera Capital, Kraken, and UPbit also employ crypto custodian services from BitGo.