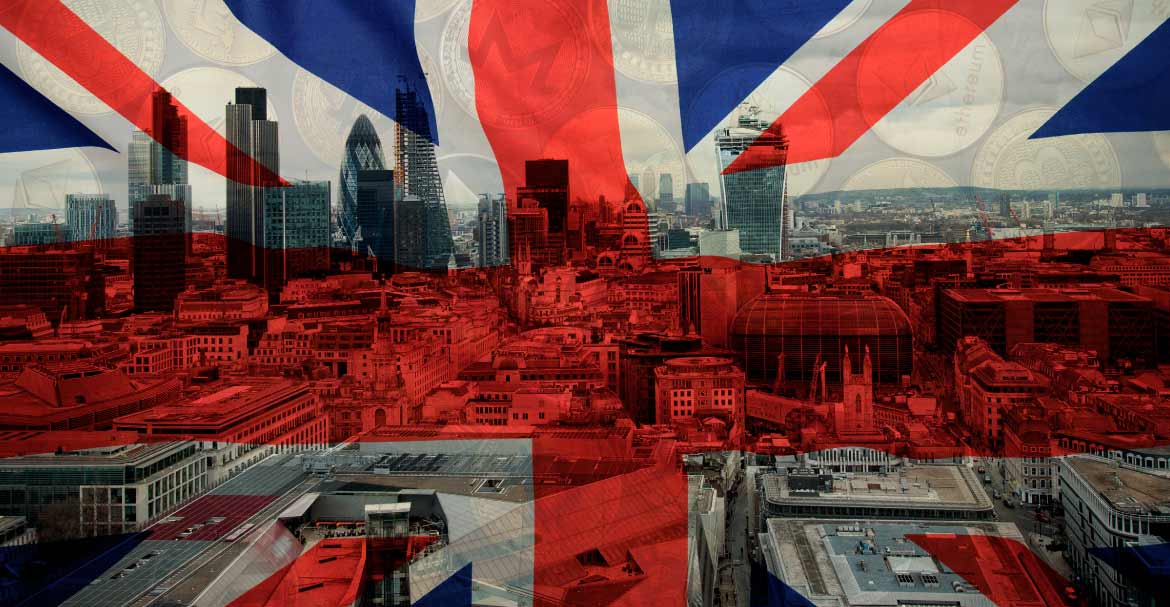 Steps to start with Crypto Trading in the UK 
Are you interested in cryptocurrency trading? If you're based in the UK, you should know a few things before getting started. This blog post will guide you through starting cryptocurrency trading in the UK. From what cryptocurrencies are available to trade to the exchanges you can use, we will cover everything you need to know to get started. If you're based in the UK and looking to get started in cryptocurrency trading, there are a few steps you'll need to take. Here's a quick rundown of what you need to do:
Do extensive research
When trading cryptocurrency in the UK, you need to do your research. There are several different exchanges that you can use, and each one has its pros and cons. Finding an exchange that is right for you and offers the features and security you are looking for would be best.
In addition to finding the right exchange, you must also ensure that you are well informed about the cryptocurrency market. Keep up with the latest news and developments, and learn as much as you can about how the market works. However, this will help you make better decisions when it comes to trade.
Decide on long-term or short-term Trading
If you want to trade cryptocurrency in the UK, you have two main options: long-term and short-term trading. Long-term trading involves holding onto your coins for months or even years in the hopes that they will increase in value over time. However, this is a more passive approach to investing, and it can be less risky than short-term trading. Conversely, short-term trading involves buying and selling coins within a few days or weeks. However, this is a more active approach and can be riskier than long-term Trading.
So, which should you choose? It depends on your goals and risk tolerance. If you want to make a quick profit, then short-term crypto trading UK may be for you. But long-term trading may be a better option if you're looking to invest for the long term.
Select the right trading method for you
There are a few different ways to trade cryptocurrency, and each has its benefits and drawbacks. Below, we'll outline some of the most popular methods so you can decide which is right for you.
Spot Trading

: Spot trading is the most common cryptocurrency trade. It involves buying and selling coins on an exchange, typically in pairs with fiat currency (like GBP or USD). This method is simple, but it can be risky since prices fluctuate rapidly.

Margin Trading

: Margin trading allows you to trade with leverage, meaning you can borrow money from a broker to amplify your gains (or losses). However this can be a great way to boost your returns, but it's risky since you're effectively borrowing money to trade.

Futures Trading

: Futures contracts are agreements to buy or sell an asset at a future date for a set price. Institutional investors commonly use them to hedge against price fluctuations, but individual traders can also use them to speculate on the future price of an asset. Cryptocurrency futures contracts are available on some exchanges, but they can be complex and risky for beginner traders.

OTC Trading

: Over-the-counter (OTC) trading refers to any trading that happens outside a

cryptocurrency exchange UK

. However, this could involve dealing directly with another person or using a service like LocalBitcoins. OTC trading is often more private than other methods, but it can also be riskier since you're dealing with another person who could scam you.
Learn to place trades
Cryptocurrency trading is buying and selling digital currencies on decentralized exchanges. To start trading cryptocurrencies, you will need to set up an account on a cryptocurrency exchange and deposit some funds into your account.
Once you have set up your account and deposited funds, you can start placing trades. To place a trade, you will need to specify the amount of currency you want to buy or sell and the price you are willing to pay for it. Once your trade is executed, the currency is transferred into your account. Cryptocurrency trading can be a risky business, so it is important to do your research before starting. You should also ensure you only invest money you can afford to lose.
Choose the best exchange 
When choosing the best crypto exchange UK, there are a few things to consider. First and foremost, you'll want to find an exchange that supports the coins you're interested in trading. Then, you'll want to look at the fees associated with each exchange and compare them to see which is most affordable. Finally, you'll want to read reviews of each crypto exchange UK to understand their overall quality better.
Start Trading
If you're based in the UK and looking to start trading cryptocurrency, there are a few things you need to know. This guide will run through how to start trading crypto in the UK, including the best exchanges to use and how to stay safe when trading.
Once your account is funded, you can buy and sell cryptocurrency. Do your research before making any trades, and don't risk more money than you can afford to lose. When you're ready to cash out, you can withdraw your profits to a bank account or cryptocurrency wallet. Again, make sure you choose a reputable platform known for being secure and easy to use.
However, having a clear and sharp eye toward the plans is essential. In other words, it is essential to have plans. One has to keep an eye on looking for patterns, checking for the overall market volatility, upregulation and manipulation of the markets, and many other such features that take place in the crypto market.
Conclusion
Cryptocurrency in UK trading can be a great way to make money in the UK, but starting on the right foot is important. Make sure you understand the basics of cryptocurrency before you start trading, and always remember to diversify your portfolio. With a little bit of research and some patience, you can be well on your way to making money from cryptocurrency trading. Once you've chosen a broker, you'll need to open an account and deposit funds before you can start trading. Most brokers accept bank transfers and credit/debit cards, but some also accept e-wallets like PayPal or Skrill. Once you've deposited funds and selected your trade size, you can start trading cryptocurrencies. Place an order using the broker's online platform and wait for your trade to be executed.