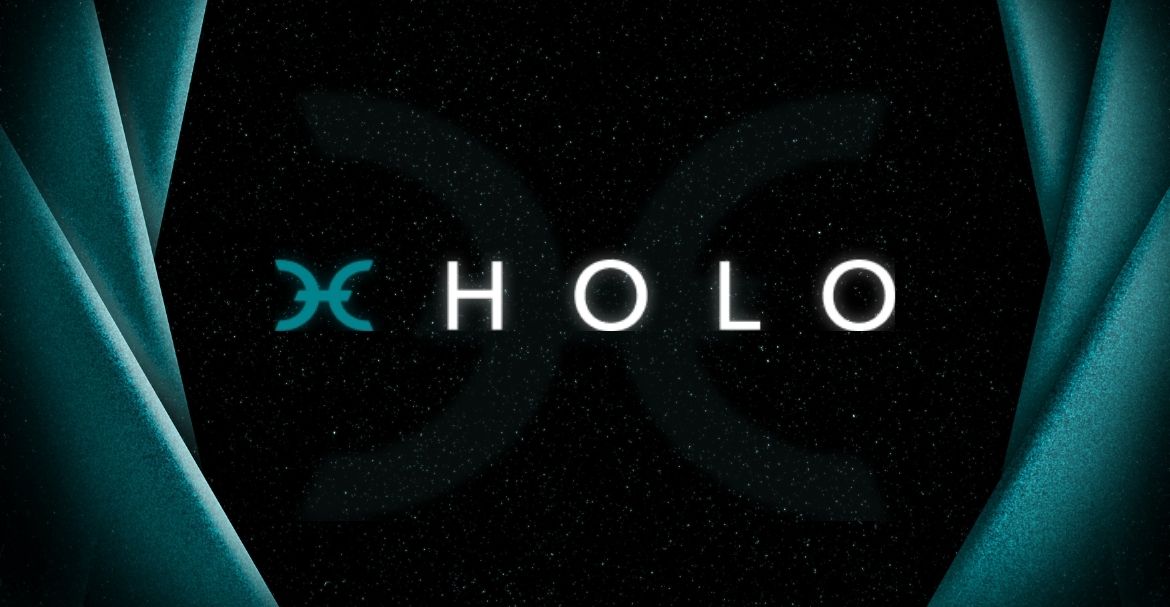 Holo is a peer-to-peer platform that provides a P2P market of Apps based on cloud storage. It can become the host of decentralized applications distributed across the network. Holochain connects users to the internet, and instead of using Dapps, it uses hApps to offer developers a more cost-effective and efficient system. It aims to fulfill all the requirements of decentralized applications without using consensus algorithms.
It wants to make a new version of the internet where the information can be stored, shared, and distributed without any intermediaries. Holochain has a scalable environment and hashtag functions to lower the cost of operations. In short, it wants to revolutionize the world of the internet. 
Instead of using the traditional blockchain solution for verifying transactions, Holo uses the Holochain ecosystem that implements special hashing based on its Distributed Hash Table. In 2017, Holo was founded by Arthur Brock and Eric Harris-Braun. It was described as a post-blockchain peer-to-peer ecosystem for hosting decentralized apps. In two funding rounds, it has raised more than $20 million. 
Holo coin gains its value from its use cases, technology, and level of adoption. Besides that, it has a limited supply (177.6 billion) that may provide a good value in the long run.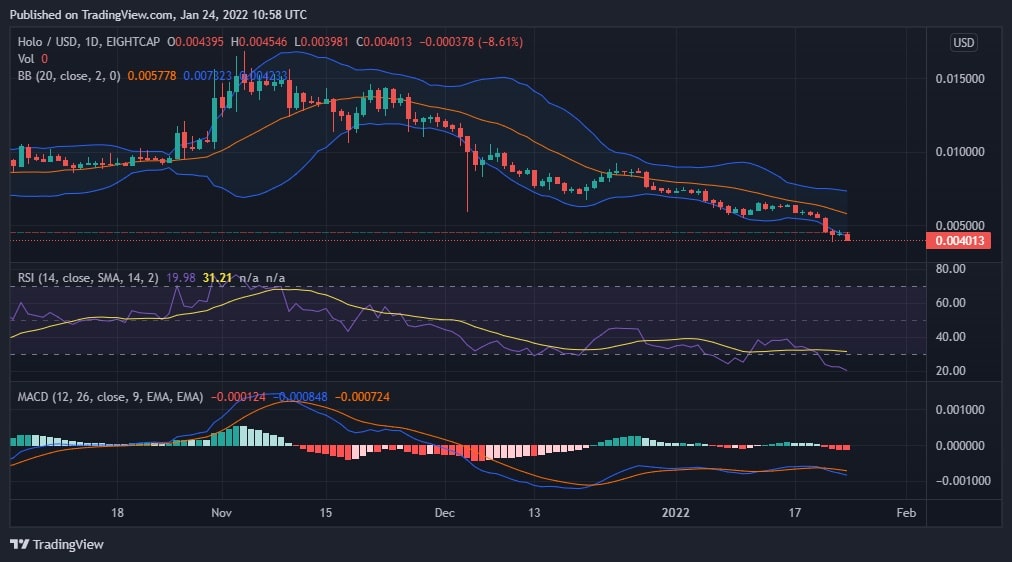 While writing this analysis, the price is $0.004, which has broken the support level. The chart is in a downtrend; if the price of HOT tokens rises again, the initial resistance level will be $0.006, followed by $0.007 and $0.0083. On the daily chart, the MACD is bearish; the RSI is in the oversold zone around 21. Moreover, the Bollinger Band is also bearish because the candlesticks are in the lower half of the BB. 
Due to global market sell-off, the last three candlesticks have broken the lower half of the Bollinger Band, which shows extreme bearishness. It will take another week to recover. We think the crypto market will continue its downtrend until the middle of this year because of the rise of US treasury yield and ongoing government regulations of cryptocurrencies in different countries.   
Holo can be a victim of this market momentum and go downward. Based on Holochain price prediction, if you are a long-term investor stuck at a higher price, we would recommend you hold this coin for a few months. However, we do not suggest new investors invest in this coin now.