Bitcoin News
High-Profile Twitter Accounts Hacked for Bitcoin Giveaway Scams, Industry on High Alert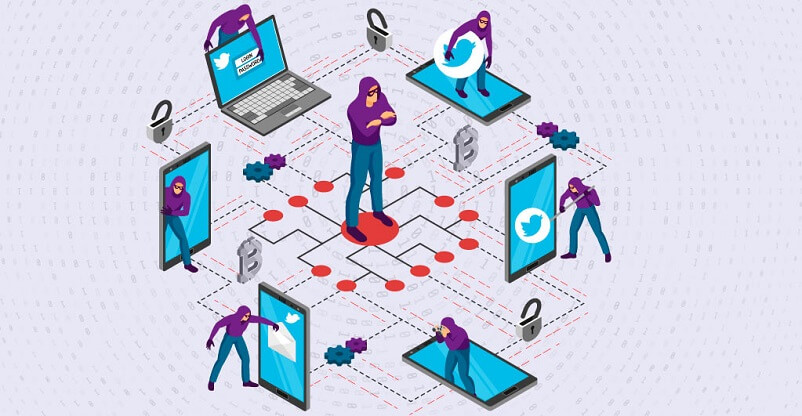 Accounts of several high-profile personalities on Twitter were hacked on Wednesday for Bitcoin scams, and the entire crypto industry is now on high alert. The biggest names of victims include Elon Musk, Charlie Lee, CZ, Justin Sun, and also official accounts of platforms like Coindesk, Coinbase, Gemini, etc. The scammers tweeted and promoted fake Bitcoin giveaways from the hacked account, and as per early reports, they managed to get hold of over 11 Bitcoins.
US Senator Josh Hawley sent a notice to Twitter chief Jack Dorsey, asking him to work with the FBI and the DOJ to secure the platform. In his official tweet, Hawley posted the notice, demanding that how much of public information was lost in the attack on the platform.
As soon as the industry experts realized the scam, Cardano CEO Charles Hoskinson released a video on YouTube, urging the crypto users to avoid any Bitcoin giveaway. He informed that accounts of industry leaders have been hacked, and cautioned the users so that they don't fall into the trap.
As soon as the news broke out, the Twitter team came into action and quick measures were taken to restrict all the accounts that were apparently hacked. Twitter CEO Jack Dorsey tweeted that an investigation was underway to have a complete understanding of what was happening.
Along with the crypto promoters and entrepreneurs, one of the staunchest critics of Bitcoin, Peter Schiff was also among the victims of the hack. The only difference was that the hackers asked users to send gold bullion to his account for getting the reward, instead of BTC.
Until normalcy is restored, Twitter has locked the comprised accounts. The team had also limited access internally to internal systems and tools during the investigation. All the tweets posted by the hackers have been supposedly removed, and the functionality of a large group of big accounts, including verified ones, has been limited, even if they weren't compromised.