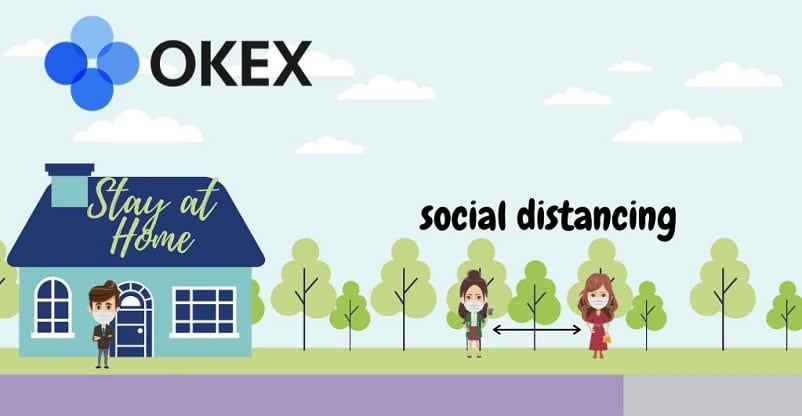 As the world continues to take all possible measures to tackle the coronavirus outbreak, many companies have formulated strategies to cope with the existing scenario. Among them leading cryptocurrency exchange OKEx has already begun to implement its response to the virus in the middle of January 2020.
Hong Kong witnessed a resurrection in COVID-19 infections in the month of March. The city left no stone unturned to handle the current situation that has posed a serious threat to humans. Hong Kong has already strengthened the social distancing steps and planning to include far stricter quarantine measures.
Asia continues to grapple with coronavirus as the rest of the world has also begun to mobilize its resources to deal with the virus.
It has become imperative during this crucial juncture to remain transparent and share vital details, advice, and experience to keep ourselves and others around us safe and secure.
How is OKEx dealing during the COVID-19 outbreak?
Among the several measures, OKEx has implemented a "work-from-home" policy at all its global offices ever since the pandemic broke out in Asia.
The exchange has also implemented everyday health reports and asked over 1000 workers to maintain a track of and record their health status within the organization's communication system. The step has been taken to ensure that the employees of the organization receive the necessary medical care and support. It is worth noting that so far, no OKEx employee has been found coronavirus positive. OKEx has also suspended the work-related travel activities until further notice.
Timeline of OKEx for virus management
As of now, OKEx has not yet framed any specific timeline. It will depend on how the situation will develop in the forthcoming days. It is worth mentioning that some of its offices in Hong Kong have been partially opened in accordance with the local laws and guidelines. In case the employees need to enter the office, they are provided with sanitizers and disinfectants. The office is also getting consistently disinfected.
The virus did not impact the business of the exchange. Meanwhile, the renowned exchange remains hopeful that things will get back to normal at the earliest.