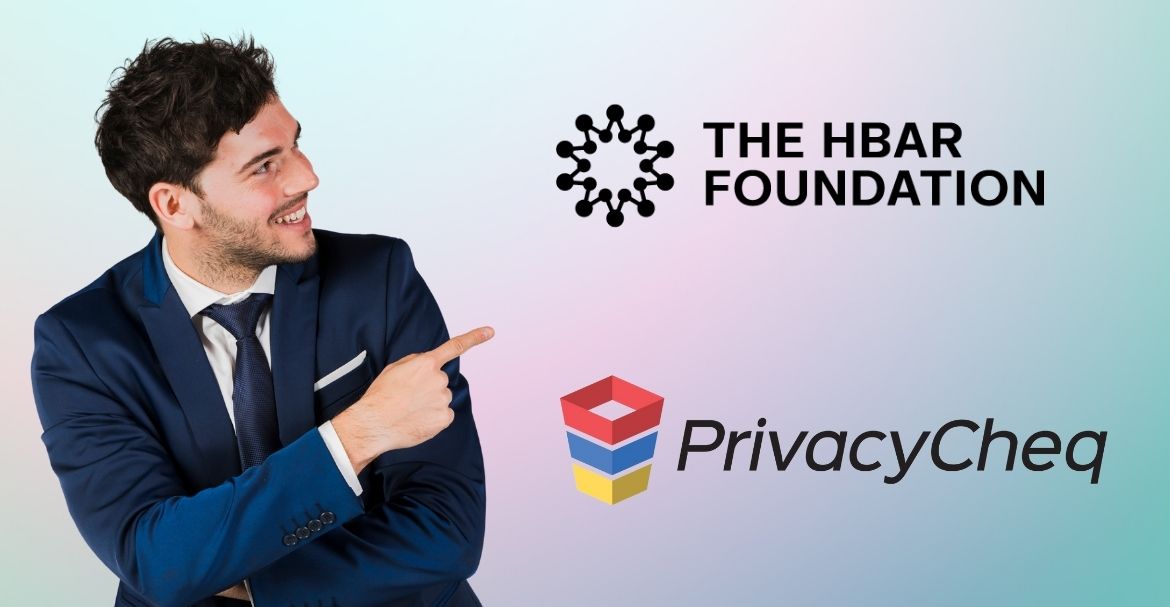 Consentive is the new privacy consent protocol built on Hedera's distributed ledger by PrivacyCheq. Supported by the HBAR Foundation, this protocol will use the Hedera Consensus Service to verify consent and offer micropayments for viewing the ads. Consentive hopes to increase consent rates and user trust in the Hedera ecosystem by respecting user data and participation.
The ad networks track user and behavioral data from the websites to offer relevant ads and earn revenue billions. However, the question of user privacy and consent has dramatically affected the flow of this industry as the internet literacy rate increased in recent years. Apart from the concerns collectively put forth by regulatory entities, only 10% of internet users are ready to give their consent.
The confusing and non-transparent cookie policies have recently pushed the industry down. To answer this plight, PrivacyCheq has developed "nutrition labels" for explaining policies and offered a significant portion of the $500 billion industry revenue. Named Consentive, this protocol would help find a middle ground between user consent and the livelihood of ad networks.
The concept of micropayments is a strategic move that would generate a mutually beneficial atmosphere for Hedera and PrivacyCheq. On the one hand, the initiative will give users control over their data and bring a sustainable way for the ad industry to avoid disruption. On the other hand, the micropayments will significantly increase the volume of transactions processed on the Hedera network.
Not only that, Hedera's scalability will be vital to addressing this privacy issue on a global level. The magazines, articles, blogs, and other content sites can use this consent protocol to rebuild their revenue streams on Hedera in a safe, compliant, and strategic way. And this may also be a chance for the network to exhibit its potential opportunities to the mainstream.
Consentive will be a milestone in the journey of PrivacyCheq since 2013. The firm has been an industry leader in regulatory compliance tech, cloud-based transparent tools, and consent-management protocols. PrivacyCheq has a portfolio of cloud-based services that comply with the guidelines of CCPA, CPRA, GDPR, CCPA, COPPA, PIPEDA, and LGPD.
The HBAR Foundation was founded in 2021 to find and support projects and ideas which might bring profit and value to the ecosystem. Aside from the grants, the foundation also extends several other support to developers, start-ups, and Organisations wanting to launch in the Hedera ecosystem. The HBAR Foundation currently supports several dApps in DeFi, NFTs, Gaming, Sustainability, CBDC, and many other sectors.
Given the latest development, Don Thibeau, the Chief Strategy Officer of HBAR, said, "Consentive is benefiting from Hedera's high throughput and low cost to support greater transparency and user rights to drive revenue in digital advertising back to individuals." In addition to the infrastructure, the foundation will also offer technical, business, and marketing support for privacy consent services from PrivacyCheq.