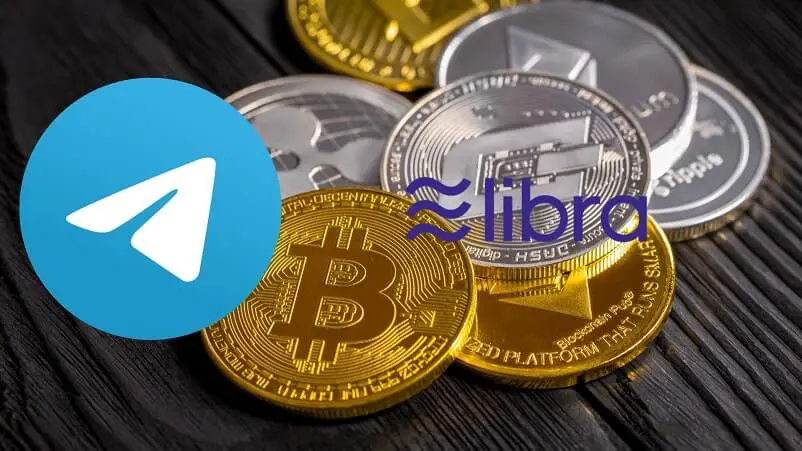 Telegram has recently given the nod to plans of launching its own digital currency "gram." It has reportedly told investors that it is planning to release, in the next two months, first two batches of the coin. It also intends to make Gram digital wallets accessible to 200-300 million global users of the messaging application. Three investors, who spoke on the condition of anonymity as they had signed non-disclosure agreements, revealed this.
This announcement comes as another shot in the arm, with Facebook also having earlier announced plans to launch "Libra," its own cryptocurrency. However, the plans hit the wall with regulators and Libra got caught in lot of controversies. Telegram, on the other hand, is moving ahead with its launch of Gram by October 31, this year. This has become a deadline of sorts because if the Gram is not released by then, Telegram will end up losing nearly 1.7 billion dollars, which it had raised in anticipation of the coin. The New York Times sources have revealed that Telegram's cryptocurrency project involves some of the most significant Silicon Valley venture capital firms.
The private messaging giant has declared that its cryptocurrency will act as a new medium to transfer and move money globally and thus emerge as a new online currency. The value of the Gram will depend on the demand and supply and thus will not be a stablecoin as Facebook's Libra was intended to be. A stablecoin is usually backed by flat currency like the American dollar or Japanese yen in the case of Libra, in order to avoid too much fluctuation and keep the value stable. Since that is not the case with Gram, its value will also be determined by what one is ready to pay for it. A New York Times report says that a trial version of the Gram network will be released before the coins are despatched.
These coins will allow buying and selling of goods for consumers on Telegram. They will operate on a decentralized network of computers, very much like the Bitcoin and once the coins are released, they will be governed by this network. This implies that the Telegram will no longer have control over their movement and use post-release which has some important ramifications. For example, these can be used for all kinds of purpose, on lines similar to its encrypted app. Telegram already has a reputation of flouting government diktats, with its founder Pavel Durov having escaped from Russia, defying orders of providing Telegram a backdoor. Thus, it has already raised a wave of skepticism because money will make the question of security more complicated, as the app is already popular with terrorists and other anti-government elements.
Although in a document sent by the company to potential investors in 2017 mentioned, 'a whole new economy saturated with goods and services sold for cryptocurrency will be born,' yet many top Venture Capital firms had given up on the chance to invest in it. David Gerard, a cryptocurrency analyst, and critic have also expressed doubts on how far Telegram would be able to come up with something in compliance with regulators by October.