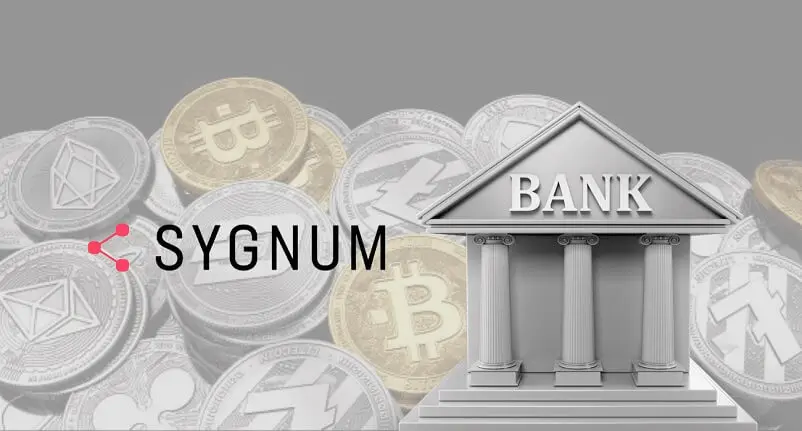 In Singapore, it is very difficult to find financial services like Cryptocurrency. Market traditional lenders in the form of digital assets tend to be avoided. One of the first Cryptocurrency companies is Sygnum that deals with conditional banking and security license from Swiss regulators. It is a hope that this company can fill the existing gap in Singapore.
Sygnum is a crypto company based on both Singapore as well as Switzerland. Now, it is planning to have a banking license in the island nation. Mathias Imbach and Gerald Goh, co-founders of the company, said that a conversation had been started with the regulators and a petition is also filed for the Capital Market Service License. With the help of this license, the first step that a firm can offer is an asset-management business into financial services.
The chief strategy officer of Sygnum, Goh also said that they would provide a full suite of services by operating as a bank. He continued that after the company becomes a complete bank in Switzerland, a transition is expected this year. After that, they will be able to apply for a traditional banking license in the city.
The company will issue, trade, store, and manage the digital assets in Bitcoin and Ethereum after the company fulfills the criteria of becoming a Swiss bank. It is also possible that it converts currencies like Swiss francs, Euros, Singapore, and US dollars into Bitcoin and Ethereum. There is a chance that the company will offer various services for digital assets like custody, brokerage, and tokenization to qualified investors as well as institutions.
Imbach said that Sygnum would raise 60 million that will be enough for a few years. The company is waiting for the final clearance to set up the bank in Switzerland. Till then, they are conducting diligence on potential customers by ensuring anti-money laundering rules. He also said that they approached many parties that are holding much of cryptocurrencies and are also looking for a regulated bank. The biggest challenge is to find good banking specialists to make a connection between them and the real world to pay taxes as well as the salary of their employees.