Bitcoin News
Galaxy Digital Founder Michael Novogratz Expects Bitcoin to Surge at $20,000 level by 2021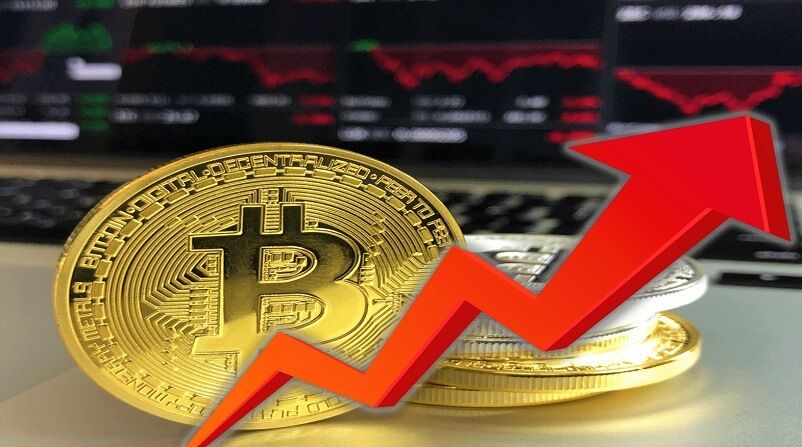 CEO of Galaxy Digital and bitcoin bull billionaire believes that the bitcoin surge is just the beginning and there are many records for the leading digital currency to achieve in the future. Bitcoin has recently crossed its $6,000 level; an analyst says bitcoin might notice another growth in coming days.
At the SALT Conference, held at Las Vegas, Michael Novogratz spoke to CNN stating Bitcoin has broken its previous record, and within next 18 months, it will reach another milestone. As of now, Bitcoin is at $6,000; the next aim is to reach $10,000 level. Apparently, $6,000 level is a stall point, and will be delighted to see Bitcoin crossing $10,000 mark within the end of 2019, he stated.
Simultaneously during the interview process, he addressed that other cryptocurrencies are not going to notice an upward trend at any point shortly.  Adding further said,
"The other coins, Ethereum being the next biggest, Ripple….they have to prove the used case, right?"
This means that we should get more people within the crypto community and even bring programmers and developers as they are excellent at a specific thing.
Just because altcoins are cryptocurrencies, it's not easy for them to recover and hence altcoins need to prove their benefits. He even mentioned that out of 118 elements listed on the periodic table, only 'gold' has a store of value.  Earlier, in February he claimed that Bitcoin has a special place within the crypto market and it will be the next digital gold.
Novogratz responded to Binance hack- the worst hack of the crypto exchange, and why it has not affected the Bitcoin price, he said debating to this, that in bull markets, it easy for the markets to accept negative news and we live in a bull market.
Galaxy Digital CEO later said there are various components that we use, for example, copper, and this component has a specific value, and it's due to its usability. Every element big or small needs to prove to get appreciated; altcoins do need to prove their use to get adopted by crypto users.
Bitcoin Continues to Grow in 2019
Bitcoin is enjoying 2019 year, by breaking its records. Bitcoin for the first time has crossed the resistance level of $6,000 in 2019. Bitcoin has managed to surge by 60 percent in this year. The digital currency earlier too had reached this level in November 2018, but in December it noticed a huge fall by $3,000.  However, the digital currency is attempting to break the current record in the days to come.
Moreover, the bitcoin upward trend seems to continue for some more time and analyst are hopeful of Bitcoin reaching $20,000 resistance level within 2 years from now.
Speaking on the Binance hack, Novogratz wants regulators to take some action and said:
"We think all the exchanges should go to a process where they almost self regulate, right? They do what the regulators want beforehand."
The bitcoin breaking its 2019 record is not a big surprise.  Numerous analysts in the previous month had forecasted that it's the start of a bull run.
Whether Bitcoin is experiencing a downtrend or is on its highest price range, Bitcoin's popularity is never dampened. Novices and experiences traders still look out to invest in it. As a result multiple trading platforms have evolved over the years. Before you invest your money it is recommended to do your research and choose among the top 10 trading platforms.