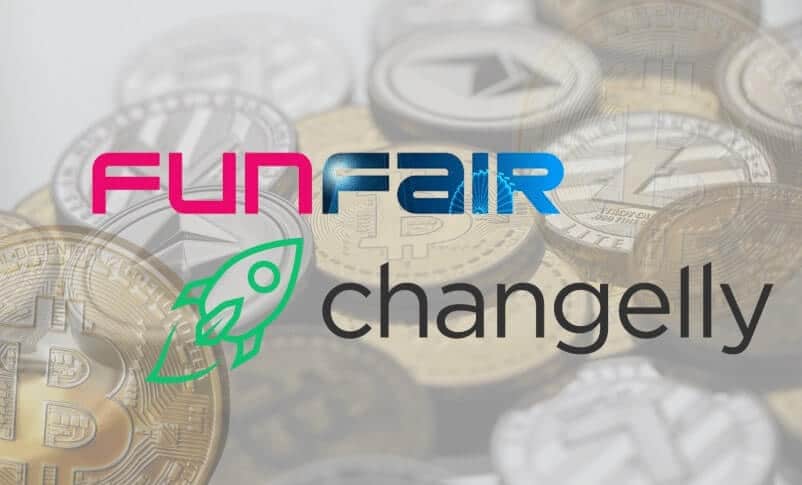 Blockchain-based casino platform FunFair has integrated Changelly exchange API with its FunFair Wallet. Registered users can pay for its gambling token, Fun in cryptocurrencies like Bitcoin, Tron, and Litecoin without using third-party cryptocurrency exchanges. The FunFair has allowed payments in five different cryptocurrencies at present and will add more in the future.
They can even swap cryptocurrencies for Fun tokens at FunFair's partner casinos like CasinoFair and CryptoCasino.
FunFair is different from Bitcoin Casinos in that only the Fun token can be used for gaming on it. It will save it from volatility traditionally associated with cryptocurrencies, where there is a possibility of the value of a user's holding diminishing even with the same number of digital coins.
Changelly's CEO, Eric Benz, said, "I look forward to the integration of the Changelly API as this will benefit both customers and the partner companies who will utilize the FunFair wallet."
FunFair Technologies Europe's CPO, Fred Kessler, said,
Integrating Changelly's user-friendly exchange will open up our platform to a vast new audience of Crypto-holders and allow for a far superior on-boarding journey.
FunFair stated mission is to popularize blockchain gaming among the masses. As part of this, it updated its user interface recently to make it more accessible for common people. Integration of Changelly API is one more step in this direction. FunFair hopes to increase the speed of transactions, increase liquidity, reduce time taken after signing up to start gaming and thus, improve customer experience. This partnership will also attract more cryptocurrency users to FunFair.
Cryptocurrency transactions are faster and cheaper as they cut out intermediaries like banks and credit card companies. Reduced transaction times also result in better gaming experience as the user does not have to sit around waiting to start gaming after signing-up.