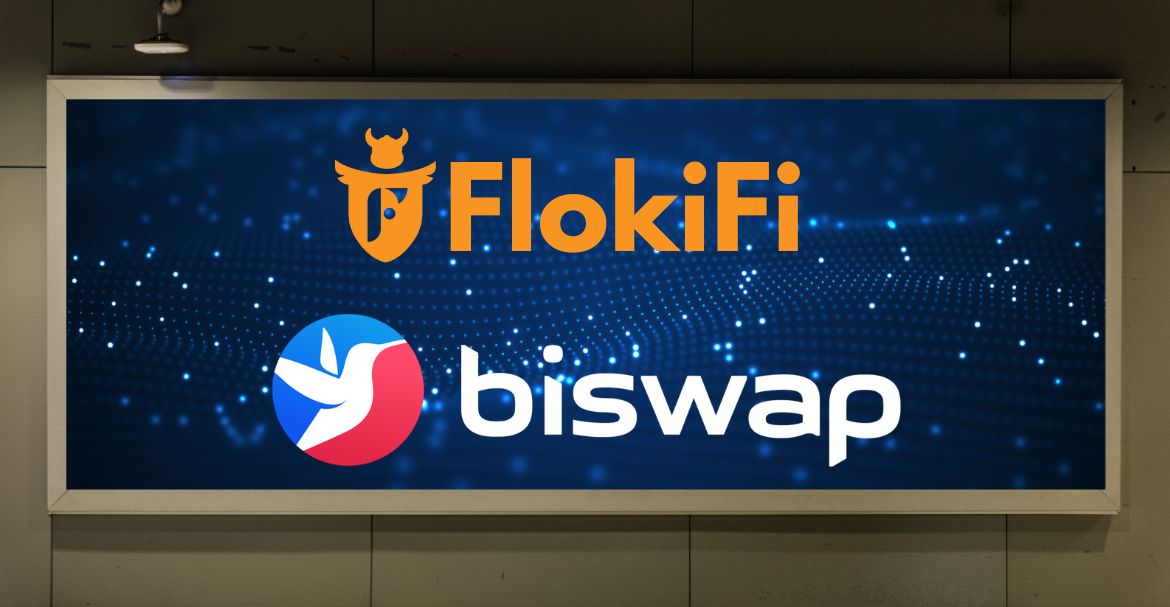 Biswap recently announced a cooperation with Floki, which is expected to increase the popularity of the FlokiFi Locker. Under the terms of the collaboration, Biswap will recommend the locker to its users, identifying it as the ideal crypto locker protocol for projects that list on DEX with the intention of locking LP tokens.
Moreover, under the previously announced cooperation, Biswap will feature FLOKI tokens on its exchange, allowing users to swap tokens smoothly for a charge as little as 0.2%. However, the seamless experience will be exclusive to BNB Chain.
A button will be displayed on Floki.com that connects users to Biswap, where tokens can be transferred in a secure and seamless manner. The transaction will be relatively brief to guarantee that the conditions for exchanging FLOKI tokens on the BNB chain are optimal.
A wider adoption of the locker will help Floki make the locker a primary choice for the users on the BNB Chain. Calling Biswap a progressive DEX, Floki emphasized that it made sense for the venture to collaborate with Biswap to leverage the active customer base of over 50,000. What also makes Biswap a potential candidate for the partnership is the fact that it is backed by an investment from Binance Labs.
This is not the only partnership for Biswap. The team believes in expanding the ecosystem by continuously engaging with initiatives that exhibit a genuine sense of accomplishment at every step of development.
Biswap is the second-ranked decentralized exchange on the BNB Chain, with a Total Locked Value of $292.5 million. In terms of Total Value Locked, the platform has even reached the $1 billion mark. Biswap has processed a total trade volume of over $51.7 billion.
Apart from FLOKI, the user base of Biswap can swap other tokens on the BNB Smart Chain with an exchange fee of 0.2%. The DEX platform offers an assortment of the following:-
Services

Products

Utilities of tokens
In addition to this, consumers have access to a variety of profitable features.
Moreover, Biswap's extensive user base can claim significant LP awards and refund trading fees in $BSW tokens. Users who bring their relatives and friends to the platform in exchange for handsome compensation have access to a referral program with multiple types.
Floki is a cryptocurrency that has gained widespread recognition in the community. Its marketing partnership with the best Formula team and eight international football companies deserves much recognition.
FlokiFi Locker is a crypto locker that allows users to lock non-fungible and fungible tokens, as well as ERC-1155 multi-tokens.
The project is backed by several brands, including Floki itself, and is powered by the FLOKI token.
With the announcement of the partnership between Biswap and Floki, FlokiFi Locker aims to advance down the path to being the most desired locker for users.