Bitcoin News
Bitcoin's Future: Given governments control over the crypto ecosystem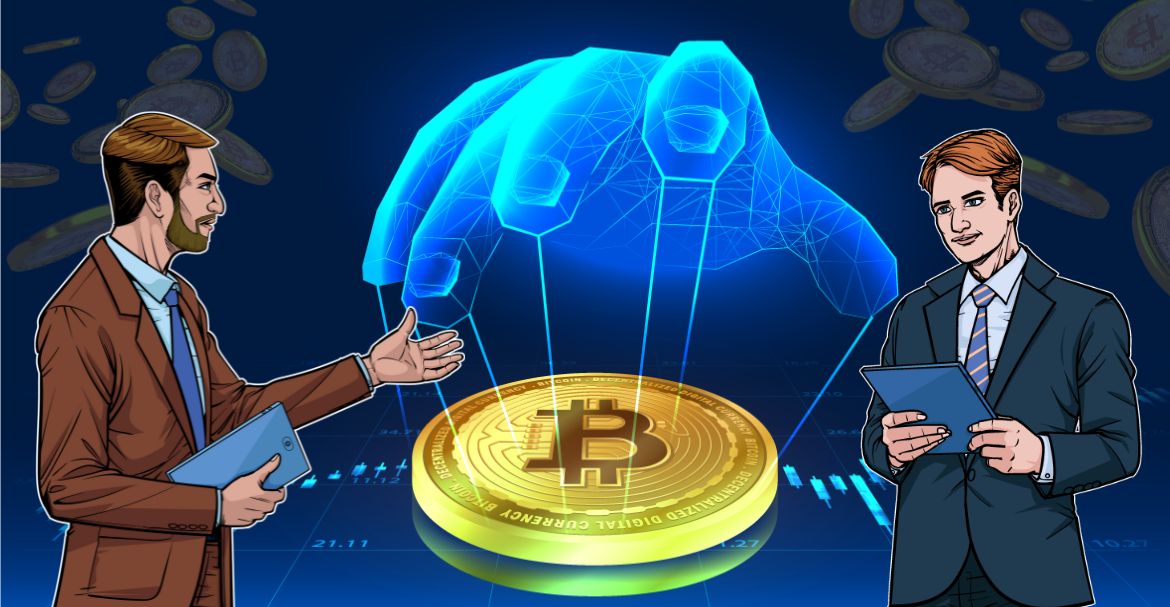 Fundamentals of decentralization are being discussed within the community for further expansion, specifically talking about moving ahead with Web3.
Governments and regulators across the globe have a very important role to play in accelerating the race toward the digital future. Some believe cryptocurrency is on hold as governments want to control its operations. An encounter between Alec Torelli and Jason Les at Pacific Bitcoin brings out the obvious.
Alec, a professional poker player and Bitcoin supporter, and Jason, CEO of Riot Blockchain, discussed the potential future of Bitcoin and presented all sides of the argument. Jason thinks Bitcoin has the power to advance society, but only if the government relinquishes part of the control that is causing inefficiencies in the financial industry. Let's look more closely at what those well-known figures in the crypto business meant by saying so. 
Government's control over money
The traditional financial system is protected under the umbrella of government and central banks. Losses or thefts are covered to an acceptable degree for people to feel safe in depositing and transferring their funds.
Bitcoin's path goes the other way, not including any intermediary. The point that intermediaries have to be excluded is where the riddle remains unsolved.
A major view put forward believes that government control is holding efficiency. So, we try to understand why governments are looking to stay behind the steering wheel in this journey.
Fiscal policies are drafted to ensure that the economy remains intact under all circumstances. Traditional financial infrastructure helps the government track its citizens' details, thereby assisting them in revising the policies accordingly.
Bitcoin keeps intermediaries out of the ecosystem to indirectly affect how the government and regulators should run the country. Bitcoin, or every other crypto for that matter, has become an alternative that allows people to circumvent the system for their benefit.
2008 was a time when people had no idea what was going to happen in the future. The global economy had collapsed with a widespread job loss depression. Bitcoin emerged to showcase that there is a way for people to look beyond the system responsible for putting them in that position.
However, it is unregulated in several countries as governments try to figure out how they should govern the blockchain-based digital currency. A single move could ruin its blockchain powered decentralized feature to take everything back to square one.
Governments will ultimately have to step up their game. The digital community is expanding faster than expected, with hack attempts rising simultaneously. Teams can take up the challenge of distributing their educational tools, but the government can have a larger impact.
Courses in schools or colleges and training in the financial sector will help everyone stay in the loop of developments in the crypto space. The government will look to control, for it is its responsibility to protect the broader interest.
It can be said that Bitcoin has little to no utility in real life at the moment. Growth is inevitable only if it is agreed that the establishment will have the power to impose protection.
Road ahead for Bitcoin
Over a decade has passed, and Bitcoin's growth trajectory continues to be filled with volatility. At the time of writing, BTC is seen dancing at $16,760.90. Markets are bullish, with high estimates to be achieved soon.
Bitcoin is the future, irrespective of which governments and regulators take a side. Here's why:
Selective Industries riding high 
Bitcoin has only been implemented in a few industries. They have registered positive responses since the implementation. For instance, the rise of Bitcoin has led players to adopt many Bitcoin poker sites worldwide.
Economical Transaction Fees
Peer-to-peer transactions attract minimal transaction fees by eliminating the participation of a third party. The result is that people are encouraged to transfer funds more frequently.
Incognito Mode
Anonymity is a key factor when it comes to assuring that all the pieces of personal information are safe. Bitcoin offers this feature, with people only required to share their wallet addresses to transact funds on the network.
The speed at which funds are transferred is much higher for Bitcoin. This decreases the wait time to allow users to send and receive funds in case of an emergency instantly.
Conclusion
If Bitcoin continues to flourish, it will eventually come to par with all the fiat currencies. No one can keep governments and regulators excluded from the ecosystem. Tighter control must be taken over for global expansion without worrying about going through scrutiny.