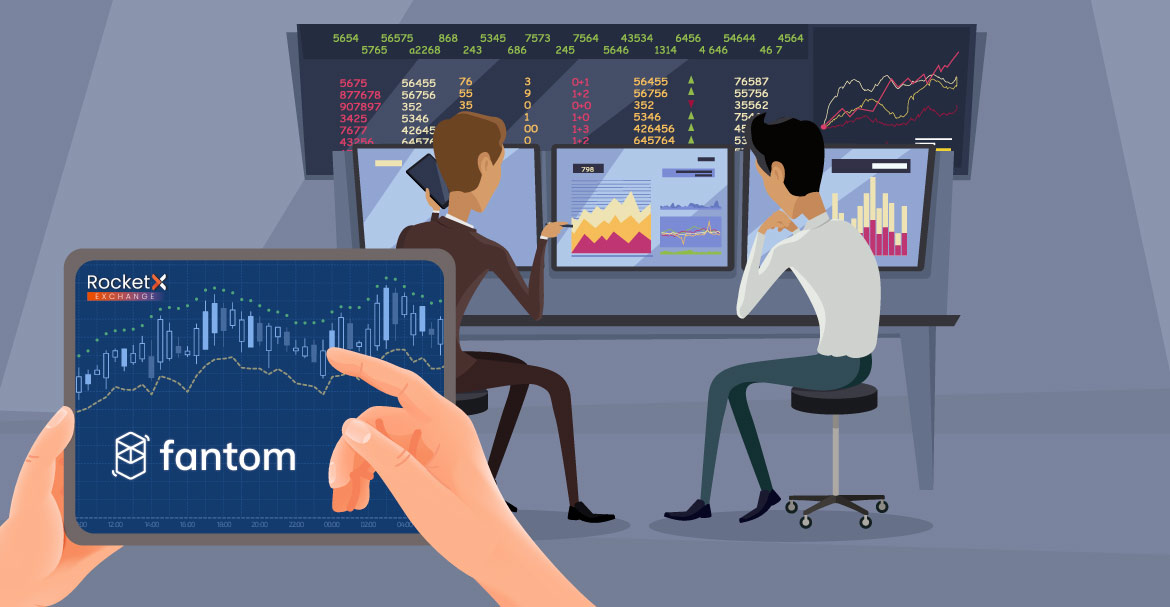 The Fantom network kicks off the new month with an exciting integration deal with RocketX Exchange. After this integration deal, Fantom became the eighth blockchain network on the exchange and went live on May 1. The deal would enhance Fantom's connectivity with the networks available on RocketX and open the gates to a world of digital assets for its users.
The significance of multi-chain connectivity can never be understated, given it is considered significant for DeFi's sustainability. Currently, there are hundreds of projects in the crypto space hoping to build their network. Among them, RocketX has made some exuberant moves and integrated the likes of Ethereum, BNB Chain, Polygon, Avalanche, Arbitrium, Optimism, and Gnosis in recent times.
The exchange has decided to further expand its scope with an integration deal with the Fantom Network. This mutually beneficial deal will further the exchange's goal of improving the global interoperability between the existing blockchain networks. On the other hand, Fantom gets access to the RocketX portfolio and will become more accessible to users across networks.
The RocketX swap from Fantom can be connected easily and seamlessly to any of the other seven networks. Users can swap or bridge tokens to any of the eight networks using the simplified interoperability tools of the exchange. Furthermore, cross-chain trading and swaps are executed at the best possible rate found in both CEX and DEX.
RocketX Exchange is the first-of-its-kind CEX and DEX aggregator protocol to bring the best rates possible for the users. The platform currently has access to more than 150 exchanges across eight networks and will soon expand its portfolio of services to more than ten networks.
Fantom is a fast-growing blockchain that intends to leverage the demand for low-cost networks. The network has employed groundbreaking tools like the asynchronous byzantine fault tolerant (aBFT) and direct acyclic graph (DAG). With a network infrastructure similar to Hedera, the blockchain managed to get a significant user base in just over two years.
This new integration with RocketX Exchange will help put its cutting-edge infrastructure to good use. Reportedly, the exchange could bring support to everything 1inch supports to Fantom with a 0% platform fee. The rates will be compared to several DEXs and Binance, the largest centralized crypto exchange. The rates will be offered based on the data fetched from these platforms. It will be decreased to 0.5% if there is a better price from CEXs.
Fantom has already joined forces with exchange platforms like Coinbase EVMX and others. However, given this new integration, the network's partnership roadmap now seems to be turning to multi-chain connectivity.