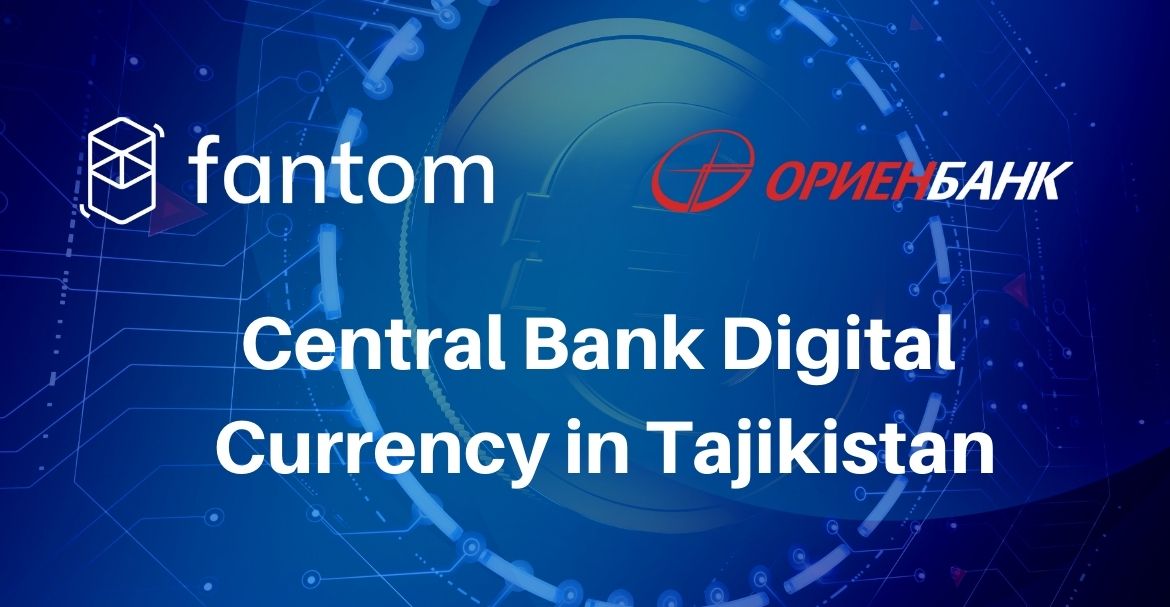 The Fantom Foundation announced signing a Memorandum of Understanding with OJSC Orienbank, one of Tajikistan's major banks, to test a hybrid CBDC platform for future deployment across the country. With this historic agreement, Fantom became one of the first blockchain projects to develop a CBDC solution for the government.
The National Bank of Tajikistan will collaborate with Fantom and Orienbank to build and test commercial and retail payment networks for the E-SOM, the digital form of the Tajikistani Somoni. The Fantom-based solution will also offer a low-rate foreign exchange with an easy of-ramp and fiat on, thanks to the integration of famous developer Andre Cronje's Iron Bank protocol. Following a successful demonstration, Fantom, Orienbank, and the National Bank will strive for a countrywide deployment.
The Orienbank transaction signals Fantom's rise as a significant participant in public sector blockchain efforts.
Fantom provides transformational technology for governments looking to make the shift to the new digital economy. The platform's near-zero transaction costs and quick transactions provide the security, dependability, and scalability that digital currency applications demand.
Digital currencies have recently become an issue of debate. Electronic payments are becoming popular among consumers, and central banks provide solutions that encourage national currencies instead of third-party payment platforms in the digital format.
The CBDC can help nations like Tajikistan with substantial unbanked populations get access to financial services. CBDC uses Fantom Mobile apps that connect to digital wallets to provide banking services. This connection helps financial institutions to offer underdeveloped areas services such as microloans.
Remittance is another area where Fantom CBDC will have a significant influence. The cost of sending across remittance is 6.38 percent of the entire money sent throughout the world. Fees like this pile up rapidly, especially considering that remittance inflows to Tajikistan account for around 26% of the GDP (2020).
Michael Kong, the CEO of Fantom, said that this deal with Orienbank confirms efforts to create a viable CBDC solution that combines research with economics, using the digital currencies with the high-speed platform's technology.
Fantom CBDC is set to revolutionize the current currency and ecosystem of payments in Tajikistan and other countries. It includes interbank and extensive company payment systems to small and medium business transactions and peer-to-peer money transfers.