EOS News
EOS Registers 3.5% Decline Over the Last 24 Hours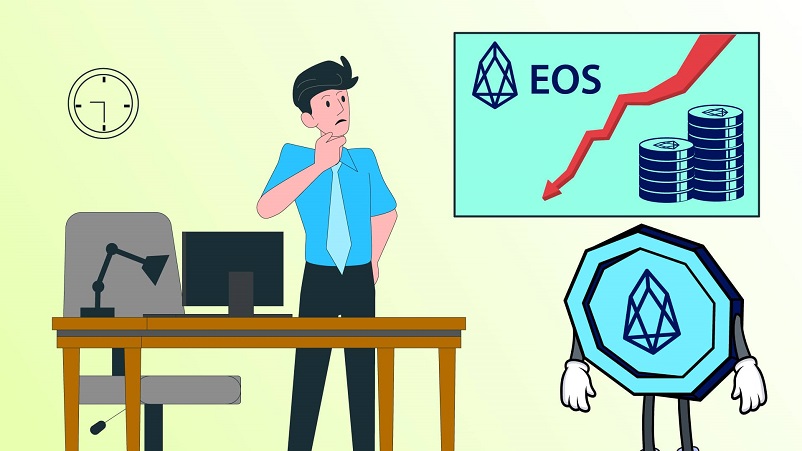 EOS price has already lost almost 4% over the last 24 hours. However, the currency regained its price level above $2.50 mark, and the same might be seen taking the coin on the path of improvement.
Over the last week, the currency was trading below $2.5 mark, but after it registered a sharp bullish move on April 16, EOS price crossed $2.60 and continued to trade in the range of $2.60 – $2.70.
EOS Price Analysis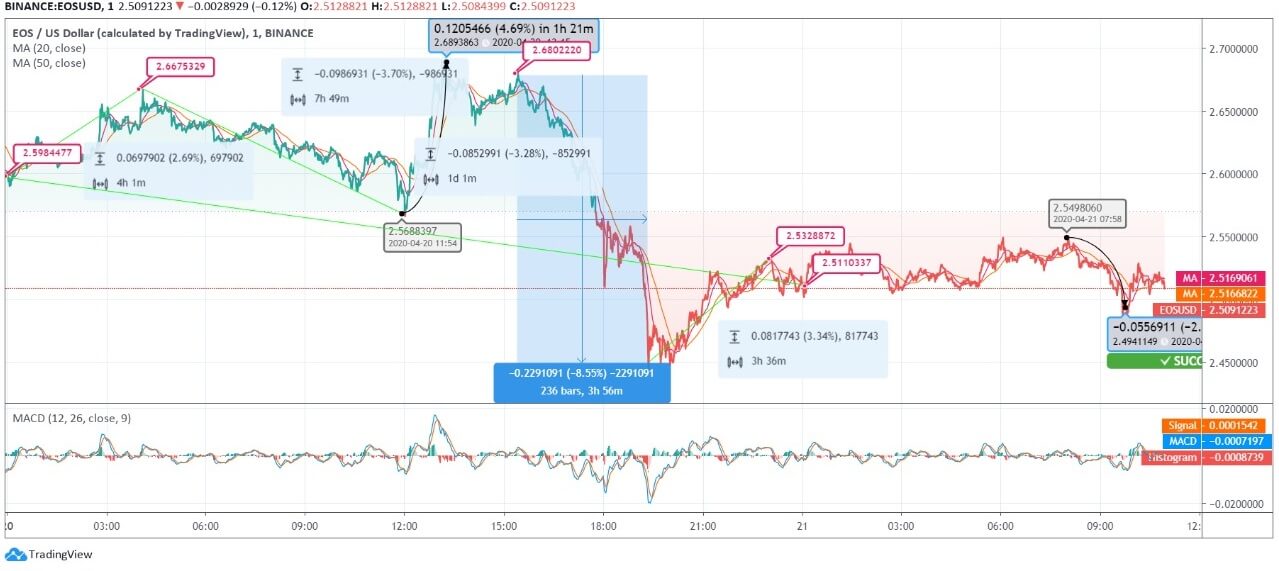 Yesterday, EOS coin started at $2.59, and within the next 4 hours, the price escalated to $2.66 by 2.69% hike. Further, the price dropped to $2.56 in the next 7 hours and 49 minutes. From this low, the price escalated to $2.68 by 4.69% jump at 12:45 UTC. Then, the coin remained at the same level till the next hour, but further, the price plunged to a low of $2.45 by 8.55%. The closing of the day brought moderate improvement, and at 23:00 UTC, the price spotted at $2.53. The day ended at $2.51, with regression of 3.28%.
Today, EOS started dealing with stability. The price hovered around $2.54 till 07:58 UTC. Later, it slipped to $2.49, but again it managed to regain a $2.50 price mark. However, EOS/USD lacks the support from its moving averages.
As per the MACD indicator, the signal line has intersected the MACD line. The same is forming a bearish crossover. EOS is currently trading near the immediate support level at $2.43. If the market pressure strengthens, then the coin would breach the said level. However, if improvement embarks, then the immediate resistance is formed at $2.65.