EOS News
EOS Plunges Cumulatively; But Shows an Impressive Intraday Growth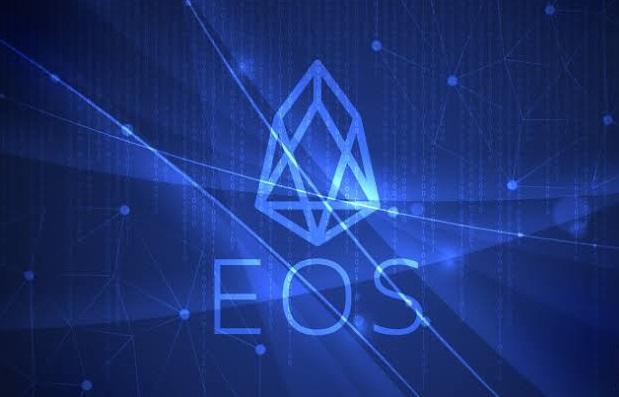 EOS is trading at $2.68 at the press time and has recorded a positive intraday move. Just as all the altcoins along with the king of the cryptocurrencies are seen sorting at a notable height, EOS is also recording an impressive intraday growth.
However, cumulatively EOS against USD has been plunging and forming a falling wedge, which now awaits a steep uptrend. Important to note that the coin has gained imminent support from the long-term Moving Averages viz., 50-day and 100-day.
EOS Price Analysis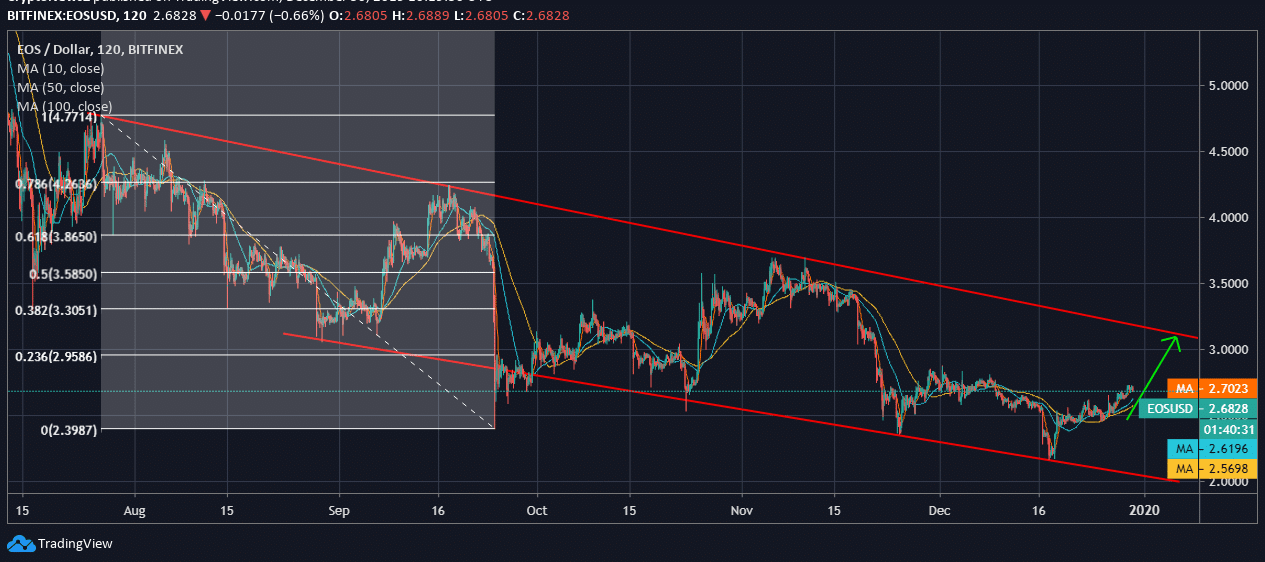 Analyzing the 2-hourly movement of EOS/USD on Bitfinex, we see that the collective movement of the coin reflects a sheer downtrend. However, if we closely introspect the intraday movement of EOS prices, we see impressive growth. Also, gaining long-term support has lightened the selling pressure of the coin, under which it was trading. Presently, it is moving above 23.6% Fib Retracement area and holds an up-trending momentum.
This uptrend can lead to a positive breakout above the given trendline. This can also lead the coin to mark positive price areas in the initial months of the upcoming year 2020. Alongside, EOS is one of the altcoins that holds enough volatility, and persistent support of daily moving averages is a need for the coin to have a stable uptrend.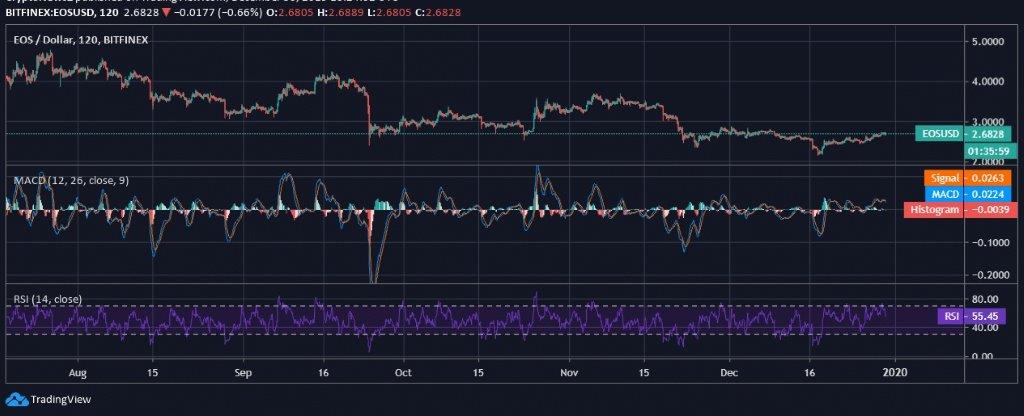 The technical indicators laid also confirm the volatility and the intraday positive movement as the MACD line moves above the Signal line and holds a bullish crossover.
The RSI of the coin is at 55.45 and holds no extremities at present but has slid in the oversold region for most of the time in the given frame.