Cryptocurrency News
ECB Official Confirms Experimenting on "digital Euro" for Retail & Wholesale CBDC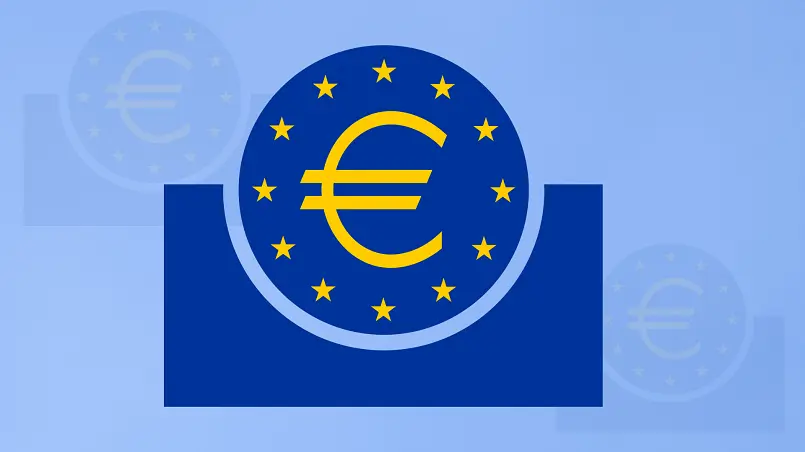 An official of the European Central Bank (ECB), last week, confirmed that it is exploring its scope in digital Euro. The ECB official made this confirmation while attending the Global Blockchain Congress in Malaga, Spain. There is an undergoing experiment with blockchain technology, and the bank is looking out for both retail and wholesale central bank digital currency (CBDC), noted the official.
While speaking at the event, ECB's Innovation team leader, Dirk Bullman, said,

Earlier, the Association of German Banks has also released a roadmap for inducing a "crypto-based digital Euro" and further lobbied for it.
Wholesale CBDC
When asked about the shifting of payment systems to DLT, Bullman said, "we've been exploring this since 2016 with the colleagues from the Bank of Japan on Project Stella." Notably, Project Stella aims at adopting DLT for cross-border payments and has completed its third phase in June this year. Additionally, ECB has earlier published a report that focuses on wholesale CBDC while the Bank of Japan (BoJ) published a report on retail CBDC. Yuko Kawai, BoJ's official on the panel, also confirmed ECB's interest regarding digital Euro.
Retail CBDC
Pointing out citizen's protection as a prime concern in retail CBDC, Bullman argued that three main issues were: "what is the motivation?", "what should the design precisely look like?" and "how to implement it?"
He went on to add that, as of now, "it's difficult to find a good motivation from our perspective." Payment systems are top-notch in the European Union; still, cash is used for 79% of the point of sale transactions. While digital Euro will promote anti-money laundering directive by putting records on a blockchain, private banks might decline the new payment method.
ECB's official also uttered that blockchain is in its primitive state, and "the technology is not yet ready for prime time." This sense of insecurity came from the critical sector ECB is working in. However, he also added that the technology is evolving fast, and it has a "lot of positive aspects."
Not to forget that former IMF chief Christine Lagarde will soon be appointed as the head of the ECB for an eight-year term. Interestingly, she has appreciated the need for a consumer CBDC in her earlier comment. Lagarde said that,