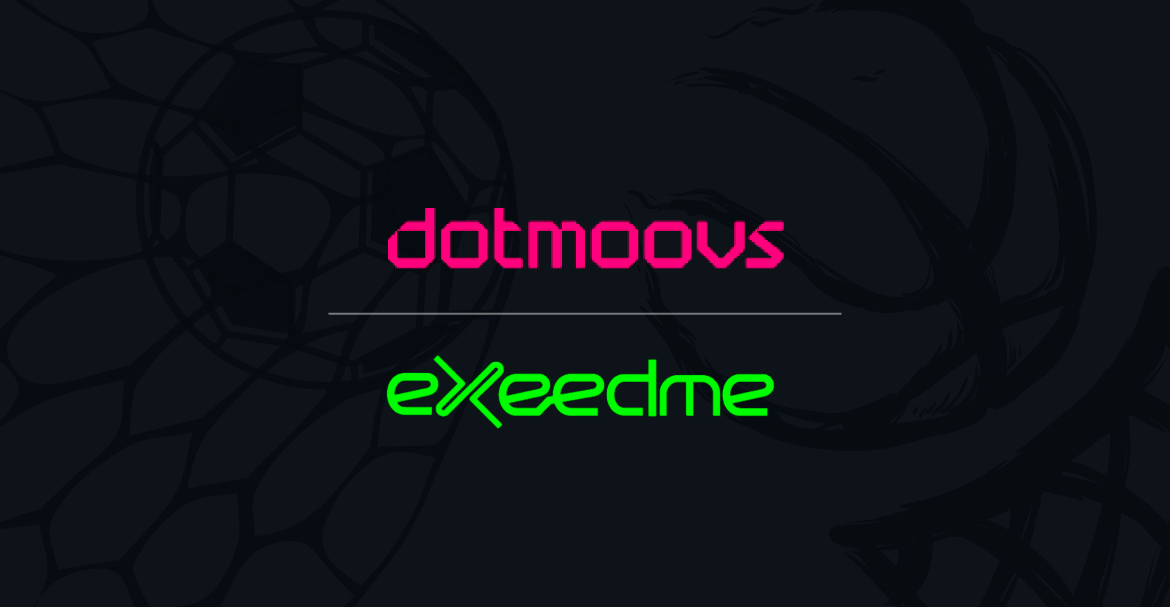 In the development of strategic interest, dotmoovs has decided to partner with Exeedme technology to make the ecosystem of sports more vibrate and dynamic. The new capabilities that will be added to this collaboration include NFTs, Play2Earn, governance, and token staking, among others.
One can easily estimate the importance of this partnership from the fact that this collaboration will bridge the gap between web 2.0 and web 3.0 of the Play2Earn scenario in the sports domain. Incorporating the mining and staking feature will ultimately help the ecosystem adopt the NFT feature, which, in turn, will pave the way for the emergence of sports markets based on NFTs.
With its established credentials in the gaming platform, Exeedme is a leading name in the Play2Earn segment of gaming. It is based on decentralized technology and allows users to monetize their skills by showing their competence in playing the games. The functional procedures and operating mechanisms of Exeedme are quite similar to the dotmoovs, which also partly explains the coming together of these two platforms for collaboration.
This union has brought together two established names in their respective categories, leading to the opening of new avenues of growth and opportunities for all stakeholders involved in the broader ecosystem of gaming. This compact will derive synergy and use each other's strengths to offer new and innovative features, assets, and markets to prospective users and gamers. Specifically, the integration will manifest in the following three products:
Staking of ERC20 and BEP20

: This product will facilitate the staking by token holders and allow users to become a part of the various community initiatives. This means that users will also get access to new and exciting products while having a chance to win attractive rewards.

Sports Mining feature

: Using the mining feature of the Exeedme, dotmoovs will allow token holders to win incentives for their staking of $MOOV token. This feature will be rolled out with Sports Mining and help the platforms further their popularity and influence among the target audience.

NFT Market

: Using the NFT feature, dotmoovs will present the NFT market to users in which selling, bidding, and trading NFTs can be done in a simple, convenient and seamless manner. The data will be stored using the advanced IPFS technology, which ensures that the security and immutability of the contracts can be retained without any concern.
It will be interesting to witness how this association will pan out in the future and what unique benefits will bring to the table. Also worth noticing will be the users' response and how much enthusiasm they show peptonizing the products and services of this new partnership.