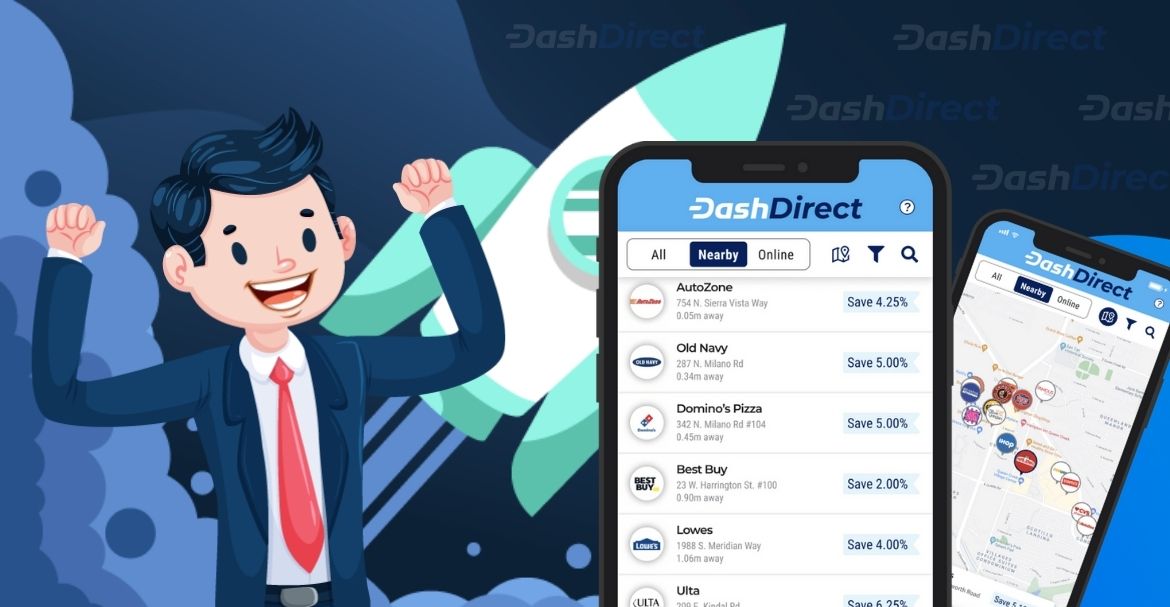 Dash has launched a brand new mobile app called DashDirect. This app will make it possible for users to spend their Dash digital currency directly in more than 155,000 retail locations within the USA and 125 online retailer platforms.
Users can make a potential 12% saving on each purchase using this app, making Dash America's revolutionary leader of digital currency adoption. The Dash Investment Fund built by CrayPay, a fintech company, and Dash Core Group, funded this DashDirect app.
There will be special DashDirect coupons as well to incentivize users to use Dash for their everyday expenses. DashDirect will be accepted by many well-known American stores and online brands like Lowe's, Chipotle, American Eagle, Ulta, Best Buy, DoorDash, and many more. In addition, some smaller mom-and-pop stores around the country have also been added to the DashDirect portfolio.
The DashDirect app is completely non- custodial, making the customer responsible for all risks concerning digital asset security. All DashDirect payments are instant and completed through secure servers. Dash executives are hopeful that as more and more people start using the app. The discount offers on the app will also become more lucrative.
Bitcoin, the most popular cryptocurrency at present, is only accepted directly in 22,883 retail locations all worldwide. In its first foray into retail adoption, Dash will be available in a total number of stores seven times higher than Bitcoin.
The DashDirect app USP is not only its digital currency aspect but also a very well-designed payment application. Users can add tips to their purchases. They can also easily track their spending patterns. Gift cards will also be available on the app for sending to friends or family members. This new DashDirect app may be the first step in the digital currency revolution envisioned by the founders of the first digital currencies.