Dogecoin News
Dogecoin's Week-long Price Movement Reflects Moderate Downtrend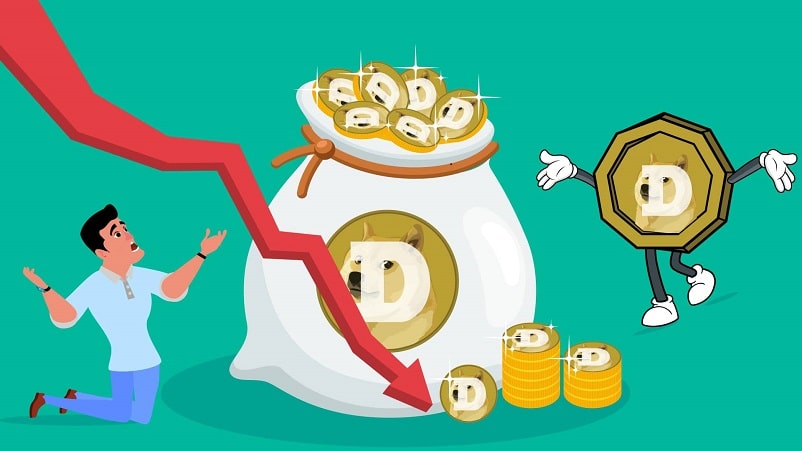 Dogecoin is currently trading under the huge market pressure. The coin has been spotted struggling, but it looks like the efforts are going in vain. On February 20, the price was $0.00269, and today the price is at $0.00237. The hefty fall in the DOGE price has affected its momentum. However, the same might be improved in the near-term. The currency holders are recommended to remain calm.
Dogecoin Price Analysis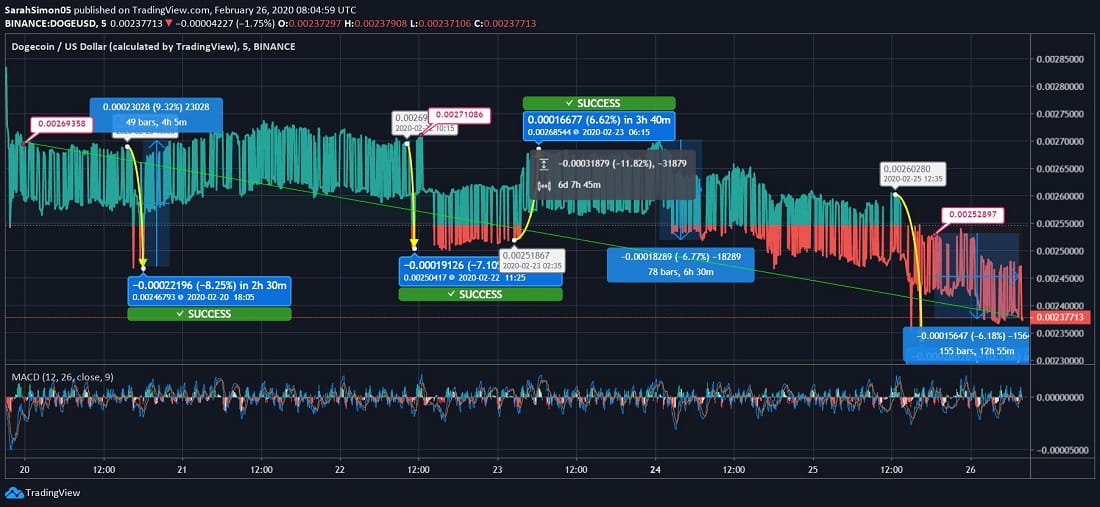 On February 20, Dogecoin was trading at $0.00269 with moderate movement. The currency hovered around the same level for a while. Later, at 15:35 UTC, DOGE price dropped to $0.00246 by a huge decline of 8.25%. From here, the coin immediately picked up the pace and regained its price level around $0.00270 by 9.32% hike. Dogecoin price locked at the same level and remained till February 22. The currency dribbled to $0.00250 and kept fluctuation alive for a while.
On February 23, Dogecoin price escalated to $0.00268 by 6.62% and closed the day around the same. On the same day, the price dropped to $0.00250 level again by 6.77%. The price dribbled to $0.00233 by 10.19% and then improved to $0.00252. However, Dogecoin's price dropped to $0.00237. The week-long movement in the coin reflected 11.82% fall in the drop.
As per the MACD indicator, the MACD line overpowers the Signal line. The same indicates that the coin might recover soon. However, Dogecoin might breach to the next support level $0.00234 as it continuously trades in the lower range.
Resistance & Support Levels
R1: $0.002566, R2: $0.002656 and R3: $0.002721
S1: $0.002411, S2: $0.002346 and S3: $0.002256