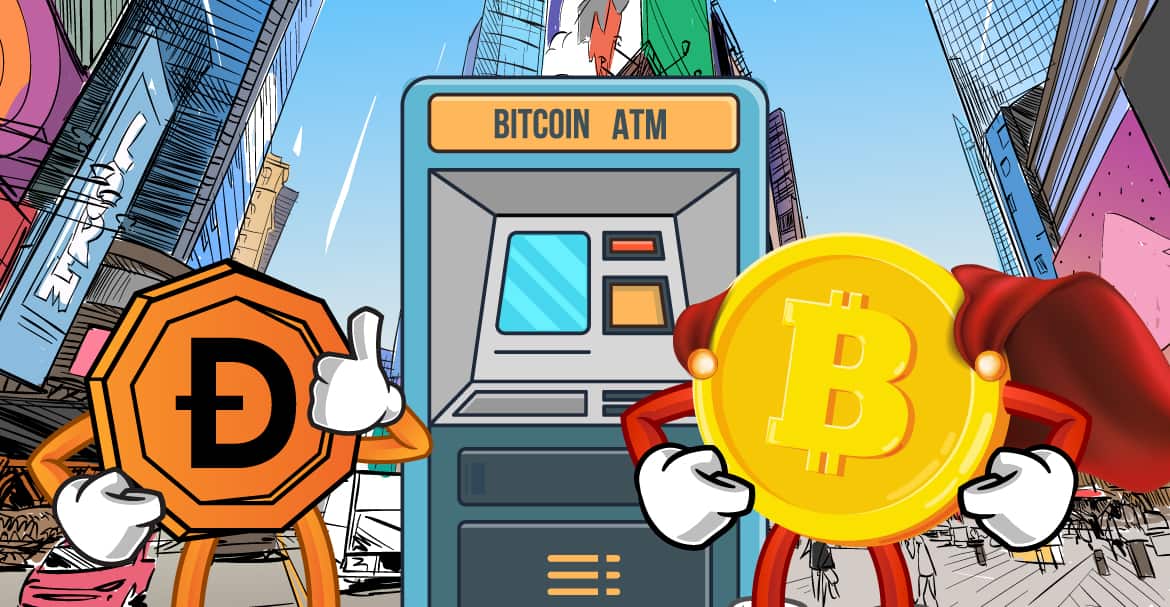 In what could be termed as a significant development, the leading virtual exchange in the USA, Bitcoin of America, has announced the inclusion of Dogecoin to its list of cryptocurrencies available for withdrawal from its ATMs. One of the primary distinctions that Bitcoin of America enjoys among customers is its registration with the USA's Department of Treasury. This registration brings extra safety and security to the table and is a very reassuring factor for investors and depositors. 
The exchange is also known for its superior customer-support services and is counted among one of the most customer-oriented exchanges globally. It features cutting-edge technology owing to which all functional procedures and operational mechanisms are completed on a real-time basis without any unnecessary delay. This not only saves time but also comes across as a very cost-effective measure that adds value to the overall experience of customers.
The exchange already added Ethereum to its list of cryptos in October last year, and now it seems that the exchange has recognized the growing popularity of Dogecoin. This explains the rationale behind the adoption of Dogecoin, as this meme-inspired crypto has seen a steady rise in both its popularity and valuation in the market.  
In terms of numbers, the fast and extensive network of Bitcoin of America can be estimated from the fact that it has more than 1800 BTMs across 31 different states in the USA. The company also offers options of having Litecoin and Bitcoin online to the customers along with the Ethereum and latest addition, i.e., Dogecoin. To know the exact location of the exchange's BTMs, customers can visit the official web page of the company and enter the location to find the nearest BTM in their area. 
In order to keep pace with the changing taste and preferences of the consumers, Bitcoin of America has been upgrading its services and machines quite comprehensively since 2021. The company had already announced the arrival of a new global kiosk in May 2021 last year. This kiosk is different in the sense that it offers combined features of traditional and Bitcoin ATMs with the added convenience of selling cryptocurrencies for cash which is really a novel and amazing feature on offer. 
The exchange also offers a host of programs for the owners of stores who are inclined to avail its services and have cryptocurrency as one of the payment options for customers. It is also offering many attractive offers to store owners who want to supplement their incomes with extra money. 
The host locations of the exchange get support from the Bitcoin of America in a number of different ways: opportunity to have more passive income, increase in the footfall, and undertaking marketing campaigns. The company also offers installation, maintenance, and customer support services to its business partners as a part of its support policies.