Dogecoin News
Dogecoin (DOGE) Exhibits Moderate Recovery During 1-Day Movement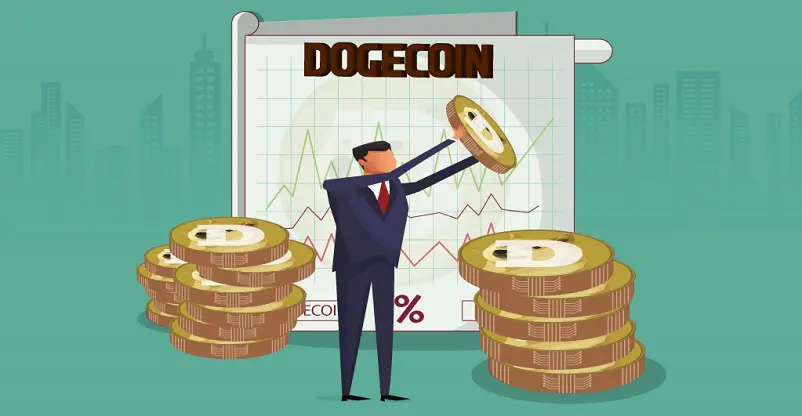 Dogecoin movement has been sluggish from the last couple of days. The improvement was long-awaited by the traders in the market. Today, Bitcoin reflected upsurge during the opening hours. Due to the same, Dogecoin's price started improving and now it is at a marginal profit.
The investment in the currency wouldn't go futile in the future. The coming period with the coin is speculated to be great. The intraday traders are eyeing for the substantial profit. We are also positive that the closing might be good.
Dogecoin Price Analysis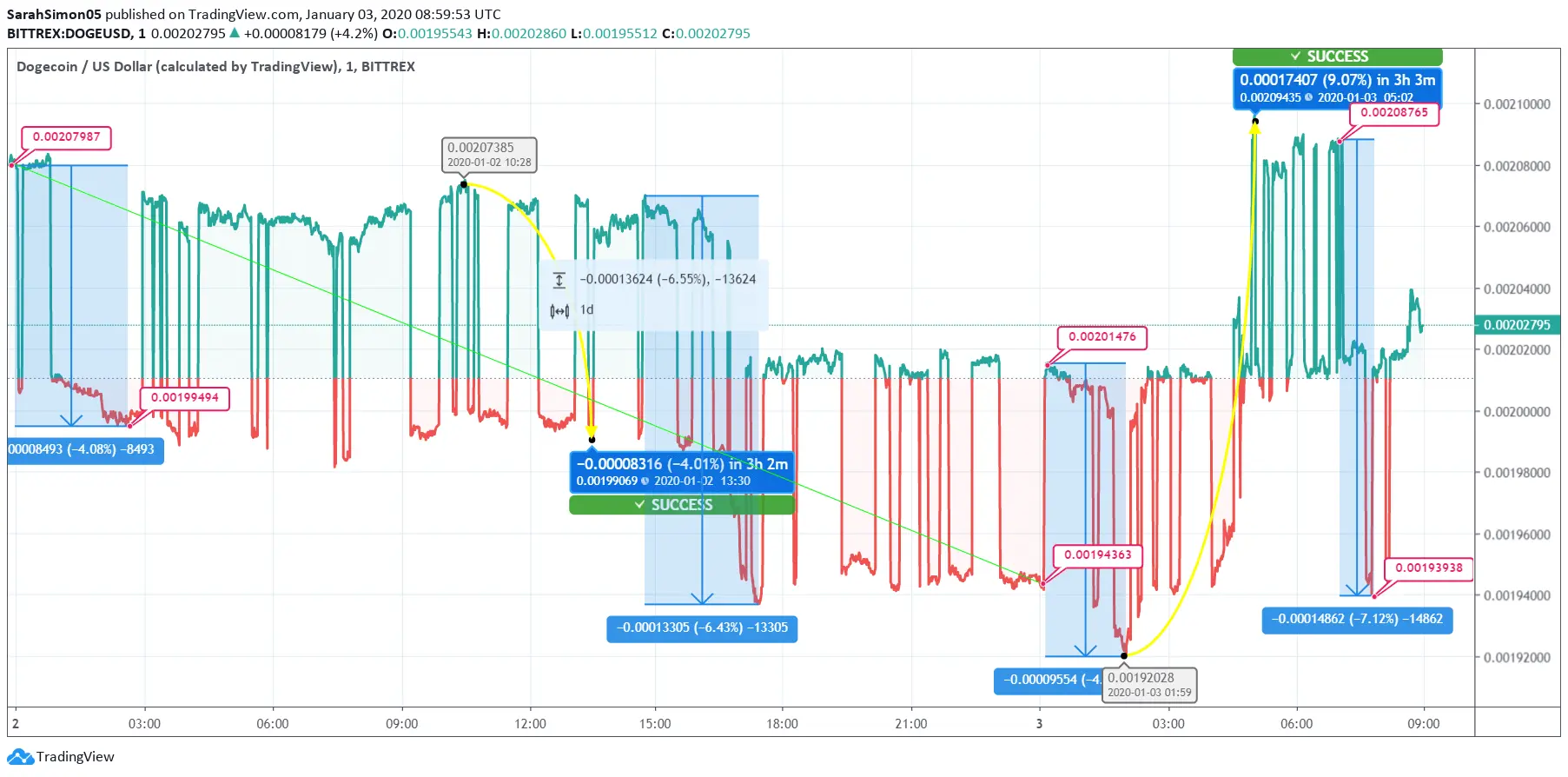 Yesterday, Dogecoin started dealing at $0.00207. The price slipped to $0.00199 by 4.08% fall. The coin traded at $0.00207 for some time. Later, the price dropped to $0.00199 from $0.00207 by 4.01% drop. There was a tremendous drop in the price of Dogecoin in the later hours that brought the coin to $0.00194 from $0.00206 by 6.43%. Dogecoin closed the day at $0.00194. The intraday movement in the coin brought a 6.55% loss in the price. Today, the coin started with a slight uptrend. The currency touched $0.00201 but couldn't hold for long and dropped to $0.00192 by 4.01%. The coin price improved and touched $0.00209 by 9.07%. The price locked itself for some time and later slipped to $0.00193 from $0.00208 by 7.12%
The current price of Dogecoin is $0.002027. It looks like in some time, the coin would breach the immediate support level at $0.00195. However, if the momentum reverses, then the coin might climb to the immediate resistance level at $0.00208.
| | |
| --- | --- |
| Resistance Level | Price |
| R1 | $ 0.002085 |
| R2 | $ 0.002161 |
| R3 | $ 0.002212 |
| Support Level | Price |
| S1 | $ 0.001958 |
| S2 | $ 0.001907 |
| S3 | $ 0.001831 |
Dogecoin is anticipated to give flourishing results in the future. The coin is recommended for long-term traders. The specified period would bring the desired return to the investors.