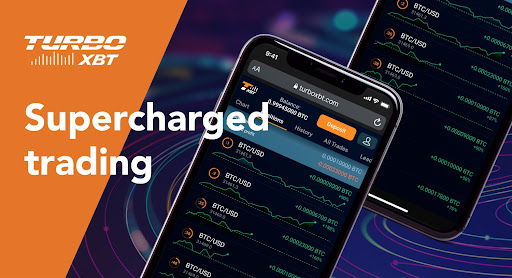 The niche TurboXBT has carved for itself as a profitable synthetic short-term trading platform with instant payouts has earned it wide acclaim from its users across the board. It is one thing to create a trading platform for user's ease of use, and it is another thing to gain the right appreciation of how favorable the platform has been from traders.
Since its inception, TurboXBT has grown on all metrics, including the total volume transacted on a daily basis, as well as the Monthly Active Users (MAUs). From the number of daily and monthly visitors, this article details some of the feedback or appraisal from some of the platform's verified users.
Highlighting the Uniqueness of TurboXBT's Simplicity 
TurboXBT has been judged by its users as a very simple platform to use. This uniqueness is embodied in all aspects of the trading platform ranging from registration to placing a trade and to in making withdrawals.
"I have tried many trading platforms since I ventured into trading back in 2019, and TurboXBT is by far the most simplified outfit I ever traded with," said Ahmed Faruk, adding, "while I got onboarded to the platform as an experienced user, making it easy for me to find my way around, I have referred many of my colleagues who were newbies, and had no issues setting up their accounts, and using the platform in general."
This user's tale was fueled by the ease with which anyone can open an account on TurboXBT using just a functional email address and password. Another user, James Martin, commented on the simplicity of the platform's registration procedure; 
"I am a one man, one exchange guy, a decision I made due to the stress in the KYC procedures of most exchanges. I saw an advert for TurboXBT as a KYC-free trading platform, and out of curiosity, I decided to try out the platform. I was impressed to find out that the signup process did not only take a few minutes, but devoid of the stress that comes with passing KYC procedures."
The design of TurboXBT with a no-KYC procedure has not only given users of the platform absolute freedom over their privacy, but it has eased the burden of data management, which can be costly on the part of the trading platform.
Users Take on TurboXBT's Competitive Earning Potentials
There are various trading platforms, and most with unique trading models they power. There are platforms for derivatives trading, others for futures, and many more. With the advanced trends in the digital assets trading platforms today, it is not uncommon to find emerging protocols for yield farming, staking, and the likes, especially as it relates to the cryptocurrency ecosystem. 
Of these, TurboXBT stands out as the platform that offers one of the highest-earning potentials as users can rake in up to 90% profit per trade. Here is what our user, Lisa Myrtle has to say about TurboXBT's profitability.
"I registered an account for trading with TurboXBT, hoping to bring my experiences in forex down to the new platform. While I only tried TurboXBT out as a way to diversify, the return on my capital has been mind blowing. There was a day I made as much as 86% on a single trade, and the profitability the platform gives has been so empowering for me."
Making History as a Home for All
TurboXBT is a global trading platform with the mantra to grant every user an equal level of profitability. The platform is equipped with multi-language support and makes it the right trading platform for users with diverse language preferences. The platform also supports a wide range of synthetic digital assets cutting across various markets, including digital currencies, commodities, indices, and foreign exchange, respectively.
TurboXBT, with its unique features, is keen on making history as a home for all, and it is delightful to know that the platform's users have a positive account thus far.