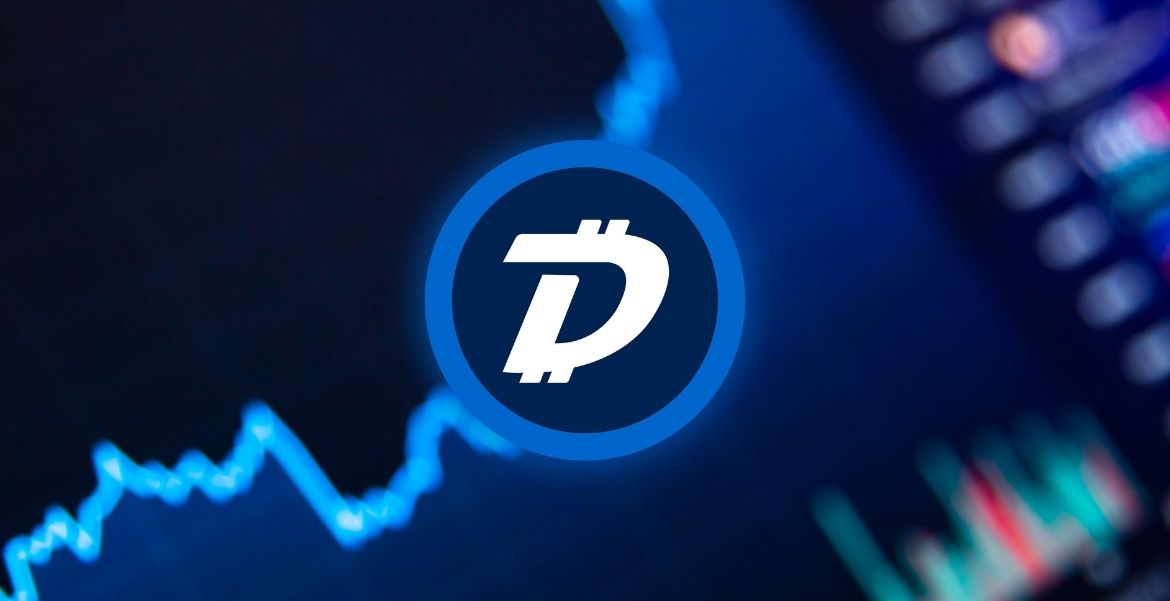 DigiByte is a simple and efficient crypto token that builds its ecosystem over the established Bitcoin Fork. This heavily modded ecosystem of DGB helps overcome the network security and mining challenges since its blocks are adjusted for difficulty in real-time. Falling from the peaks of 16 cents to 2 cents, DGB has completely shaken the investor sentiment rocking the entire platform. From ranking within the top 100 cryptocurrencies in 2021, it has now slipped past the 150th rank. Of its total supply of 12 billion coins, 72%, equivalent to 15 billion coins, are already in circulation. 
DGB Price Analysis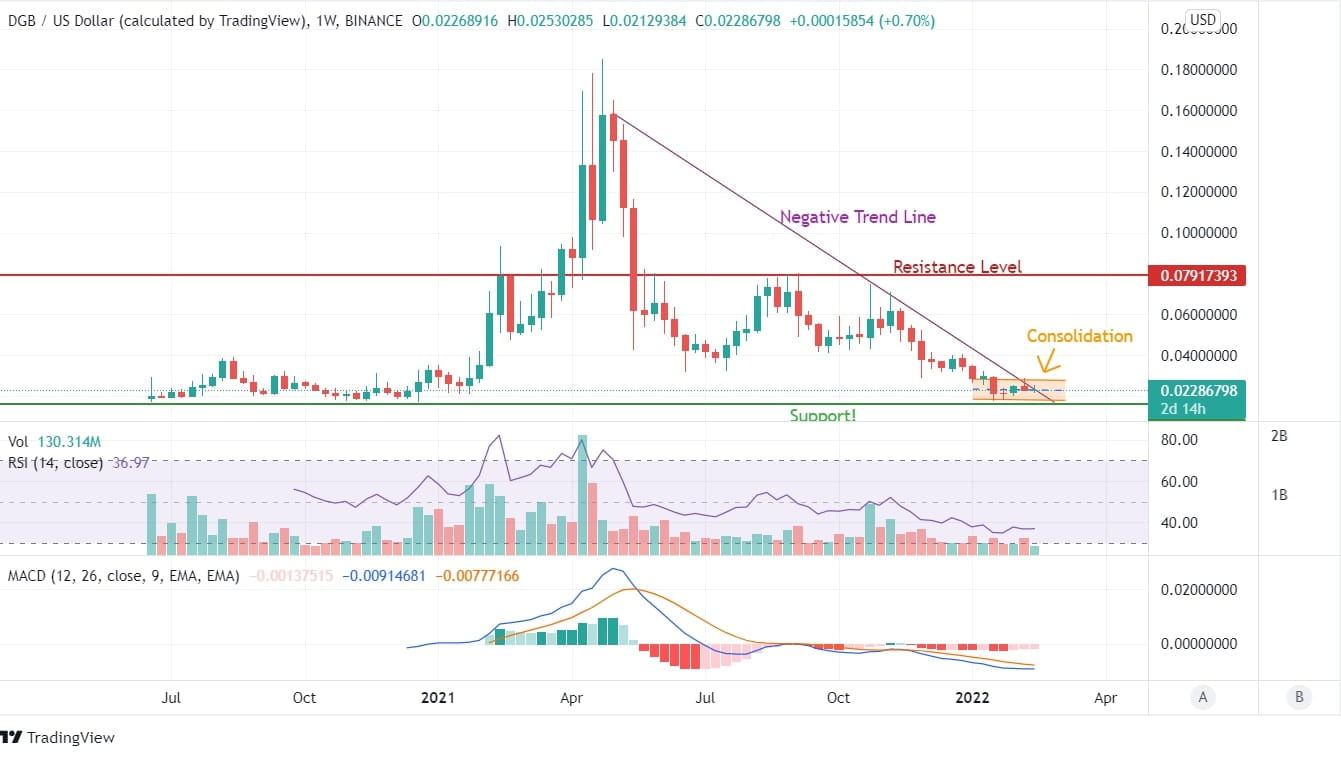 DigiByte has been on a negative trend, breaching important levels and supporting a valuation of 8 cents. The current price action showcases a weaker movement, with profit bookings on every rise. While DGB has been holding on to the lower levels of 2021, breaching this level could result in the instant demise of the entire blockchain ecosystem of DGB. Based on DigiByte price prediction, DGB can be seen consolidating with attempts to break out of this downtrend momentum.  
Volume-wise, DGB hasn't shown massive dips like major downtrend cryptocurrencies. While RSI has tanked to levels of 40 without going to oversold levels. MACD indicator showcases a small possibility of retracing to previous resistance levels of 8 cents. This upside movement can offer a substantial 300% gain, but the technicals of this cryptocurrency could also backfire since RSI can be seen tanking to lower levels. Crossing 4 cents within the next few months will be a critical value for overcoming the resistance levels.