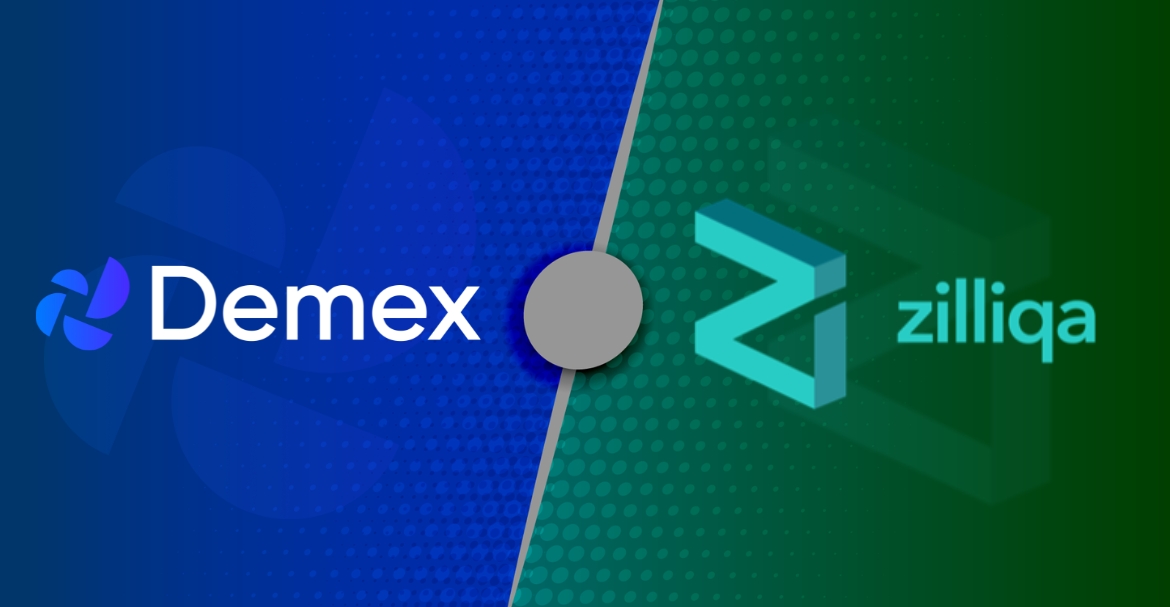 Demex is joining forces with Zilliqa, the core of the decentralized world, to introduce lending and borrowing opportunities using ZIL tokens, a perpetual market for ZILs (ZIL-PERP), as well as offering a trading competition. The ZIL community will soon have all these features conveniently accessible on one platform: Demex! There they can trade, borrow money, get loans secured by collateral, provide liquidity, and earn rewards.
People who have a great deal of faith in Zilliqa and its potential may invest in the forthcoming ZIL-PERP market on Demex. This derivatives DEX system provides traders with various opportunities to profit from price fluctuations, with perpetual contracts.
Demex can be used in a few easy steps. First, one has to open the Demex application and link their wallet. Then, it is required to put in certain types of stablecoins, which will be exchanged for US dollars. Finally, the individual is all set to begin trading.
Demex makes trading highly accessible by presenting an easy-to-use platform akin to CEX. It offers comprehensive resources such as interactive charts powered by Trading View, various indicators, and different types of orders.
Recently, Zilliqa 2.0 has made a lot of progress on their roadmap, and this has stirred up good expectations for the price of the currency, making it an excellent investment opportunity for traders.
Demex and Zilliqa are joining forces to allow users to use their money market Nitron platform to safely lend and collateralize ZIL as a form of security. Through this, HODLers will have access to borrowing other assets while also gaining passive income from lending out the cryptocurrency. Carbon's stablecoin USC can be minted with these funds as well.
Nitron allows users to take out loans in ZIL and then use those assets to acquire stZIL on Avely Finance, thus providing an opportunity to gain lucrative rewards through staking. This opens up numerous possibilities for investors to use their portfolios and earn higher yields.
Demex allows everyone to demonstrate their trading abilities and win fantastic prizes. All traders are invited to join the ZIL Earn-a-thon, where they can compete for the top position on the leaderboard by trading with ZIL-PERP. A prize pool of $2,220 USD awaits at the conclusion; do you have what it takes?
The initial 30 members who enroll will get up to 10 USD back in rebates to make up for their losses. Furthermore, one can bag extra rewards just by lending ZIL to Nitron!
The Zilliqa community and its related assets, such as ZIL and ZWAP, have found a home in Demex. This collaboration is set to bring more attention to the Zilliqa ecosystem. Demex and Zilliqa will continue working together to introduce stZIL and other features very soon! Keep an eye on Demex's social media channels for updates when these launches become available.
The ZIL community is excited about Demex and Zilliqa's collaboration. Demex's platform allows trading, lending, borrowing, collateralizing, and more. Zilliqa 2.0 and ZIL-PERP on Demex offer traders new ways to profit and grow. ZIL's addition to Nitron's money market gives users more opportunities to lend, collateralize, and earn passive income. This relationship suggests huge potential for the Zilliqa system with events like the Earn-a-thon and stZIL.