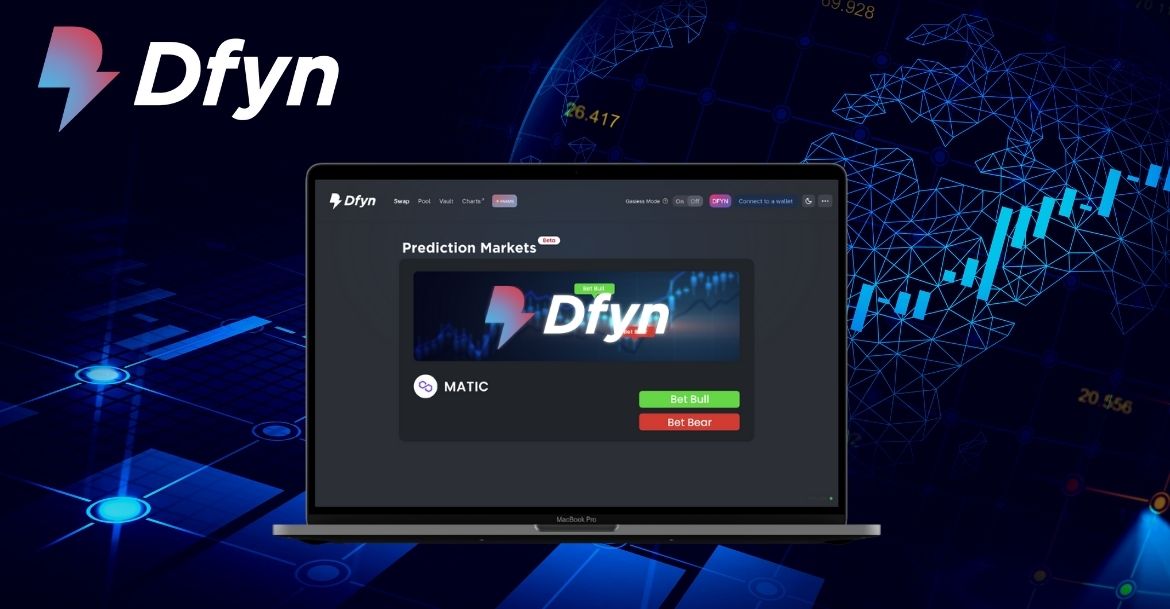 Dfyn is launching a binary prediction market product on Polygon that will tell users about price fluctuations within five minutes and make the DeFi more accessible. The new prediction markets will work on the MATIC tokens. Predictions for two more tokens will also be launched soon. Dfyn will use the Chainlink Oracle to monitor and predict the MATIC live prices. The Chainlink oracle is completely decentralized and is known for its reliability and strong security. Chainlink oracle has also entered into a special deal with Dfyn that will allow users to refresh MATIC live prices every 30 seconds.
A small portion of each round's total pool will be deducted and sent to the Dfyn treasury as commission for the prediction tool. This fee will use to buy back and burn Dfyn. There can be two different edge cases while using the prediction tool. This can be when all users enter the round on the same side. In this situation, if the round ends in the users' position, their funds will be returned to them. However, if the round ends in the opposite position, the funds would be sent to the Dfyn treasury.
Another edge case that may arise by using the prediction tool is when the closed price in one round equals the locked price. In this situation, no one wins that round, and the funds will be credited to the treasury.
Dfyn is a multi-chain AMM DEX that operates on Polygon. Their nodes on various chains are the entry and exit points for liquidity into the cross-chain liquidity mesh of Router Protocol. They will now use the prediction market to enhance their Polygon services further.