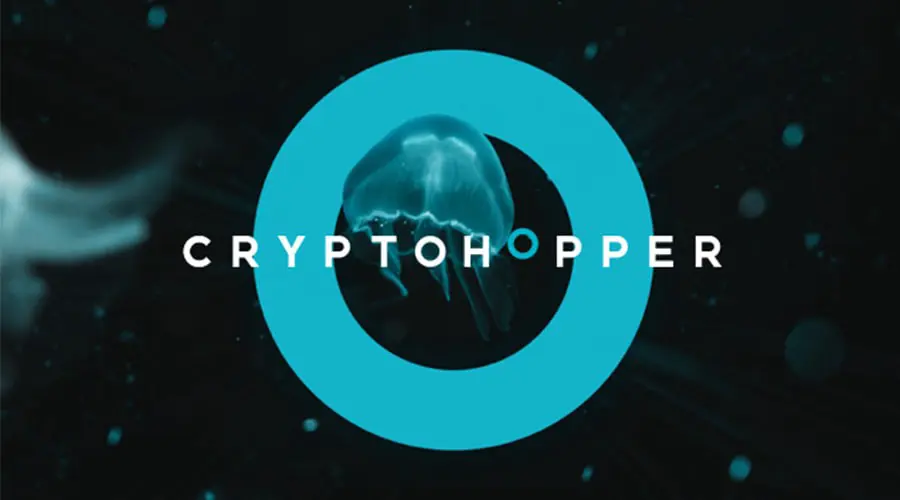 After the 2018 bear market, more users are turning towards crypto trading robots for safe and automized trading of cryptocurrencies.
There are several trading bot solutions available in the market. They are generally distinguished underprice, simplicity, and features categories. Cryptohopper among them stands uniquely as one of the top Crypto trading bots. It excels in all the distinguishing characteristics, as mentioned above.
What is Cryptohopper?
Cryptohopper is a crypto trading automated platform built to trade cryptocurrencies in a simplified manner. It not only helps create opportunities to earn maximum profits but also reduces the risks of losses.
As it is a cloud-based trading bot, it allows aligning strategies across various crypto exchanges. Cryptohopper permits its users to use their indicator strategy or copy other users' strategies.
Cryptohopper: a multi-exchange trading platform
Cryptohopper BV, a firm based in Amsterdam Netherlands, started functioning in July 2017 after registering itself under the domain name cryptohoppper.com.
Among other crypto trading bots, Cryptohopper is one of the most opted and preferred bot by crypto traders. The reason behind its high popularity is its high technology inbuilt structure, which allows users to trade easily without any delay. It also allows users to exchange multi cryptocurrencies eliminating maximum human errors.
If compared to other trading bots, it stands out because of its user-friendly features, low fees, and simplicity to use it.
Exchanges supported by Cryptohopper
Cryptohopper supports multiple crypto exchanges, including Binance, GDAX, KuCoin, Poloniex, Bitfinex, Bittrex, Cryptopia, Binance.US and Kraken.
Cryptohopper- external signals friendly policy
Cryptohopper is the first marketplace or platform for the crypto traders, which allows external trading signals or even their subscription from the crypto trading community and market professionals.
Each signal updates the users with their previous performances and allows them to create a hopper, just on a single click.
Why Cryptohopper?
Cryptohopper is the leader in the automated crypto trading industry. It allows its users to automate trading strategies that will trade cryptocurrencies like Bitcoin, Ethereum, Ripple and any other that your exchange offers. The hopper will scan the market 24/7 to open positions according to your trading strategy or signaller. It scans the market for the lowest prices to place buy orders and sell when the trades have moved into considerable profits.
How Cryptohopper utilize Technical indicators and candle patterns?
For successful and profit-making trading, technical analysis of pricing is required with a thorough insight into the past, future, and current market trends, technical reports about the pricing structure. This technical analysis is done by using technical indicators about the pricing trends. Cryptohopper uses 130 plus indicators and candlestick patterns in forming the strategic analysis. It also provides scope to buy or sell signals and strategies for trading activities.
The technical indicators are divided into moving averages, volume indicators, momentum indicators and volatility indicators. These groups are set up to disclose the future prices of the trading assets. Most of the indicators fall under these four groups. Cryptohopper allows using as much as 130 indicators, which provides an array of information for unifying it with a strategy designer in Adventure subscription, exchange arbitrage; in Hero subscription, exchange arbitrage, market-making.
Candle Patterns
This is the only online trading platform, which identifies candle patterns. The users are facilitated with naked trading under candle patterns, which is essential for official trading.
Some of the popular indicators and candle patterns that are allowed to use on this platform are RSI, Parabolic SAR, Hanging man, EMA, Hammer, Bollinger Bands, Stoch, MACD, and many more.
Cryptohopper – a budgeted subscription
One of the best features of Cryptohopper is that it is available at a low subscription cost. Moreover, it can be started with a free trial subscription to get acquainted with its trading process. The subscriptions are offered at three levels. Every level includes some inbuilt positions, along with an offer to open more positions by upgrading the respective level. The subscription cost ranges from $19 to $99 per month.
Explorer Hopper Subscription at $19/month
Features: Real-time 24/7 cloud trading, 80 positions, allows 15 coins, two triggers
Running time: every 10 minutes
Adventure Hopper at $49/month
Features: Real-time 24/7 cloud trading, 200 positions, five triggers
Running time: every 5 minutes, allows max 50-coin selection
Hero hopper at Pro $99/month
Features: Real-time 24/7 cloud trading, 500 positions, ten triggers
Running time: every 2 minutes, First line support, Max 75-coin selection
An array of tools at Cryptohopper
Cryptohopper specializes in using an array of automated tools for easy trading; along with the bot testing mechanism, indicators it possesses, configurable and savable templates, and trailing stops.
It also offers a paper trading facility for users seeking less risky trading.