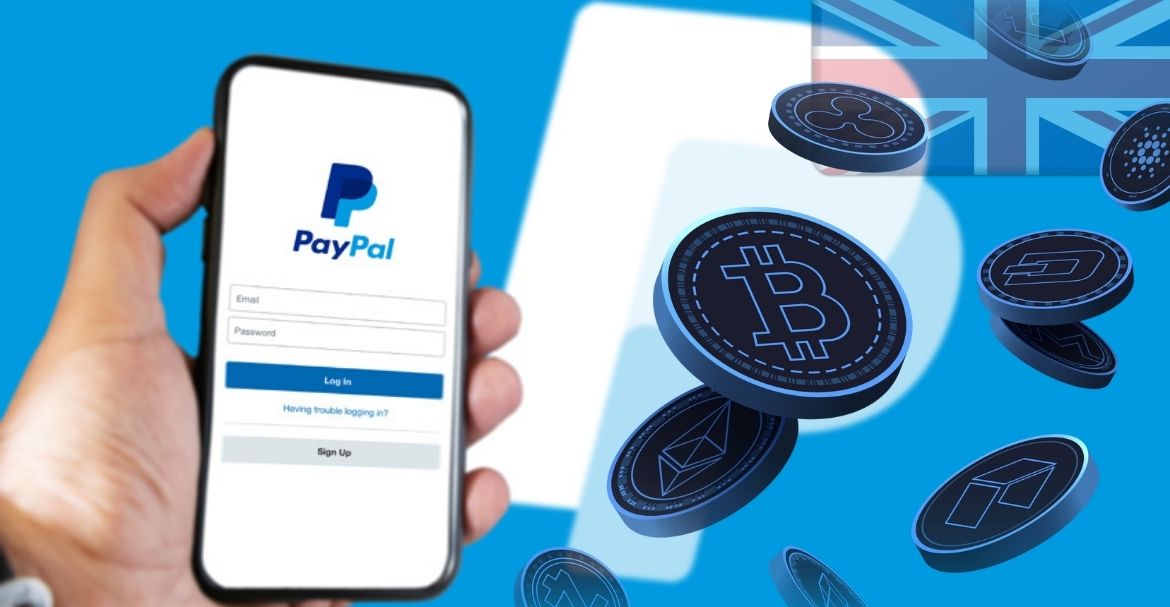 PayPal has finally decided to launch cryptocurrency trading and investment services in the UK. The customers in the UK will now be able to engage in cryptocurrency dealing by logging into the official PayPal website or application. UK-based PayPal customers can now trade and invest in Bitcoin, Bitcoin Cash, Litecoin, and Ethereum using their PayPal wallet balance and debit card. PayPal launched crypto trading services in the US in 2020 prior to launching the same services in the UK. 
In July, PayPal entered into a strategic partnership with Paxos Crypto Brokerage to work on the launch of cryptocurrency trading services. In March 2021, PayPal signed an acquisition agreement with Curv, a startup company of Israel, to help banking institutions fortify their cryptocurrency holdings that are worth almost $200 million. PayPal has also made major investments in the cryptocurrency risk management software application of TRM Labs, the trading infrastructure of Talos, and the taxation software application of TaxBit to prepare for the launch of cryptocurrency services. 
PayPal does not impose any additional charges on clients for HODLing crypto assets. However, it charges currency conversion and transaction fees for dealing in cryptocurrencies.There is no fixed fee schedule yet in the UK, but one in the US imposes a fee of 25 cents for purchases of upto $25 and a 1.5% transactional fee for every purchase that exceeds $1,000. The users of PayPal are barred from transferring the crypto assets to other wallets. The cryptocurrency bought through PayPal cannot be spent through any other wallet or app as of now. The team of developers at PayPal is working on changing the current settings to enable customers to conduct trading and investment in cryptocurrencies through other wallets linked to PayPal. PayPal also imposes a limit on cryptocurrency holders. The electronic payment processing platform has set a maximum dollar limit for the cryptocurrency transactions. For cryptocurrency purchases on a weekly basis, the maximum dollar limit is $20,000, and for a yearly period, the maximum purchase limit is $50,000. As of now, PayPal does not provide private keys for the security of these cryptocurrency assets. 
Unlike other companies like Square and Tesla, PayPal does not consider cryptocurrency assets a part of its balance sheet. Today, PayPal is one of the biggest platforms for online payment processing across the globe. The platform has also launched a new "Checkout with Crypto" feature that permits cryptocurrency holders to make payments online using crypto assets.