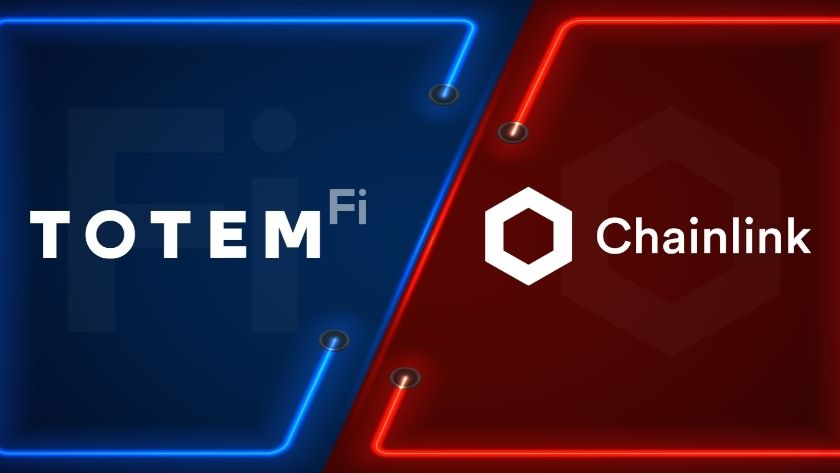 TotemFi has entered into a partnership with Chainlink Price Feeds on the Binance Smart Chain mainnet. Through the integration, the prediction markets platform of TotemFi will get access to high-quality manipulation-proof price feeds for the assessment of the precise price predictions of Bitcoin. The collaboration between Chainlink and TotemFi shall provide TotemFi users with the necessary assurance regarding their ability to make price forecasts. 
Jolyon Layard Horsfall, The CEO of TotemFi, is pleased with the integration between TotemFi and Chainlink and is currently working on the expansion of TotemFi in more markets of the cryptocurrency industry as well as that of sports and politics. TotemFi shall leverage the Oracle network of Chainlink to work on the expansion and ensure the exclusive quality of data sources. Chainlink sets the industry standard of Oracle network and solutions for the execution of hybrid smart contracts. In association with a huge client base, Chainlink is known to raise billions of dollars for smart contract execution in the industries of decentralized finance, gaming, insurance, and more. 
The integration primarily involves the employment of the BTC-USD Price Feed of Chainlink. The time-tested Oracle solution of Chainlink has an infrastructure that can be seamlessly integrated into the TotemFi network. Chainlink is renowned as the platform that secures the leading protocols of decentralized finance of the industry. The recent launch of the main network of TotemFi is a representation of the vision of the makers of the platform. It is the platform's mission to build a crypto community for the platform and incentivize users to make the best of the principle of the wisdom of the crowd for predicting Bitcoin prices.
The partnership with Chainlink Oracle Price Feeds shall provideTotemFi with access to the most updated prices of cryptocurrencies. Chainlink supplies the price feeds reports directly to the Blockchain of DeFi most reliably and efficiently. The fair market asset prices represent a volume-weighted average of all the trading environments. The Oracle infrastructure of Chainlink fetches an aggregation of price data off-chain to make on-chain delivery to the dApps.