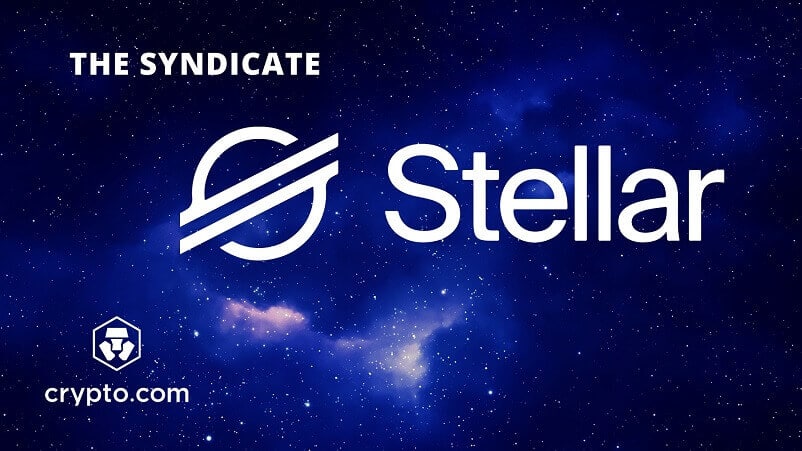 Hong-Kong-based renowned cryptocurrency financial service provider Crypto.com has announced the upcoming listing on the Syndicate platform. As per the announcement, the next listing on the platform is Stellar (XLM).  According to reports, all the Crypto.com Coin (CRO) token stakes will be permitted to take part in a discounted sale program for USD 500,000 worth of XLM. The discount limit is set at 50 percent.
The listing program is slated to begin next year on January 15 at the Crypto.com Exchange.
Crypto.com came into existence in the year 2016 with the sole aim to let individuals control their money, data, and identity. Today, it has amassed a whopping 1 million users on its platform.
As of now, the total XLM coin supply has been kept at USD 500,000, with a discount rate of 50 percent. In terms of Syndicate Allocation, every participating member's highest amount of CRO that can be applied to the listing program will directly depend on the amount of CRO betted on Crypto.com Exchange.
When it comes to Syndicate Allocation Subscription, users of Crypto.com Exchange will be allowed to subscribe for XLM coins merely by contributing a particular amount of CRO token that should not go beyond their highest allocation. And, betted CRO tokens will not be used to subscribe for XLM coins in the listing program.
The Syndicate Timeline will go like this. The sale is scheduled to start on January 15, 2020, at 6 am UTC (XLM/CRO subscription price to be fixed). The sale will come to an end on January 16, 2020, at 5.59 am UTC (Every participating member's XLM allocation will be calculated and finalized). The Distribution Time will take place on January 17, 2020, at 8 am UTC (XLM allocation to be distributed to every participating member).