Cryptocurrency News
Coinme Secures $1.5 Million Investment from Xpring and Blockchain Finance Fund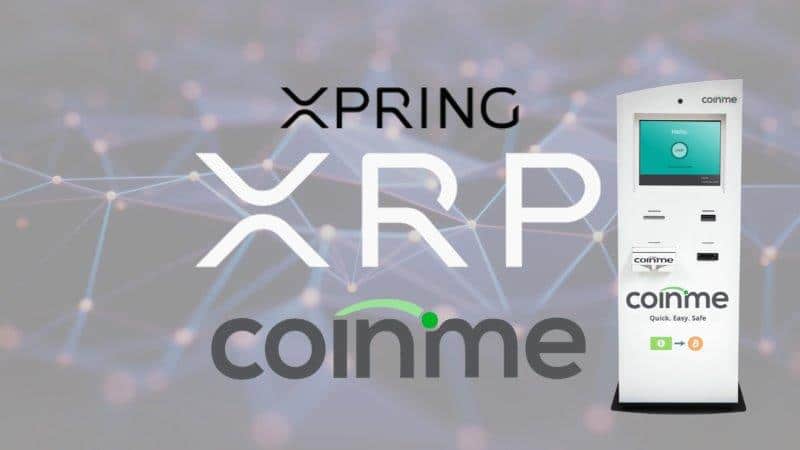 Ripple, Xpring a San Francisco-based initiative that supports the development of innovative blockchain projects has recently invested in the world's largest Bitcoin kiosks and ATMs provider "Coinme." Along with Xpring, Blockchain Finance Fund also invested in Coinme.
This investment was a part of series A-1 investment round from Coinme. It has managed to secure $1.5 million investment from Xpring and Blockchain Finance Fund. While the firm is trying to raise a total of $11.8 million, according to several reports, this will be used by Coinme to accrue new license, that will help them to expand their reach in both the US and other countries. Apart from that, the company will continuously improve its features and also planning to integrate its key features into its online wallet so that it can easily serve the retail demand of using cryptocurrency for payments.
For those who don't know, along with Coinstar (Coinme's Partner), Coinme has become the world's largest Bitcoin ATM network. They have more than 2,600 kiosks just only in the US. It was founded in 2014 and was able to enter the market in European, Central, and South America by offering the high rate of adoption of cryptocurrencies their respective markets.
Though for the Xpring, this is the first time the firm has invested in a digital currency kiosk business. Usually, Xpring likes to invest in companies who are working in the domains of decentralized finance, interoperability, and crypto-based payments.
Talking about the Coinme, Ethan Beard, a senior vice president at Ripple said that seeing all the efforts of Coinme in create new way that can help to make the adoption of digital currencies mainstream. So that normal people can easily access this new form of currency (cryptocurrency) to make their payments that one usually does with the cash amount. Xpring is trying to help companies that have the potential to transform money.