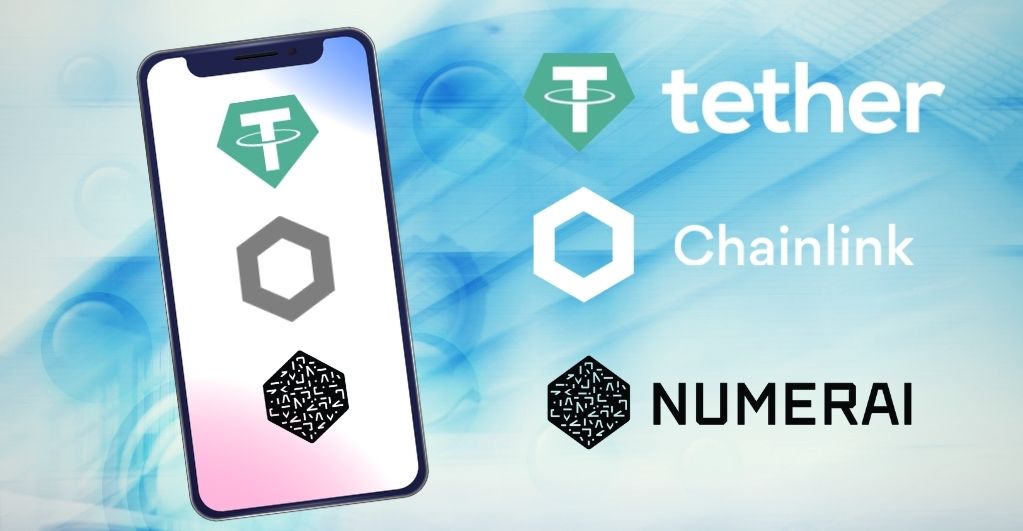 Leading token-listing portal dedicated to best digital assets trading services, CoinList has expanded its cluster by adding support for Tether (USDT), Numeraire (NMR), and Chainlink (LINK) on its system. These assets shall be available for trading purposes on the CoinList official website along with its newly-launched product, the CoinList mobile app, for the investors. The team took to its official Twitter handle to reveal the news in the community stating:
⚡️ CoinList users are always asking for trading and wallet support for more high-quality assets.

We are proud to announce the next assets available for trading on CoinList are @tether, @chainlink, and @numerai.

Trade $USDT, $LINK, and $NMR today 🚀https://t.co/tm0z7XoO3c

— CoinList (@CoinList) September 24, 2020
The CoinList mobile app has been designed to ease the burden on the crypto investors through its user-friendly interface. The app will allow the users to trade in crypto in a secure, simple, and economical way quickly. The platform gives zero-fee trading benefits to attract more investors until October 15 to all the iOS and Android users by simply downloading the app.
The multiple benefits of the CoinList mobile app include:
Purchase and selling of bitcoin, ether, and other top-rated crypto coins along with U.S. dollars or stablecoins.
Securely store, deposit, and transfer your crypto assets via the most reliable custody partners.
Pool lucrative staking rewards against proof-of-stake crypto assets like Celo (5.4% APY) and Algorand (5.18%).
Convert your bitcoin assets into wrapped bitcoin to kickstart participation and investment in DeFi.
💥 We're excited to introduce the CoinList mobile app, designed to allow you to quickly, simply, and securely get your #crypto transactions done and get on with your day.

Download the #iOS or #Android app today & enjoy zero-fee trading until Oct. 15th! https://t.co/8asXIMpjLn

— CoinList (@CoinList) September 24, 2020
About NMR, LINK, and USDT
Numeraire is an ERC20 token that empowers Numerai, the San Francisco-based hedge fund entity. The firm is supported by a prediction market Erasure that uses the native token for working. The company crowdsources AI to offer investments in leading stock exchange markets across the globe. NMR token owners can stake their assets on a weekly basis on exclusive predictions. The investors with accurate predictions are awarded extra NMR tokens.
Chainlink (LINK) is a popular oracle network that offers smart contract excellence infused with decentralized infrastructure to access reliable data feeds, APIs, and information from external sources. On the other hand, Tether is a stablecoin that offers high-end security, stability, and cost-efficiency. These new integrations will give CoinList a robust network offering seamless trading, revolutionary services, and DeFi infrastructural benefits for the crypto world.