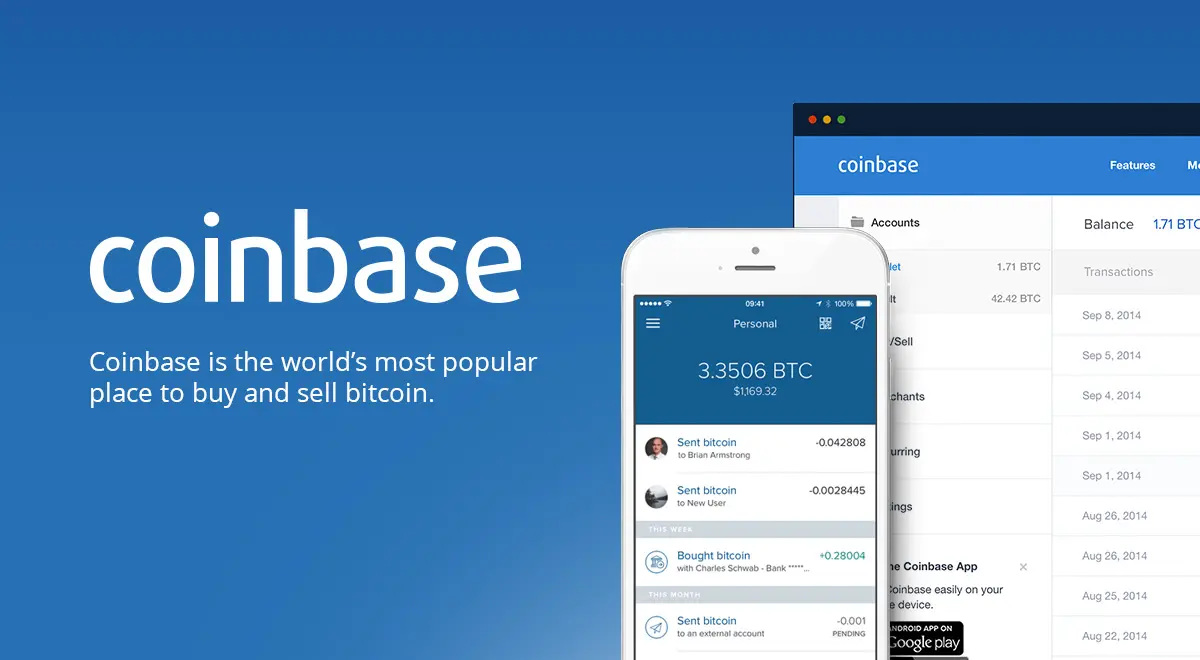 Coinbase Wallet shall soon allow users to use iCloud and Google Drive to preserve their private keys. Users' private keys of the Coinbase wallet will be backed up in an encrypted form to their personal cloud storage space. This will be helpful to users in case they need to recover their accounts at any point in time.
The announcement says: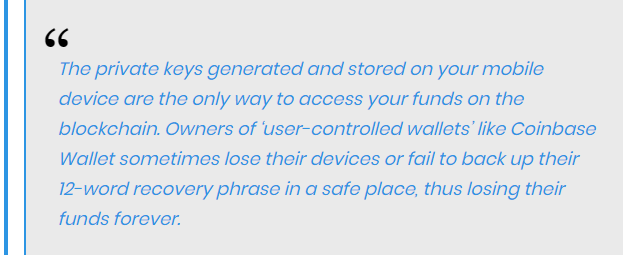 The only thing that users will need to do is choose a good password and remember that password. At any point, if users need to recover your account or funds, users can access the encrypted private key and regain access.
Undoubtedly, the files enjoy dual safety as they exist in iCloud and Google Drive with a strong password and other safety shields. Numerous Google Drive and iCloud accounts have location-based verification as well as two-factor authentication features to offer additional protection.
Coinbase's cloud service supports many wallets, letting users to easily switch between wallets and accounts.
To start off the cloud backup, users will have to upgrade their Coinbase Wallet app to the newest version. When you open the newest version of the app, users will see a pop-up message regarding Google Drive or iCloud backup. Click, "Back up now" and initiate the backup process of your private keys.
When news relating to this new feature in the Coinbase wallet came in, it was subject to a lot of criticism for allowing users to keep their private keys on a centralized server. Moreover, iCloud and Google Drive both have been victims of hacks and phishing earlier.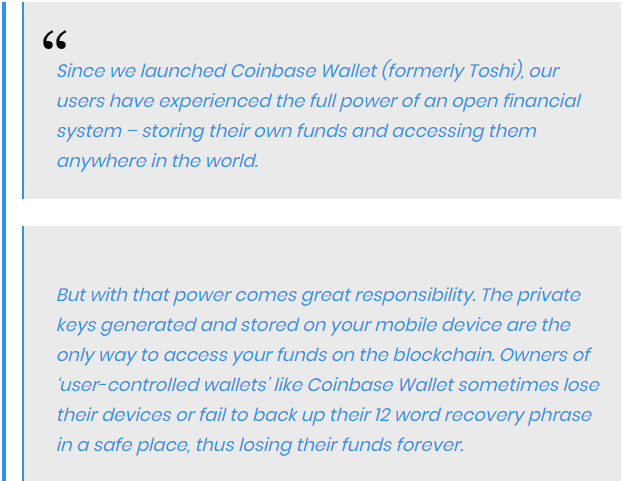 Based in San Francisco, California, Coinbase is a digital currency wallet and platform established in June 2012, where customers and merchants can trade digital currencies like Ethereum, Litecoin, Bitcoin, and many more.