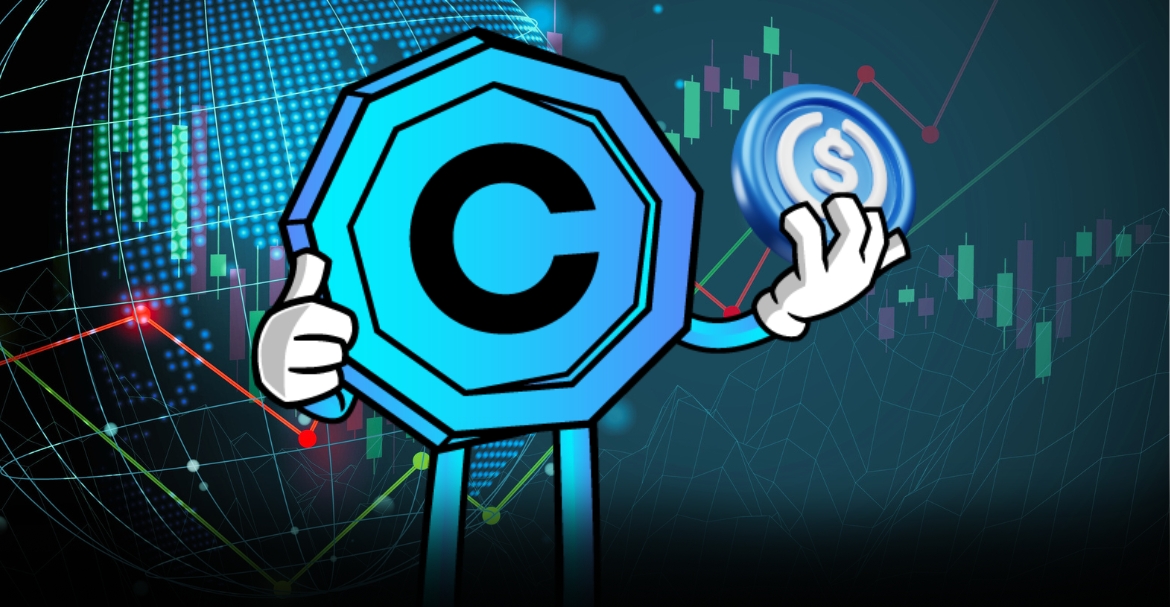 Coinbase announces a chance for the holders of USDC to earn passive income. There is a window to pocket up to a 4% reward on one of the most reliable stablecoins. The development was announced by Coinbase, also mentioning that it will help users to grow their savings and secure their participation in the digital economy through the stablecoin.
USDC does carry a lot of benefits attached to it. For instance, the USD-pegged stablecoin is an entry phase for new crypto enthusiasts. Meaning anyone who wants to enter the crypto-economy can do so via USDC, for the coin is stable and backed by cash reserves. Further strengthening its position is the fact that funds are held in bank accounts that are regulated by US-based institutions.
Simply put, funds don't go anywhere, face fewer volatility movements, and users enter the crypto-economy.
The utilities of USDC in the digital era are to facilitate the purchase of non-fungible tokens and earn yields in DeFi, short for decentralized finance. The 1:1 USD-pegged digital token also assists holders in successfully executing transactions in a seamless fashion.
The reward of 4% is per the announcement shared by Coinbase. It can change at any moment without prior notice. Customers are, therefore, recommended to check the reward rate before proceeding with the transaction.
Founded in 2012, Coinbase recently completed a decade of its existence and upgraded its offerings. The crypto venture is headquartered in San Francisco, with over 3,000 digital tokens listed on the platform. Customers can alternatively add more than 150 trading pairs to their portfolios. Its operations are supported in 100+ countries. More details about the venture can be explored in our Coinbase exchange review. The minimum deposit required is $2, but it differs based on the regional currency.
The development comes days after Coinbase expressed its thoughts over cryptocurrency entering the mainstream arena. Coinbase stated that the form of money, or just money, is constantly changing. Paper money has been in circulation for a long time. In this instance, things are changing with crypto in the picture. Titled It's Time To Update The System, the paper argues that there is a dire need to update the existing, traditional financial system for a better exchange of values.
They are subjected to several regulations and laws, creating issues to have transparency and 24/7 functions. Cryptocurrency can bring these things along with decentralization. Adding to this is the perspective that money should be accessible to its holders with no interest during business hours. No matter when the local region conducts its business, accessibility should be right across the table for its rightful owner.
Fundamentals like these can only gain momentum after crypto ventures, Coinbase in this case, prove their worth. Users getting on board and regulatory authorities giving a green signal is the beginning.
Rolling out a 4% reward on USDC is a part of that attempt. Users would now want to have the stablecoin in their account, following which the path of exploration opens up to DeFi and NFTs.