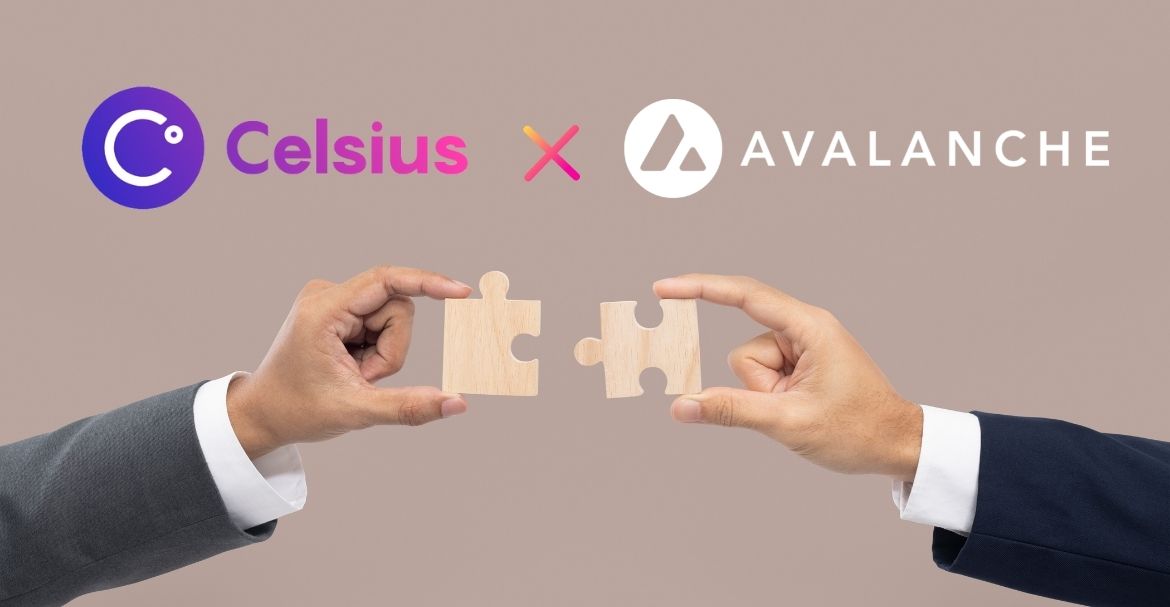 Celsius Network, a financial platform that combines saving accounts with interest-bearing, borrowing, and payments with digital and fiat assets, has launched a native token of Avalanche's- $AVAX.
The Celsius app now allows users to purchase $AVAX. Celsius does not collect any fees for its services; however, some of the services available through the app are supplied by partners that do.
To sign-up for Celsius, below are the steps-
After you've completed KYC, hit "Buy Coins."

Select "Credit Card" from the drop-down menu.

Enter the amount you want to receive by searching for AVAX (under the "receive" drop-down).

"Calculate" is the first option, followed by "Buy Coins."

You'll see a summary of the information, and if everything looks good, click "Confirm and Buy."
Earning with AVAX
Put your AVAX to work and get incentives every week. You get to choose how you'll be rewarded — When you earn in-kind, you may earn around 7.05 percent APY, and when you earn through CEL tokens, you can earn up to 8.89 percent APY. Celsius will not levy fees or impose lockups, as is customary.
Get the cash you require without having to sell your AVAX. Borrow against coins for as little as 1% APR. With no origination costs and no credit checks, loan minimums start at $100 for stablecoin and $1,000 for fiat loans. Use the Celsius app to apply right now.
Moreover, for the traders or investors of AVAX, the question is that will such support of AVAX in Celsius app affect the adoption of AVAX token? Based on the experts' AVAX price prediction, the token might grow enormously in terms of adoption which leads its price to new highs.
About Avalanche
Avalanche is the smart contract platform in the Blockchain industry in terms of time-to-finality, and it has the most Validator of any proof-of-stake protocol ensuring its activities. Avalanche is lightning quick, cheap, and environmentally friendly. By launching on Avalanche, any smart contract-enabled application may surpass its competitors. Do you have any doubts? Today, try Avalanche.
About Celsius
Celsius is an online and mobile app-based democratized reward-earning along with a crypto financing platform. Celsius is a contemporary platform where membership allows access to curated financial services that are not available through traditional financial institutions. It is built on the concept that financial services should only do what is in the best interests of the community. Cryptocurrency owners may receive incentives by moving their coins to their Celsius account, and they can borrow USD or stablecoin against their crypto collateral at a rate as low as 1% APR.