Cardano News
Cardano Trades above $0.043; Can ADA Maintain its Efficiency Levels?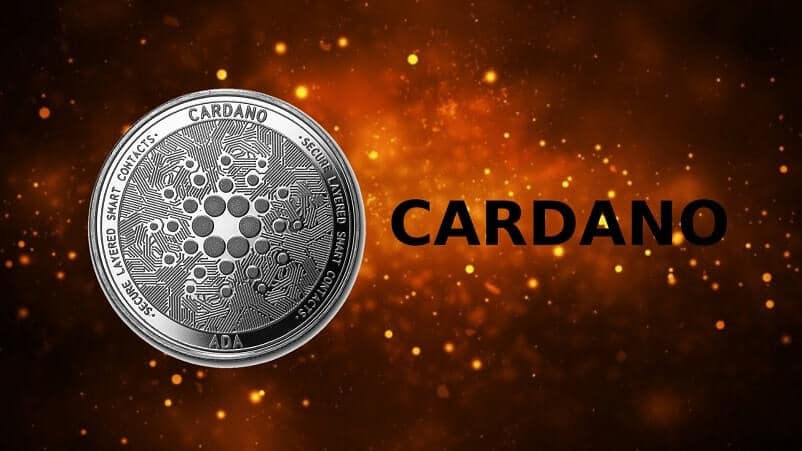 Cardano was priced at $0.05967 on 1st Aug, and the movement of the ADA coin was downwards. Post 1st Aug, ADA price gradually started to decline, and there was a sharp fall on 9th Aug. Cardano managed to gain back its pace and reached $0.05591 on 11th Aug at 20:30 UTC. However, the coin was unable to maintain its efficiency at these levels, and ADA price fell to $0.04450 on 16th Aug at 05:00 UTC. While writing this analysis, Cardano price movement continued to remain a bearish one. ADA price may be traded today in the range of $0.043 and $0.046.
ADA to USD Price Chart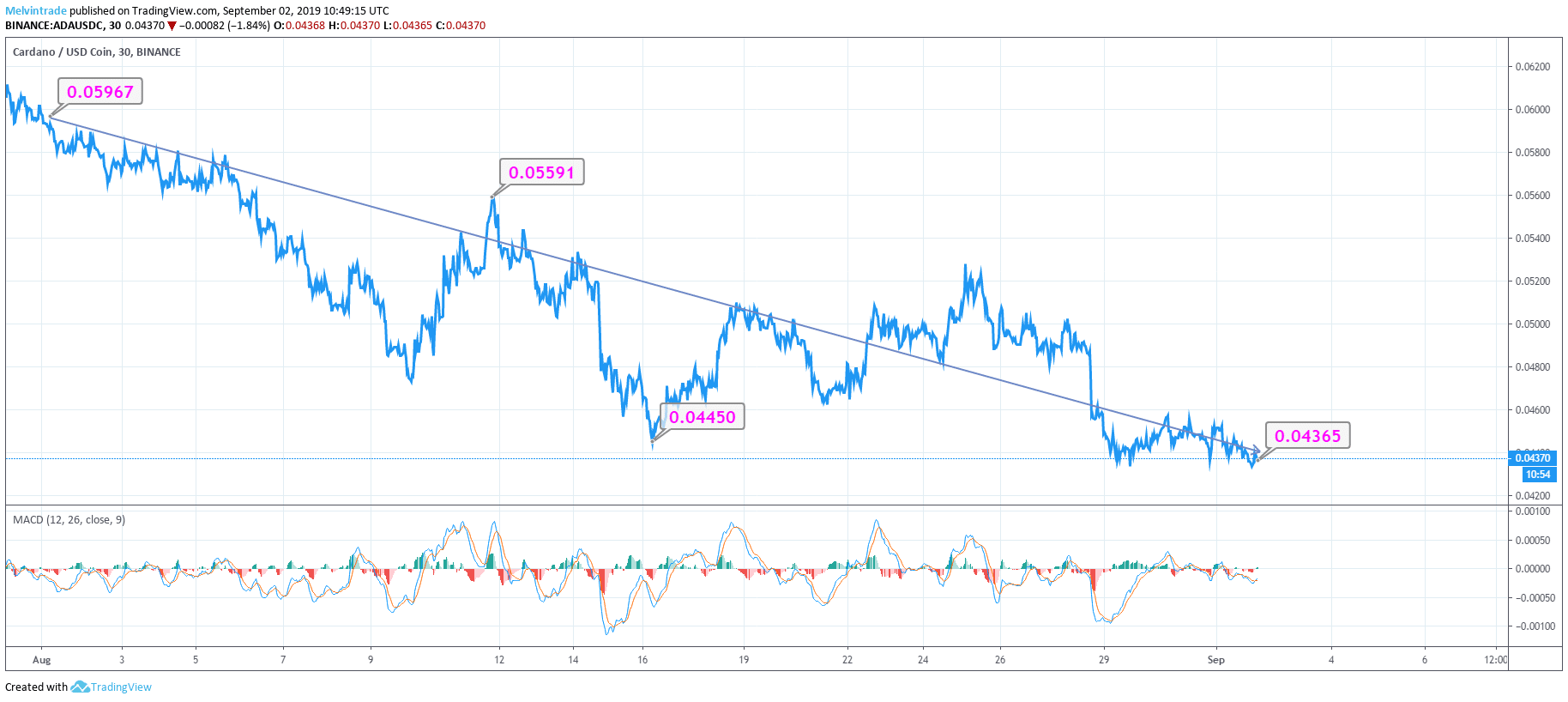 Cardano Price Analysis & Forecast:
ADA price had reached as high as $0.05967 on 1st Aug at 06:30 UTC and comparing this price with the current price, Cardano indicates a bearish run by 26%.
We anticipate that Cardano may rise marginally and reach to its next resistance level of $0.046 soon. After about a week, the coin may be priced at $0.049, and by the end of 2019, ADA price may be traded up to its 90-Day high value of $0.106.
Currently, as per Cardano price trend and past data, it is recommended to hold the existing coins. The MACD indicator also confirms that the present trend for the coin is bearish. However, Cardano will manage to rise upwards soon.