Cardano News
Cardano Records 24% Downtrend in the Last 30 Days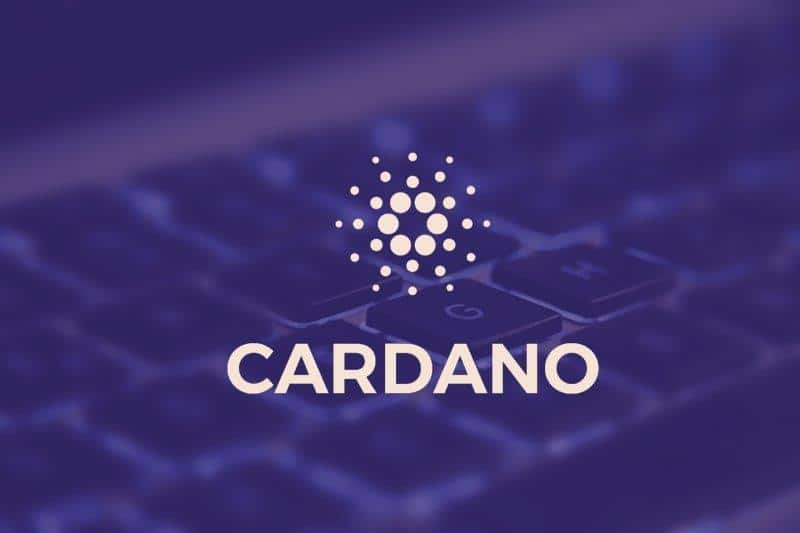 Cardano has again hit rock bottom after rising to $0.052 in the last week. The coin may gain some good momentum over the weekend to cross $0.050 again. Cardano is also celebrating its second anniversary this month and hence keeping a close watch on it. This may prove to be a good move to record slightest changes. The current market performance of the coin may change drastically in the upward direction in the next few days.
In September 2017 #Cardano was launched. We are preparing several activities to #EmbraceTheCommunity and celebrate our 2nd anniversary To participate in these campaigns, you need a forum account. Register here https://t.co/thrtiD1ihE Keep your eyes out for updates!#Cardano2years

— Cardano Community (@Cardano) September 3, 2019
Cardano Price Chart:
As on September 5, 2019, at 08:31:32 UTC, the price of ADA token is noted to be $0.044 and it has recorded a downtrend of over 24% in the last 30 days. The coin was found to be trading at $0.058 at the beginning of August and then started dropping gradually and hit $0.044 around mid-month. ADA managed to gain some pace since then and climbed up to $0.052 around the month closing but has again slumped since then.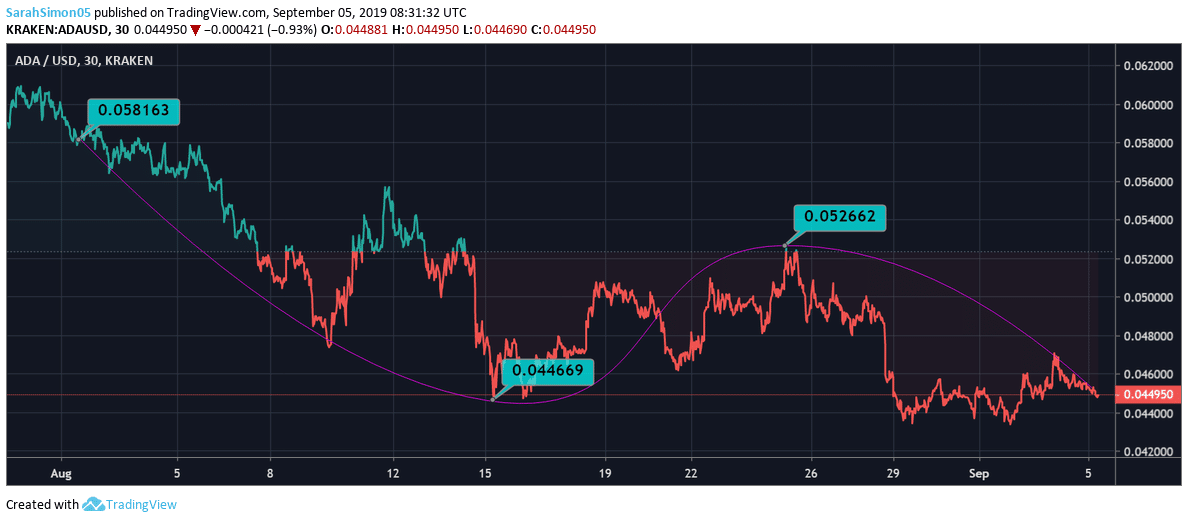 The highest recorded value of ADA in the last 90 days was $0.106 and it may surge up to this value in the next 90 days. ADA can be expected to trade above this value by the end of the year.
ADA has taken giant leaps in terms of strategic partnerships, and global collaborations this year. The company has been successful in establishing a good brand value for itself and this may start showing results from this month onwards. The coin may start trading above $0.100 by the end of this year.
Bulk investments in ADA token is good now as the coin may go profitable in the next few months and may yield good dividends by the year-end.