Cryptocurrency News
Paxful Brings 20 New Cryptocurrency ATMs to Columbia in Alliance With Coinlogiq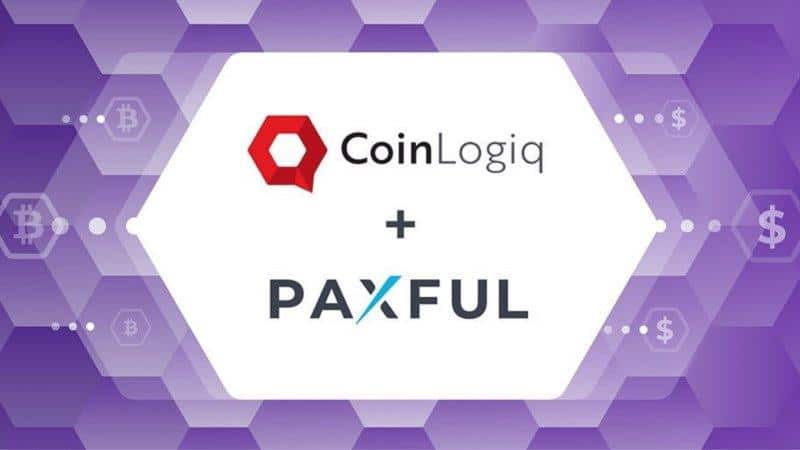 Columbia has emerged into one of the major hotspots for the opening of Bitcoin ATMs in South America, with several Bitcoin exchanges having their ATMs in the Columbian cities. On September 5, Paxful, a Bitcoin exchange announced a partnership with crypto ATM company CoinLogiq, which could potentially result in the opening of around 20 new Bitcoin ATMs throughout cities in this Latin American country. Customers will now be able to buy Bitcoin using cash along with credit and online debit transfers, as Paxful's kiosk feature will now be integrated with CoinLogiq hardware.
Paxful had recently undertaken a survey of approximately 1000 random users of the internet, in Columbia, and it was found that almost 80 percent of Columbian internet users are open to using and investing in cryptocurrencies. Therefore, it hardly comes as a surprise that this Latin American nation is home to roughly 46 Bitcoin ATMs, which is almost thrice the total number of all other terminals located in South America.
CoinLogiq is a blockchain software company based in Medellin, Columbia that offers services, tools, and resources which enable the users to access digital currencies safely and conveniently. Since its inception, the company has been bridging gaps by providing digital currency ATMs, POS systems and a remittance software known as LogicPay. On the other hand, Paxful is a crypto trading platform aiming financial inclusion for the "underbanked" and "unbanked" through peer to peer financing. A customer is provided with a free digital wallet where the Bitcoins can be stored, received, or sent, besides a 24/7 customer care to add on to their already secure escrow service.
A few months back in June, this year, CoinLogiq ATMs (as many as 45) branded with Paxful's logo has been opened in Peru and Columbia and made accessible to the public. With the Paxful kiosk being integrated into ATM, users will be enabled to buy Bitcoin on Paxful using the variety of payment methods that have been made available.
Dwayne Golden Sr., the CEO of CoinLogiq said,
"I'm now even more convinced that mass adoption will not happen without the influence of the kind of synergy that can now exist as a result of this Paxful/CoinLogiq joint venture. We are both hopeful that our work together will encourage many more such relationships for other global leaders within the crypto community."
However, the road ahead is not without obstacles as Columbian regulators have shown a hardline stance against cryptocurrencies. Columbia's central bank "Banco de la Republica" has also ruled that crypto cannot represent legal tender like money, with the "Superintendencia Financier (SF) or financial supervisor having said that financial institutions are not authorized to "manage, broker or invest" in virtual currencies. The high demand for cryptos in Columbia is to a great extent driven by expatriates from countries like Venezuela, which has resulted in mushroom growth of crypto exchanges and ATMs that enable Venezuelans to exchange their hyperinflated currencies and send remittances back home.
The new ATMs would be strategically located in shopping centers and other public places. The users would be able to withdraw from or deposit cryptocurrencies in the machines. Magdiela Rivas, the manager for Latin America on behalf of Paxful said that the partner companies have also been working on starting 25 new cryptocurrency ATMs in neighboring Peru. As Rivas rightly points out that the "alliance between Paxful and CoinLogiq" would, therefore, contribute to cryptocurrencies being "adopted and accepted" in Latin America in general and in Columbia in particular.