Cardano News
Cardano Price Keeps the Regression Intact on Second Day in a Row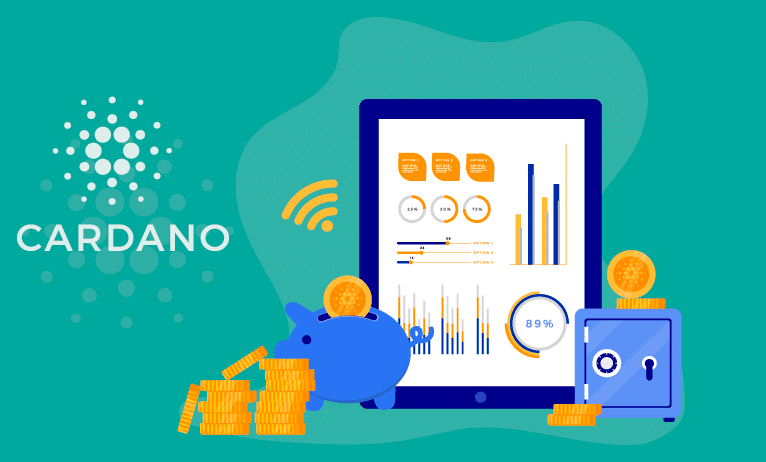 Cardano (ADA) price jumped to $0.041 a few days ago but couldn't hold itself well and came under the market pressure. The price dropped tremendously. Today, the ADA coin is dealing at $0.03745 with a market cap of $973,547,677.
Today, during the opening hours, there was huge pressure in the market. The currency was at the intraday low. From there, the coin has recovered and keeping the same momentum intact.
Cardano Price Prediction
ADA coin started dealing at $0.03926 on yesterday. The price took a slight drop towards $0.039183 and then dropped again to $0.037530, which was followed by a heavy which of 4.23%. Cardano price improved further and jumped to $0.03815 by 1.65%. The price dropped in the later hours to $0.03750 by 1.71%. Towards the closing hours, the ADA price escalated to $0.0385 by 2.66%. The intraday movement in the price brought 1.92% regression. Today, the opening hours brought a fall of 0.58% and took the price of $0.038. There a slight improvement, too, which brought the coin to $0.0385 by 0.67%. Further, the price dropped to $0.03745 by 2.82%.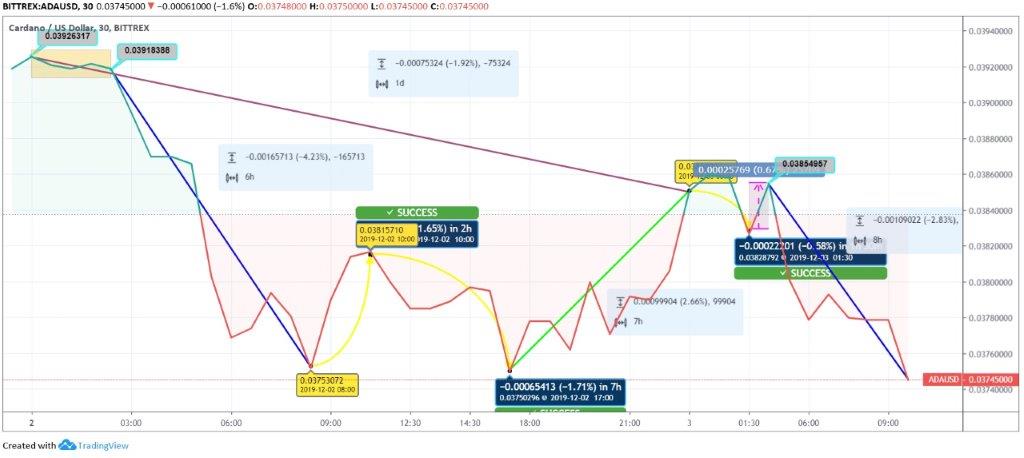 ADA coin is presently dealing at $0.03745. The price seems to be slipping towards the immediate support level at $0.0371. If the current trend remains intact, Cardano might also breach the next support level at $0.0362 by the end of the day. ADA is considered a result-oriented coin. The future seems bright with the coin. The traders interested in the coin are recommended to opt for long-term investment. The same would bring a colossal profit.