Cardano News
Cardano (ADA) Seems Stuck Around $0.047 Despite Bullish Momentum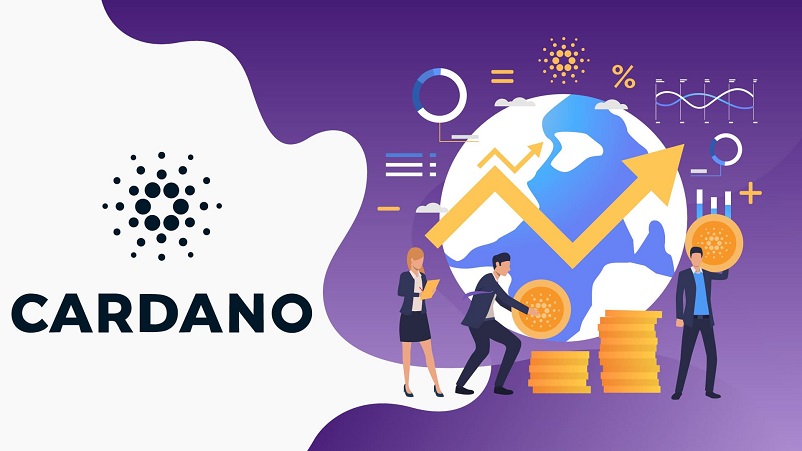 Cardano price movement has exhibited a steady upside movement over the last 30-days. The movement was moderate, yet the improvement stuck around for a long time. The traders interested in the ADA coin are recommended to opt for the selling option as the coming period might carry stagnant movement. The last 30 days have been great for the traders.
Cardano Price Analysis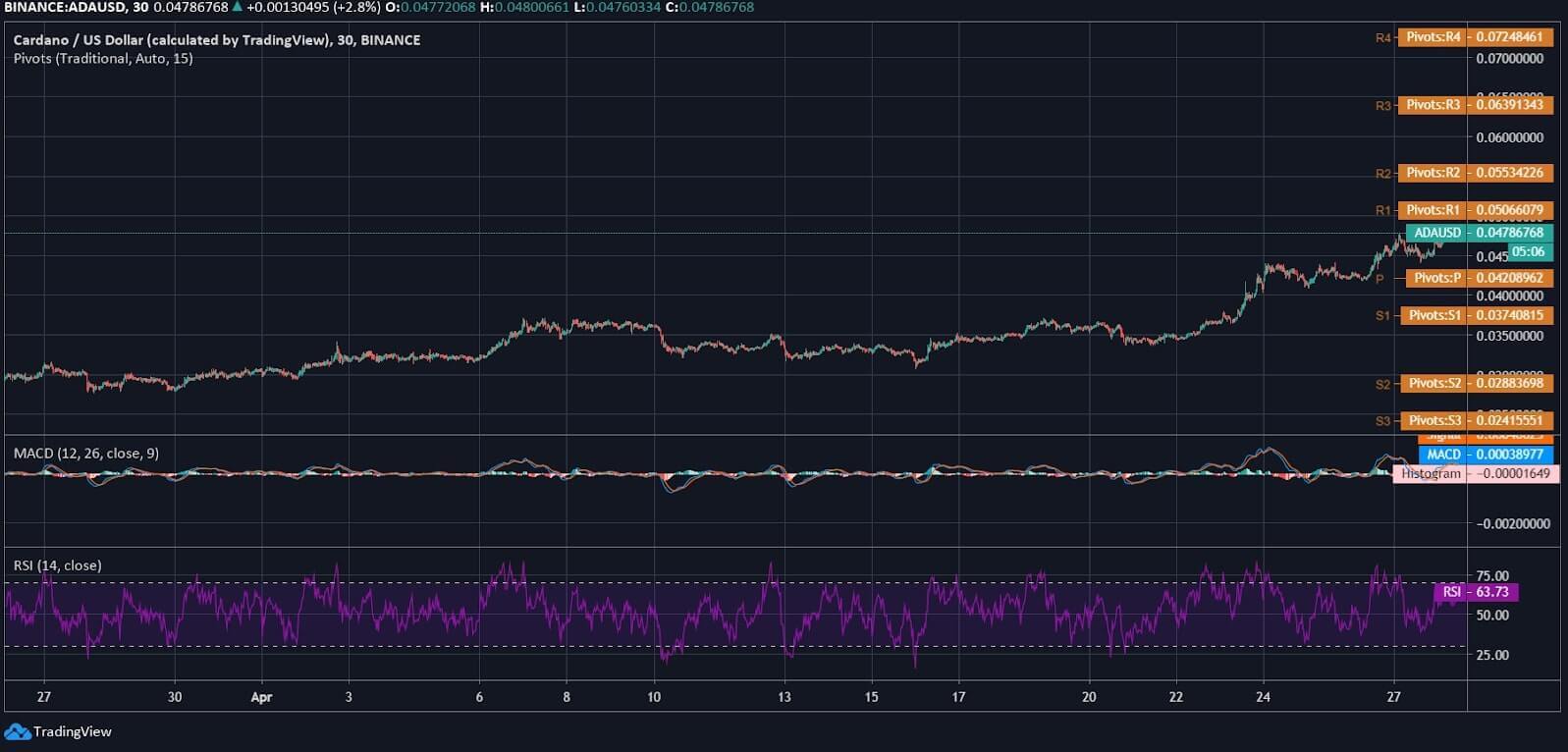 ADA coin was trading at $0.0295 on March 29, and then, it continued to hover around the same level, but on the next day, the price plunged to $0.0279. The month closed around $0.0300. Cardano began April month with positive momentum as it escalated to $0.0317 on April 03. The price hovered around the same level until April 06. Then, the currency again escalated and reached $0.0374. The ADA price floated around the same level until April 10.
On the same day, Cardano price plunged to $0.0331, and it floated at the same level till April 13. Later, the ADA price corrected down to $0.0310 over the next three days. After this correction, it started improving, and on April 20, the price touched $0.0371. With a slight plunge to $0.0350, the price escalated to $0.0420. The upside movement remained intact, and on April 24, the price touched $0.0435. After that, Cardano reflected moderate fluctuations and reached $0.04786 at the time of writing. The coin is near to the immediate resistance at $0.0506.
The MACD Chart is exhibiting a bearish signal. The RSI of Cardano is at 63.73. As per the current price trend of ADA/USD, the price might consolidate around $0.047 mark for a while before making any steep movement.